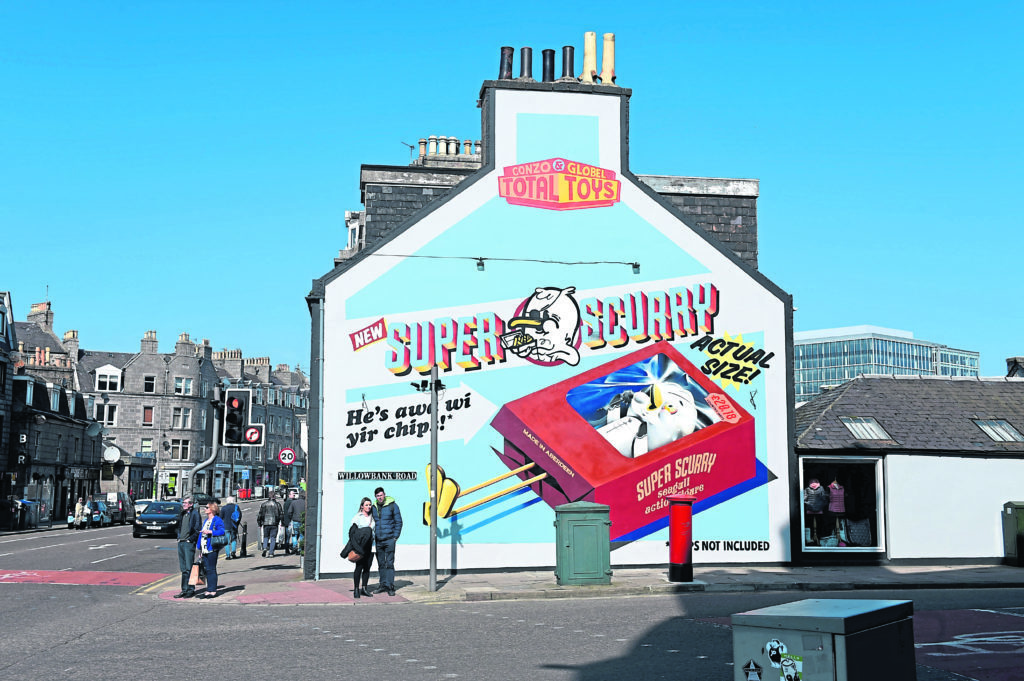 When I was approached to write a piece in this edition of Energy Voice, I have to admit, I was initially unsure. As some of you will know we are a new company looking to challenge the ways that things are done. We are independent, creative and bold and many of our growing young team were born in the late 80s and early 90s. Therefore, writing about how we do things in the context of the past was a tough call.
As it happens I decided to go for this piece when looking at the giant Scurry (seagull) painting on Willowbank Road. The gable end of the building has been transformed by a change of use from dull stone into a stunning mural. All of a sudden pieces of Nuart delivered around Aberdeen are quietly challenging our opinions of what our city is all about. More needs to be done and this artwork still covers a place where we're adapting old ways of being and thinking.
The fact is at Katoni we do not think about quality, safety or the environment as separate things, these are all part of who we are, how we work. They are basically built into our corporate DNA. We are not painting onto an old building, we are creating something new.
Over the past few months since I joined we've chosen to subject ourselves to a range of external challenge situations. This external challenge keeps us on our toes, opens our minds and allows us to learn more quickly.
The first challenge was our FPAL certification visit. While the buck stops with me, one of our talented process team asked to be responsible for making sure we were ready when FPAL came to visit. Craig (he's written a good blog on LinkedIn) undertook the prep, application and led us on the day. Most companies would see this as risky but for us it was critical to embed knowledge in the team, help Craig learn and to be true to our culture. The results are available to anyone who wants to see them. I'd call it a success but we will improve further.
I cannot be sure but suspect we are one of the first, if not the first, to ask to be transitioned to ISO 45001. We wanted to be first to demonstrate our relentless push to learn, improve and using LRQA as our assessor means we are tested by the best. Our pace shows that small companies can be faster and more agile when opportunities respond.
This time led by Beth Gibson the team did their stuff as I'd expect. While I cannot say how it went at this stage I am happy and proud of the work undertaken and the lessons we take away.
So back to the start, we are not looking backwards at Katoni but of course for those in our fifth decade (hard to believe, I know) reflecting properly on historic events shapes our future. However, I strongly believe that embedding a culture of robustness in all we do associated with QSHE and our systems requires full involvement and can be best achieved in a new type of working environment. We are going to do things differently here, we'll refuse to take unsustainable shortcuts but as a tight-knit team we are fun to work with and you can be sure that whoever you work with here will do things the Katoni way which will be good for your business too.
Recommended for you

Can women access sanitary products while working offshore?