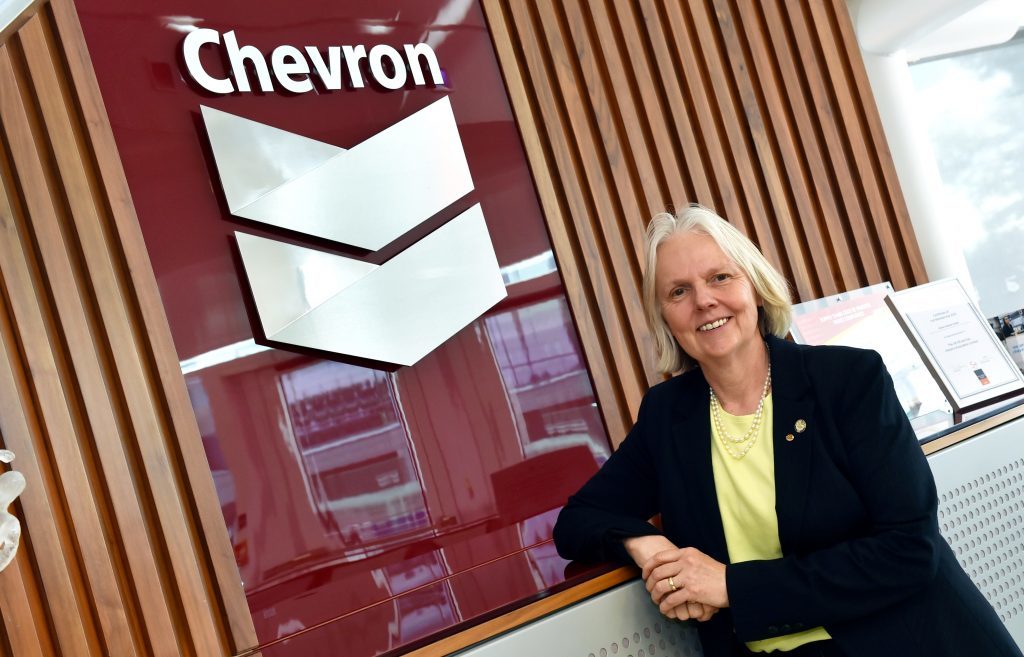 Hundreds of offshore workers are facing uncertainty after Chevron announced plans to sell the majority of its stakes in North Sea oil fields.
The American oil giant yesterday informed staff about plans to offload its interests in the Alba, Alder, Captain, Elgin/Franklin, Erskine, Jade and Britannia platforms along with the satellites belonging to the latter.
Last night, scores of employees were said to be "up in arms" about the development as they face an unknown future.
Managing director of Chevron Upstream Europe's business unit Greta Lydecker acknowledged that the move would be "unsettling" for workers in an email to them, though the company has stressed that no jobs are immediately at risk.
But a source told the Press and Journal workers fear that, even if they keep their jobs, they might face harder conditions under new management.
The source added: "The workers are up in arms. They hope that whoever takes these platforms over will continue to employ them but reckon the terms and conditions may not be as good."
Lydecker, who is based at Chevron's Aberdeen office, sent an email to all members of staff at 3.30pm yesterday where she referred to the news as "unsettling".
The message stated: "The marketing process is expected to take a number of months and may not result in the sale of the assets.
"We recognise people will have many questions."
Last night, Chevron said the decision had been undertaken amid a huge review which determined that it would no longer be "strategic" to maintain such a North Sea presence.
A spokeswoman said: "Chevron regularly reviews its global portfolio to assess whether assets are strategic and competitive for future capital.
"A decision has been taken to initiate the process of marketing all our UK Central North Sea assets.
"This includes Alba, Alder, Britannia (and satellites), Captain, Elgin/Franklin, Erskine, and Jade."
Chevron is operator of the Alba, Alder, Captain and Erskine fields. It has non-operated interests in Britannia, Elgin/Franklin and Jade.
But the spokeswoman assured workers that they had no need to fear for their jobs as a result of the decision.
She added: "We have only confirmed an intent to market our assets in the Central North Sea.
"These assets may or may not be sold.
"Chevron complies with the laws and regulations wherever it operates, including employment law."
Recommended for you
X

BP raises Clair stakes with ConocoPhillips deal