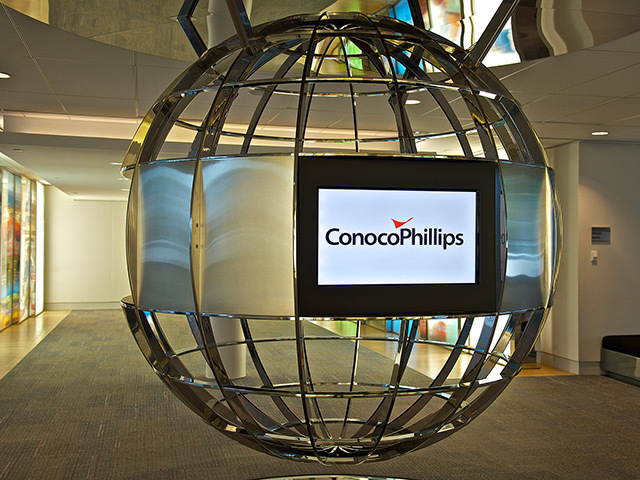 US oil major ConocoPhillips' full withdrawal from the UK North Sea "seems likely" after it agreed to sell a stake in the Clair field, an analyst said.
Luke Parker, of energy consultancy Wood Mackenzie (Woodmac), said ConocoPhillips had "other priorities closer to home", namely in US tight oil and Alaska.
The company announced last night that it would sell 16.5% of its equity in Clair to BP, leaving it with 7.5%.
Mr Parker, vice president, corporate analysis, said 7.5% of Clair, located west of Shetland, would be a "big prize" in any asset package on offer.
He said: "That stake is worth as much, by our estimates, as the other 50-plus assets that ConocoPhillips still holds in the UK."
In May, Reuters reported that ConocoPhillips was considering an exit from the UK North Sea, and had spoken to bankers and other North Sea operators to gauge interest in its assets.
A month earlier, ConocoPhillips said it would lay off about 450 workers across the UK.
Mr Parker said ConocoPhillips' Clair deal with BP showed the UK firm believes in the field's long-term potential.
He said: "We expect production (from Clair) to rise until 2027, with scope for upside through increased recovery and recent exploration success.
"The swap takes its stake in Clair to 45.1%, which is probably as much as it would like at this stage, given the risk profile.
"This is the second deal on a west of Shetland asset this year (Shell farmed into Cambo), underlining the majors' commitment to the area."
He added: "ConocoPhillips has other priorities closer to home – namely US tight oil and its recent Alaska discoveries.
"The net capex reduction also supports the company's focus on increasing shareholder distributions. A complete withdrawal from the UK seems likely to follow.
"The residual 7.5% stake in Clair would be the big prize in any asset package on offer: that stake is worth as much, by our estimates, as the other 50-plus assets that ConocoPhillips still holds in the UK."
Recommended for you

Chris Cox and Curium Resources going after North Sea's untapped discoveries