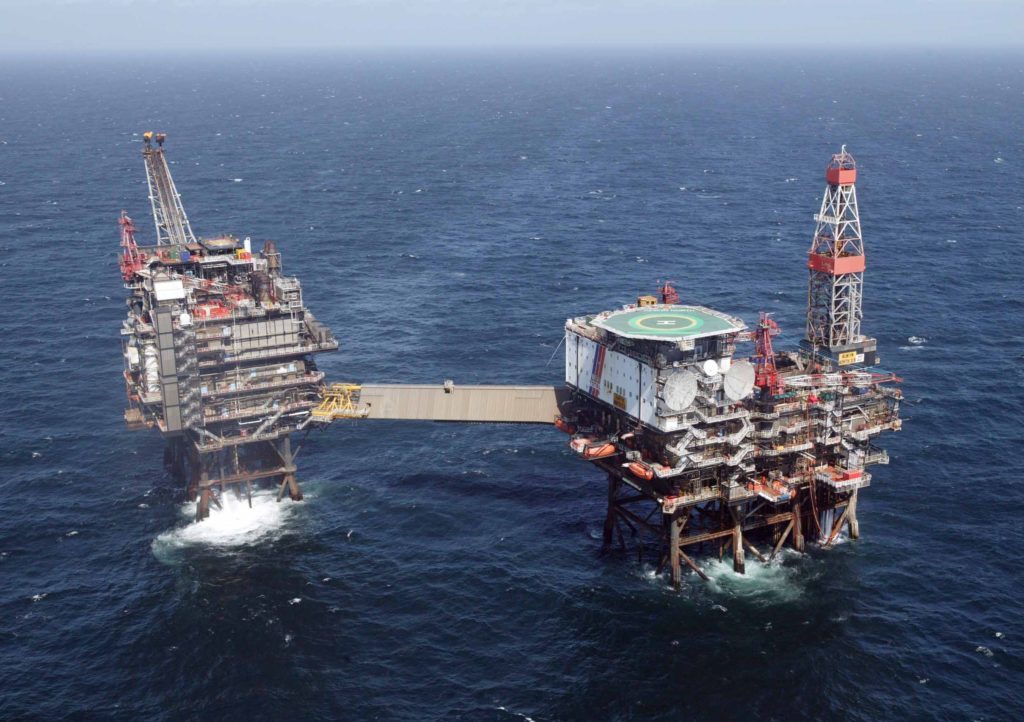 Offshore trade union Unite has announced that strikes will go ahead on three of French oil giant Total's North Sea rigs in a dispute over pay and working hours.
The Alwyn, Dunbar and Elgin platforms will see workers down tools in a series of 24 hour and 12 hour strikes.
Unite said in a statement that a continuous ban on overtime will also take place commencing at 00.01 hours on 23 July.
The 24 hour stoppages will begin at 06.00 hours on 23 July, 6 August and 20 August with the 12 hour stoppages starting at 12.00 hours on 30 July and 13 August.
Unite regional officer Wullie Wallace said: "The overwhelming vote in favour of strike action demonstrates the fury at Total's proposals to impose changes to the working practices and conditions on its three platforms.
"There remains a closing window of opportunity for Total to behave responsibly and engage with Unite to revise its current offer. However, if Total does not wish to negotiate, then they will be left in no uncertain terms of the strength of feeling of Unite members which will lead to widespread disruption of the company's operations."
The dispute centres on a wage review outlined by Total and concerns that it may force workers to increase offshore working time.
Jean-Luc Guiziou, Managing Director of Total E&P UK, said: "Our workforce at the Shetland Gas Plant and on the Elgin, Alwyn and Dunbar platforms do a very good job and we will do our best to work towards a resolution of this dispute. I know from talking to our workforce that we can find a negotiated solution.
"We have started a structured process of meetings and workshops that will hopefully allow us to reach a consensus.  By moving to a 3/3 rota, we'll be in a much stronger place to grow our business and increase operational excellence.
"Our objective is to seek a rota system that both enhances overall safety and is the most efficient – in this way we will ensure the long term sustainability of our business in the North Sea.
"I also believe that we will only move forward together, so I look forward to a constructive dialogue with our offshore staff and their representatives."
Last week, Unite said workers on the three rigs had voted "overwhelmingly" in favour of strike action, while providing a 100% "mandate" for industrial action short of strike.
Tensions were raised last week when Total decided to increase security after a week of rancour with staff concerning a wage review, feared changes to shift patterns and anger over the firm's plans to hold a barbecue in the midst of redundancies.
In an internal release to staff on Friday, Total said it would introduce "security measures" at its headquarters in Westhill, Crawpeel House in Aberdeen, Shetland Gas Plant and its warehouses and quayside.
Recommended for you

Kaefer contractors launch strikes at Shell Mossmorran and St Fergus gas plants