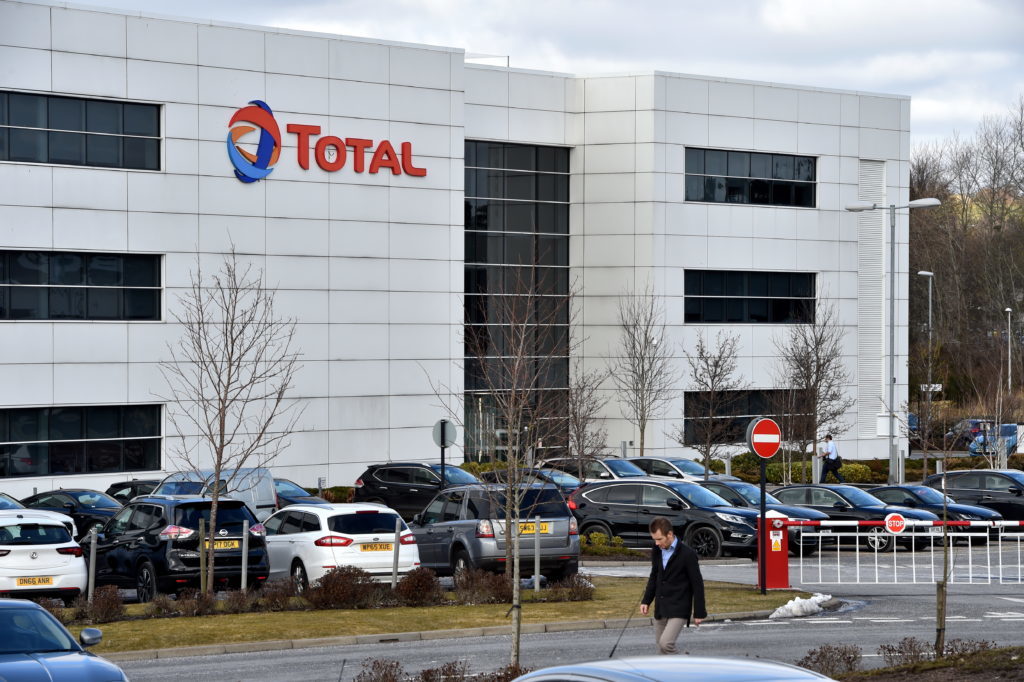 French oil giant Total is understood to be preparing for the sale of UK North Sea assets worth more than £1 billion.
Total will offload a third of its equity in the Laggan-Tormore fields west of Shetland, Reuters reported, citing banking and industry sources.
It also intends to divest stakes in a number of smaller fields bought from Maersk Oil earlier this year, including Golden Eagle, Dumbarton, Bruce and Keith, the report said.
Total has been contacted for comment.
The Paris-headquartered company is currently embroiled in a dispute over pay and rotas with workers on a number of UK North Sea installations.
Last week, US major Chevron revealed it would sell its entire central North Sea portfolio, while ConocoPhillips struck a deal to reduce its stake in the Clair field.
Analysts said Chevron's move showed the UK North Sea was still struggling to compete globally, despite huge cost reductions during the downturn.
Reuters said Bank of America Merrill Lynch would manage Total's sale of a 20% working interest in Laggan-Tormore, with Lambert Energy in charge of divesting the other assets.
Total's UK business achieved first gas from the 90,000 barrels a day Laggan-Tormore project in February 2016.
It followed that milestone with the start-up of the Edradour and Glenlivet fields in August 2017, and celebrated a switch to offices in Westhill in December.
The company's £5.8billion acquisition of Maersk Oil, completed in the first half of March, made it the second largest operator in the North Sea with an output of 500,000 barrels per day by 2020.
The purchase also handed Total a 49.99% operated stake in one of the UK's biggest offshore gas developments, the Culzean field, which is expected to come online in 2019.
Total subsequently said it would have to lay off about 300 employees in the north-east as part of the integration with Maersk Oil.
The acquisition also means Total has a number of different rotas across its sites and the company wants to introduce a uniform system.
But plans to switch rotas from two weeks on, three weeks off to three on, three off have raised the prospect of industrial action.
The Unite trade union said last week that workers on the Alwyn, Dunbar and Elgin platforms would down tools in a series of 24 hour and 12 hour strikes in July and August.
Unite members at the Shetland Gas Plant have also voted in favour of industrial action.
Recommended for you

North Sea infrastructure could get fresh lease on life with hydrogen production