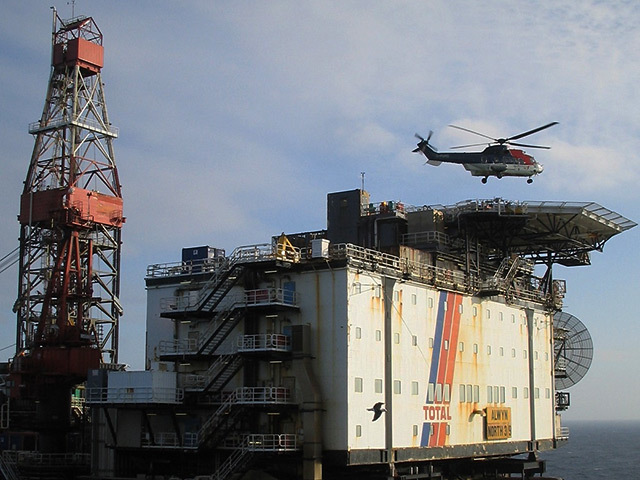 Strike action by workers begins today on North Sea platforms operated by French oil giant Total.
The row centres on a wage review outlined by Total and concerns that it may force workers to increase offshore working time from two weeks on, three weeks off to three on, three off.
The Unite trade union has warned industrial action by its members could halt production on the Alwyn, Dunbar and Elgin rigs.
John Boland, unite regional officer, said: "Our members have made it clear that this is not about money, it is about having more time at home with their families and loved ones.
"Total need to take this on board, and shelve these plans for three week working, particularly at a time when other operators are looking to move away from three week working."
Workers on the three North Sea platforms will down tools in a series of 24 hour and 12 hour strikes.
Unite said a continuous ban on overtime will also commence today.
The 24 hour stoppages will begin at 6am today, August 6 and August 20 with the 12 hour stoppages starting at 12.00 hours on July 30 and August 13.
Jean-Luc Guiziou, managing director of Total E&P UK, said previously: "Our objective is to seek a rota system that both enhances overall safety and is the most efficient – in this way we will ensure the long term sustainability of our business in the North Sea.
"I also believe that we will only move forward together, so I look forward to a constructive dialogue with our offshore staff and their representatives."
Tensions between Total and workers on the Alwyn, Dunbar and Elgin rigs have been fraught since Total announced it would increase security after a week of rancour with staff concerning a wage review, feared changes to shift patterns and anger over the firm's plans to hold a barbecue in the midst of redundancies.
In an internal release to staff two weeks ago, Total said it would introduce "security measures" at its headquarters in Westhill, Crawpeel House in Aberdeen, Shetland Gas Plant and its warehouses and quayside.