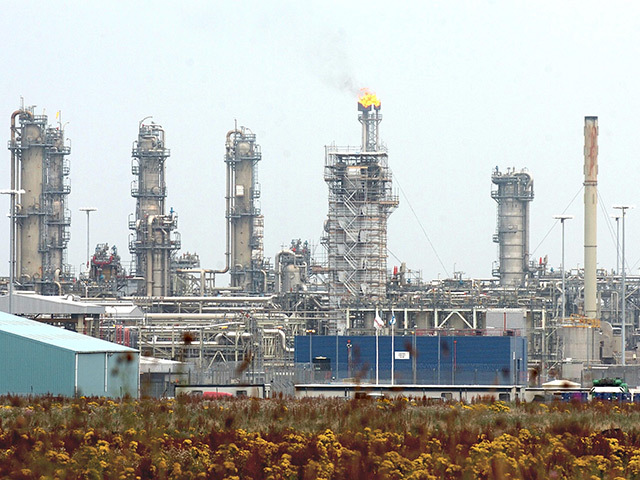 Infrastructure fund Wren House has confirmed that it will buy an oil and gas pipeline firm with offices in Aberdeen.
London-headquartered Wren House, which is the infrastructure investment arm of Kuwait's sovereign wealth fund, will purchase North Sea Midstream Partners (NSMP) from private equity firm ArcLight Capital.
NSMP is understood to be valued at £1.3 billion
Wren House's other UK investments include stakes in Associated British Ports (ABP), London City Airport and Thames Water.
It is understood that the current NSMP management team, including chief executive Andy Heppel, will keep their jobs.
NSMP bought 67% of the Sirge pipeline, 100% of the Frigg UK pipeline (Fuka) and 100% of St Fergus Gas Terminal from French oil giant Total for £583 million in 2015.
Sirge transports natural gas from the west of Shetland basin and Fuka transports gas from various fields in the northern and central North Sea.
Andy Heppel, chief executive of NSMP, which also owns the Teesside Gas Processing Plant, said: "We are proud to have worked with ArcLight to successfully acquire and integrate the TGPP, St Fergus, Fuka and Sirge investments and build NSMP to be the largest independent midstream business serving both the UK and Norwegian sectors of the North Sea.
"We thank ArcLight for their significant support over the past six years and look forward to working with Wren House Infrastructure in continuing to grow our business and in providing essential gas transportation and processing services to all our customers.
"The combination of NSMP's great base business with Wren House's financial expertise and commitment to operational excellence will be the trigger for continued development of the NSMP infrastructure in the North Sea."
Wren House managing director Hakim Drissi Kaitouni said: "This acquisition underlines Wren House's long-term successful strategy of investing in superior quality platforms.
"NSMP's catchment areas, in particular the West of Shetland basin, represent one of the most promising areas in terms of exploration and future developments.
"Our deep experience in energy infrastructure, operational expertise and financial strength make Wren House uniquely qualified to acquire NSMP.
"We are excited to continue building on the foundations set by ArcLight and are pleased to support NSMP as it continues to deliver the highest level of service to its customers, whose needs are expected to rapidly grow driven by positive production outlook and new development activities."
Recommended for you

BP unveils plans to fund new gas pipeline at Sullom Voe terminal