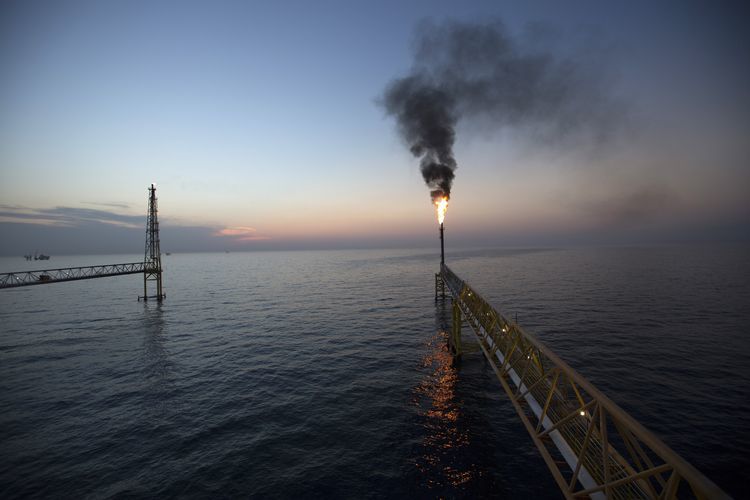 Aberdeen's Oil and Gas Technology Centre is to employ experts from a range of sectors to help tackle prominent challenges in the energy industry.
It has launched the TechX Ventures programme, which will see new technology developed for automation, energy movement and reducing carbon emissions.
The centre has partnered with Deep Science Ventures, a London-based research and development firm, which will hire leading scientists to develop the tech.
The ideas will then be pitched to the OGTC in November, with the best ones being used to form start-up companies, which will progress into the next cohort of the OGTC's Tech X accelerator programme for further development.
TechX director David Millar said it provides a "different angle" to attack the industry's challenges.
He said: "We're looking for it to generate the next generation of start-up companies with quite left-field thinking, different technology offerings and things that we wouldn't think of ourselves if we were trying to do this with oil and gas experts.
"It really presented a great opportunity for us to create a new generation of technology start-ups that we can then bring up to Aberdeen.
"Deep Science Ventures brings some very experienced scientists from various backgrounds, rather than the traditional oil and gas experts that we tend to have trying to solve these problems.
"The hope is that the two or three companies that come up will help unlock the full potential of the UKCS."
Among the issues they will explore is the development of carbon capture and storage technology (CCS).
It has been a hot topic in North east Scotland, with a potential £1billion project in Peterhead being cancelled by the UK government in 2015.
More recently, a government taskforce said Peterhead is a key area where it could be developed for the future.
Mr Millar said the TechX Ventures programme will look into brand new areas for decarbonising oil and gas.
He said: "It's been looked at time and time again, the Peterhead plan nearly came into fruition but didn't and I believe the government is looking at new initiatives in that space.
"Reusing oil and gas facilities is one option but this is looking at what else we can do, such as stopping CO2 from forming in the first place.
"It's going over and above what has already been done, not duplicating work already ongoing, but doing something that's more effective and has a much better business case behind it is what we're trying to unlock."
Ultimately, the three areas being assessed are considered among the three most pressing to the sector at present.
He added: "They're all big challenges we're currently facing, they're a key part of our remit as a centre. We have number of projects ongoing in automation. This is to see how we can think a bit further ahead – what does the next generation of robotics or AI look like?
"Carbon is a big topic across a number of industries but for ours in particular. So we're trying to help the industry understand what lower-carbon agenda looks like and the technologies we need to start working on now to help that transition."
Dominic Falcao, director of Deep Science Ventures, said although oil and gas isn't seen as "sexy", it's a chance for real improvement.
He said: "It's exceptionally exciting to work with the TechX team, accessing world-leading expertise and cutting-edge infrastructure, to support the creation of new companies that could help transform the future of the oil and gas industry.
"We desperately need a sustainable energy formula which deploys radical, convergent scientific approaches, and TechX's support offers a way of testing these ideas and deploying them in the real world.
"The oil and gas industry is not known for being sexy, but it offers genuine opportunities for step change improvements which are otherwise neglected. We see the chance to make a meaningful difference by building new, multidisciplinary companies."
Recommended for you

Calls for ESG to reconsider energy sector opportunities