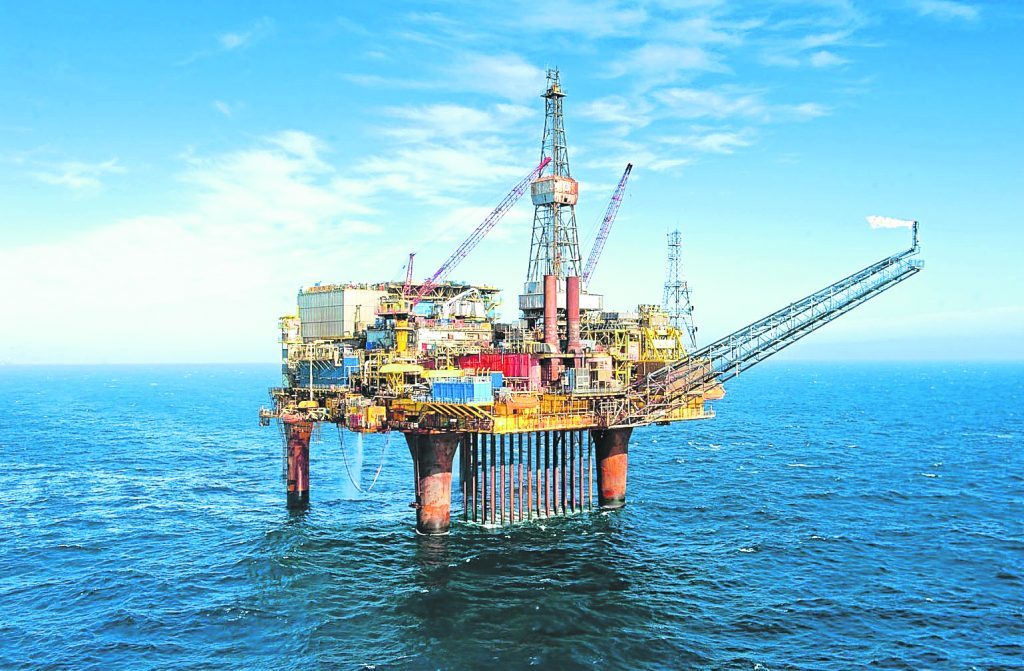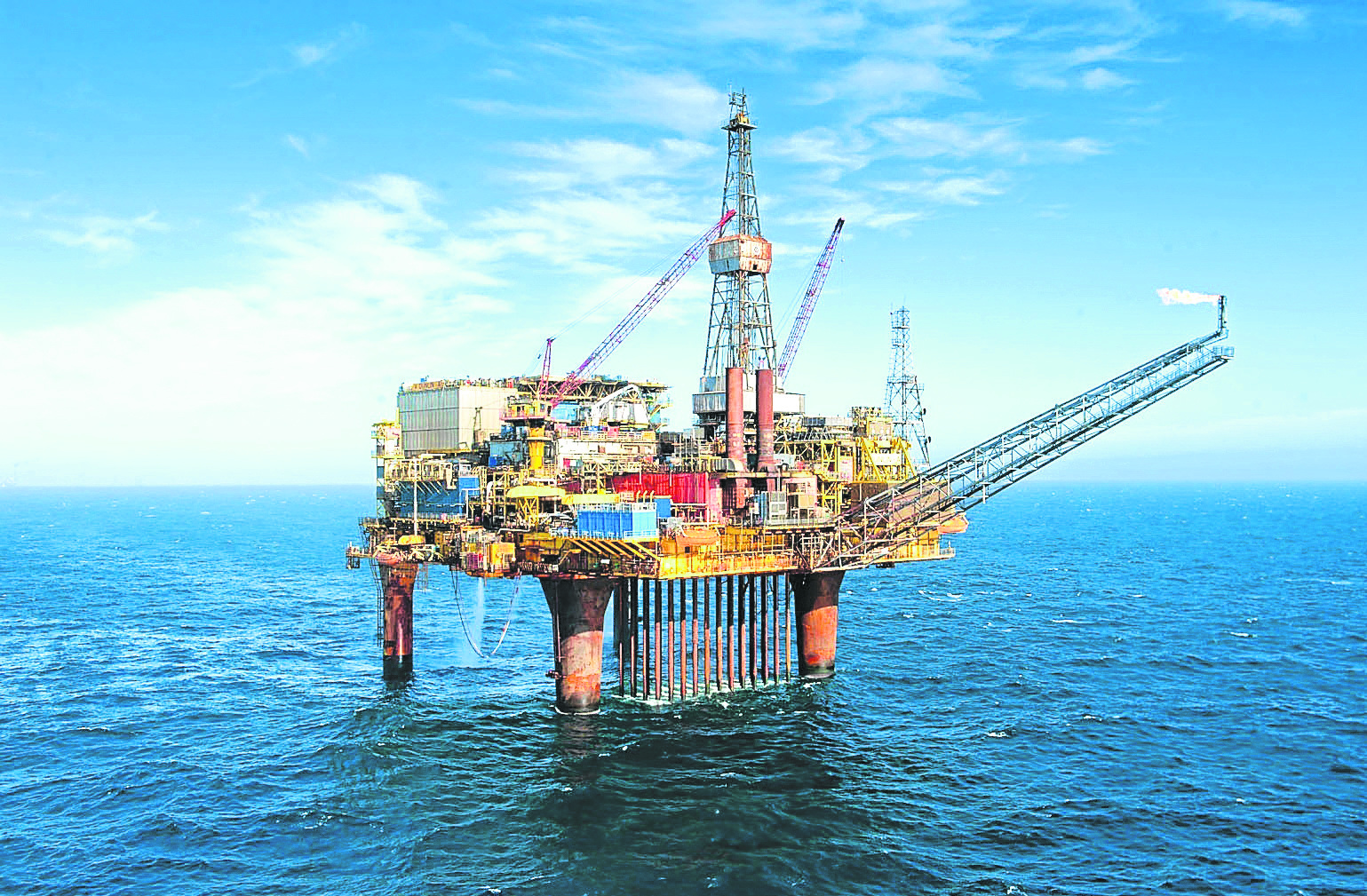 North Sea oil firm Fairfield Energy has applied for permission to leave the huge concrete legs of the Dunlin Alpha platform in the North Sea.
The topside modules would be taken ashore for recycling, but Fairfield does not intend to remove the remaining contents of the storage cells at the base of the legs.
Most of the oil was removed from the cells in 2007 and Fairfield has concluded there is no justification to attempt removing the remnants.
The company, which filed a draft decommissioning programme with the UK Government today, said it had considered more than 70 options before making the call.
But it said "no credible options could be identified that would have enabled full removal of the residual cell contents, other than full removal of the entire substructure".
Shell is also seeking permission to leave behind the concrete legs of its Brent field platforms.
The Anglo-Dutch oil major handed in its decommissioning programme last year, but no decision has been announced.
Approval for decommissioning plans must be granted by the UK Government and Ospar, a pan-European body which was set-up to protect the marine environment of the north-east Atlantic.
Under Ospar rules, installations must be removed in their entirety once they reach the end of their production cycle.
But Ospar can make exceptions if companies can prove complete removal would be more harmful to the environment than leaving the structures in place.
Dunlin lies 310 miles north-east of Aberdeen and seven miles from the boundary line with Norway.
First oil flowed at the Greater Dunlin area in 1977 and it produced 522million barrels of oil before production ceased in 2015.
The main reservoir was reached with wells at the 342,000 tonne concrete gravity base Dunlin Alpha platform.
Separate reservoirs in the Osprey and Merlin Fields were later tied back to the platform.
Fairfield took over the operation of the area in 2008. It was the last operating production asset for the Aberdeen-based firm, which is now re-positioning itself as a decommissioning company.
Work to decommission the Greater Dunlin Area started in 2015, with 600 Fairfield workers employed on the project.
Recommended for you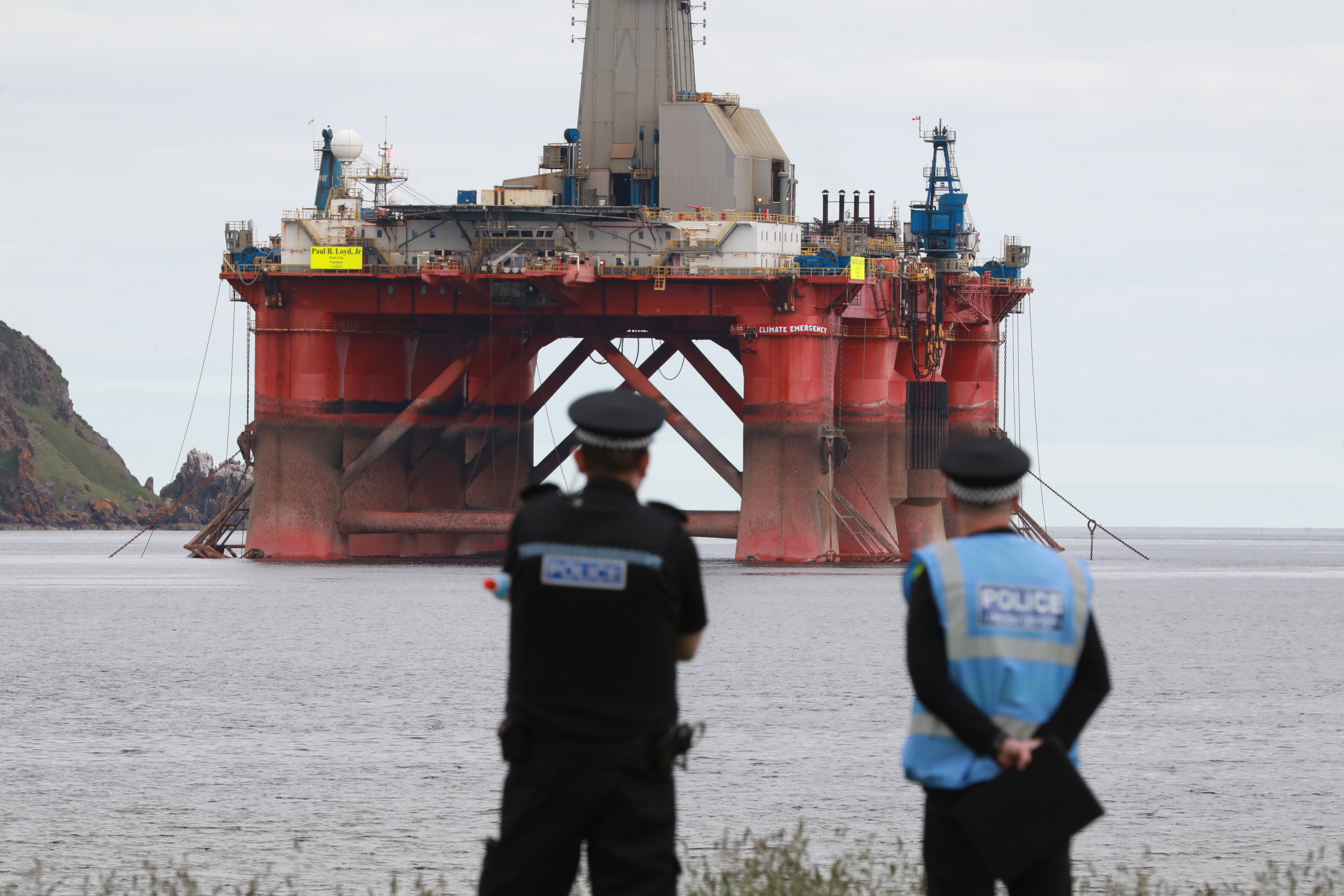 Police Scotland offered oil rig to help train for North Sea protests