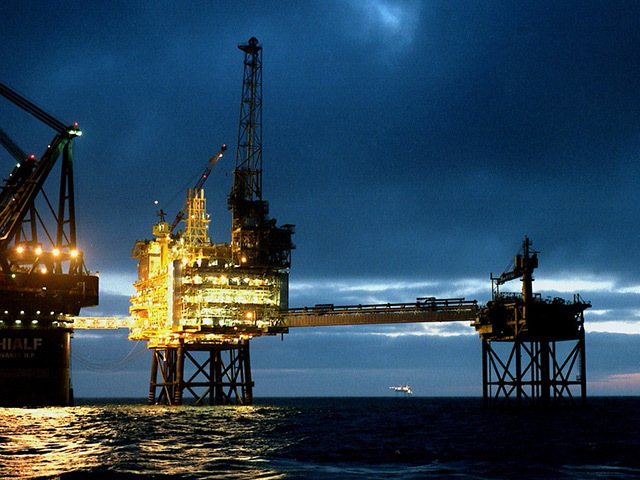 Oil firm RockRose Energy has struck a deal to buy Dana Petroleum's entire stake in a central North Sea field development project.
The agreement will give London-headquartered RockRose 20.43% equity in the Arran field for a "nominal consideration".
Arran is expected to be developed as a subsea tie-back to Shell's Shearwater platform.
A field development plan should be filed with the Oil and Gas Authority by the end of September 2018.
Dana had been operator of Arran, but RockRose said it wouldn't be taking up the mantle.
It is understood Shell, which owns 23.68% of Arran, will become operator.
The other partners are Zennor, with 47.36%, and Dyas, 8.53%.
Once on stream, the field will add production of 3,500 barrels of oil per day to RockRose's portfolio.
RockRose executive chairman Andrew Austin said Arran was an "exciting" addition which would add significantly to the firm's future production.
Mr Austin said: "This deal once again demonstrates the group's ability to quickly access, progress and execute transactions providing an invaluable first mover advantage when seeking highly value accretive transactions."
Ashley Kelty, analyst at Cantor Fitzgerald, said the deal was "very good" for RockRose, as it will essentially only have to pay its share of the development costs.
Mr Kelty said he was "surprised" Dana had exited Arran completely.
Dana, which is owned by the Korea National Oil Corporation, declined to comment.
RockRose has been busy doing deals in the North Sea in the last few years.
Late last year, it wrapped up the acquisition of Egerton Energy Ventures, giving it a 27.8% non-operated interest in the Galahad field and 8.33% of Mordred in the southern North Sea.
The purchase of Sojitz Energy Project gave RockRose stakes in three assets, while its swoop for Idemitsu Petroleum added interests in 10 North Sea fields.
The company expects complete the £94 million acquisition of Dyas BV around the start of September.
RockRose said in May that the Dyas transaction would double its production to 10,000 barrels per day on average.
Recommended for you

Repsol Sinopec cancels Tain North Sea project, blow to i3's 'Serenity'