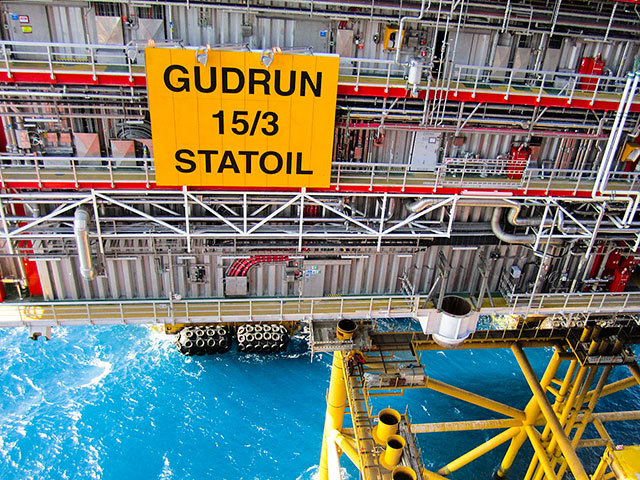 The Norwegian Petroleum Directorate (NPD) has today announced that Equinor has made an oil and gas discovery near the Gudrun field in the Norwegian North Sea.
As part of production licence 025, the NPD said today that Equinor had concluded the drilling of appraisal well 15/3-11 on the 15/3-4 (Sigrun) oil and gas discovery.
The well was drilled about 6 miles southeast of the Gudrun field in the North Sea, and about 139 miles west of Stavanger.
The NDP said that the well encountered "a total oil column of about 35 metres in the Hugin formation, of which about a 15-metre thick sandstone layer with poor to moderate reservoir quality. The oil/water contact was not encountered. Preliminary estimates of the size of the discovery after the delineation well are between 1.1 and 2 million standard cubic metres (Sm3) of recoverable oil equivalents".
Equinor will now carry out data sampling on licence 025 to assess the profitability of the discovery and the potential for future development.
Drilling was carried out by the Deepsea Bergen which will now drill wildcat well 35/10-4 S in production licence 630 in the northern part of the North Sea, where Equinor Energy AS is the operator.
Recommended for you

Equinor UK boss warns North Sea investment at 'all-time low'