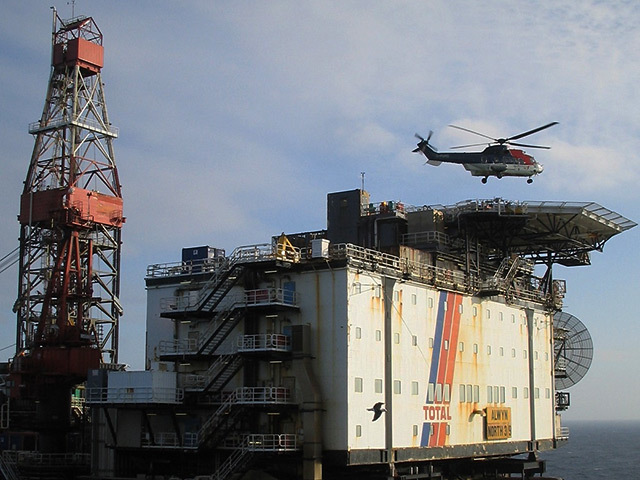 Trade union Unite has confirmed that it was asked by Total to suspend upcoming strike action, but that its request was rejected.
The union was asked by the French oil giant during yesterday's discussions to suspend the action planned for on Monday and beyond, while new proposals are considered.
But Unite representative Wullie Wallace confirmed that strike action planned for 20 August, 3 and 17 September and 1, 15, and 29 of October is scheduled to go ahead.
Mr Wallace said Unite members' proposals were handed to Total for consideration at a meeting yesterday.
The two sides will reconvene next week.
Mr Wallace added that Total "requested that we suspend action to allow them to consider our proposals but we would not agree to this and Monday's 24 hour stoppage goes ahead as planned".
Unite said on Monday that "talks to date have not been productive nor produced significant movement by the company to address the concerns of our members."
Talks aimed at ending the dispute on the Alwyn, Elgin and Dunbar platforms stalled last week.
Union members voted to carry out strikes because the North Sea operator wanted to move offshore rotas from two weeks on, three weeks off to three on, three off (3/3).
In a surprising move, Unite announced an extra five days of strike action will be carried out, unless an agreement can be reached.
A spokesman for Unite added: "Unite representatives met Total yesterday where the union made a series of counter proposals to Total for consideration. The company will now consider these proposals and both parties will reconvene next Thursday (23 August) for further discussions.
"The scheduled 24 hour stoppage on Monday (24 August) will still go ahead as planned."
Total have been contacted for comment
Recommended for you

Strike action by hundreds of North Sea workers 'rock solid', says union