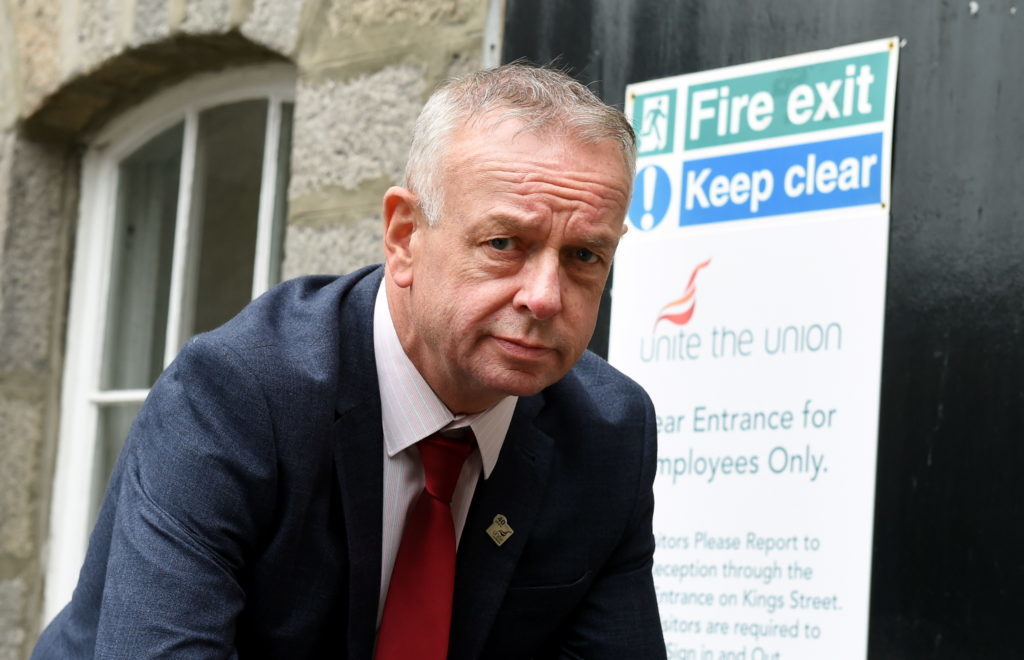 The industry must "beef-up" guidelines to protect North Sea workers from blacklisting, according to a union official.
Unite regional officer Wullie Wallace said Not Required Back threats (NRB) have become "more and more prevalent" in recent years.
Bilfinger Salamis is currently looking into claims made last week that a room of scaffolders were threatened with NRB on the Culzean project, and a blacklist was discovered earlier this year on Repsol Sinopec Resources UK's Claymore platform.
In 2009, an agreement was reached between industry officials and union leaders to ban the practice of blacklisting – known colloquially as NRBd – to help encourage whistleblowers with safety concerns.
However, Mr Wallace, who was speaking at an industry safety conference, argues the Oil and Gas UK guidelines are not strong enough to prevent the practice.
Unite will meet with the industry body next week to discuss breaches in the guidelines.
He said: "In our experience, NRB is a reality and it's an ever-increasing fear for the workforce offshore.
"It's there to keep the workforce in place to stop them complaining and to stop them raising health and safety issues.
"This threat is always hanging over them, if you push too hard then you will become NRBd."
Mr Wallace said the guidelines – titled Guidelines for the Permanent Removal of Offshore Personnel – are in some cases not known to driller or contractor companies, and some operators are "ambivalent" towards them.
He said Unite has had cases where a worker had been removed due to NRB and, upon showing there's no case to answer, the operator kept the worker off as they did not need to adhere to the guidelines.
He argues that the problem needs to be addressed as the union is currently less able to protect workers.
"If an operator can come to us and say 'they're only guidelines and we don't have to go with them,' then it weakens our position.
"I think we have to see how these guidelines can be beefed up and give the member the opportunity to defend his case.
"If he successfully argues the case, he should be able to return to his job.
"That's not an easy fight to win, because they like the opportunity to get rid of the guy that's causing too much noise. "
Oil and Gas UK workforce engagement and skills manager Alix Thom said: "We continue to be engaged in close discussions with Unite on this issue and are due to meet Mr Wallace and other officers next week.
"There is provision in the guidelines for breaches to be raised with Oil & Gas UK and we would urge anyone concerned to follow this process."
Recommended for you

Unite plans 'hard-hitting' campaign to canvass energy workers