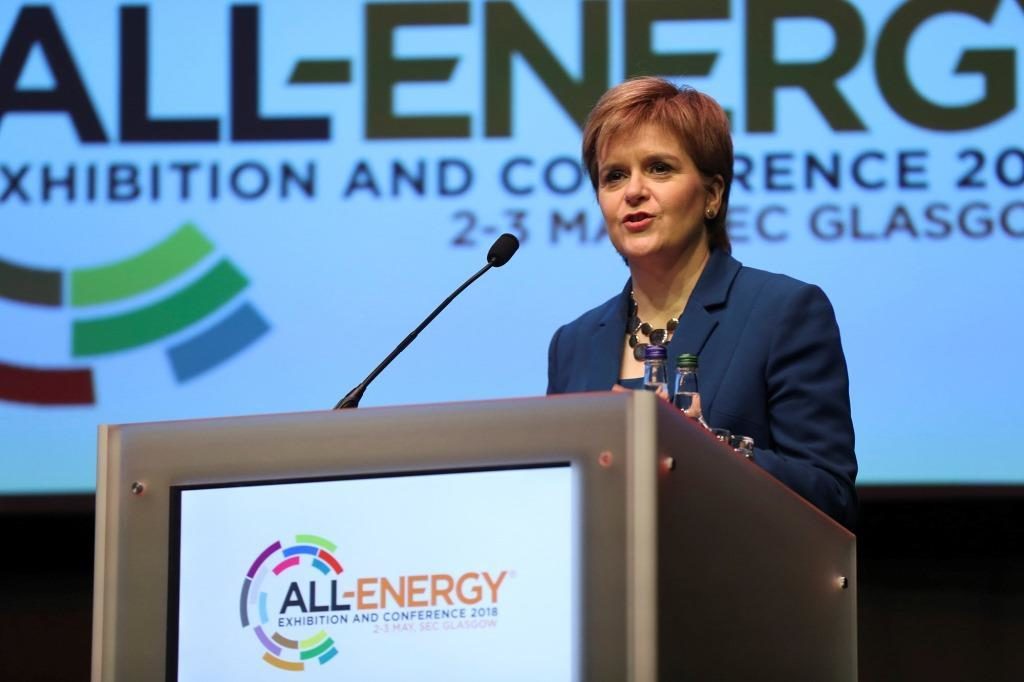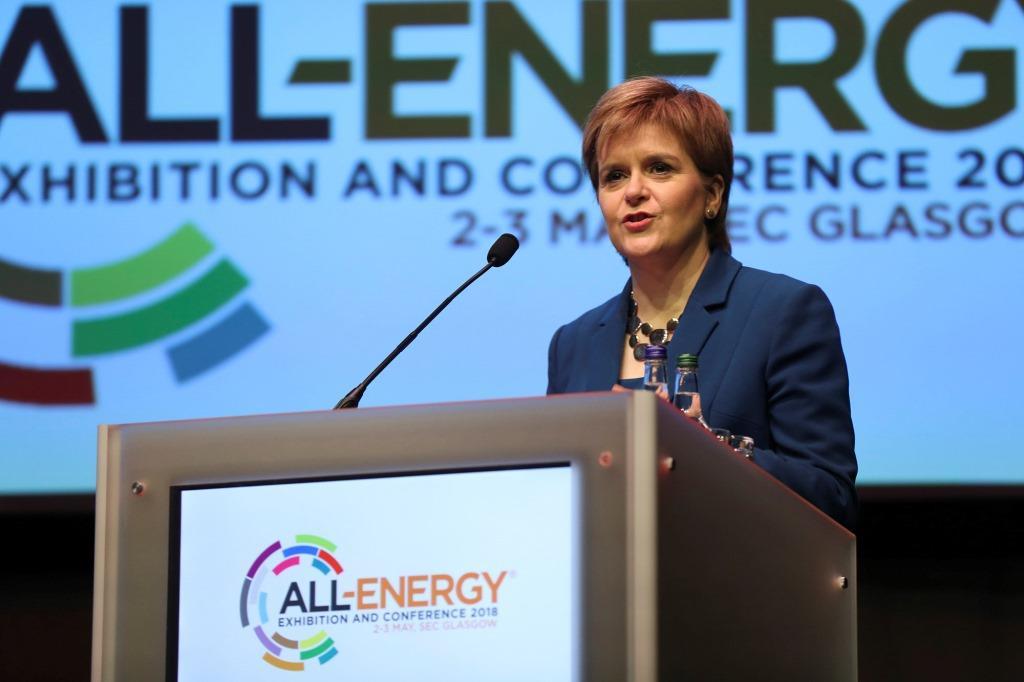 Scotland's share of North Sea tax revenues jumped to £1.4billion in the last year, according to latest tax and spending figures.
The Government Expenditure and Revenue Scotland (GERS) report has been published for 2017-18.
It shows revenues from the oil and gas sector were up by more than £1bn from just £266million in 2016-17.
The report said it reflects an increase in total UK revenue from the sector.
Despite this, Scotland is still in deficit of £13.4bn which is 7.9% of GDP, and four times of that of the UK as a whole as a result of higher public spending per head.
Onshore revenues also increased by 3.6% – or £2bn – to £56.6bn.
First Minister Nicola Sturgeon unveiled the report this morning.
She said: "Today's figures show that offshore revenue has increased by £1 billion.
"This comes on the back of recent analysis by the Oil and Gas Authority that production this year is expected to be 18% higher than in 2014.
"Separately, the latest Fraser of Allander Oil and Gas survey also shows that net confidence of oil and gas contractors is at the highest level since spring 2013.
"With the limited economic powers currently at our disposal, the actions we are taking to promote sustainable economic development are helping to ensure that the key economic indicators are moving in the right direction."
Industry body Oil and Gas UK  said it reflects a "striking transformation" of the oil and gas industry since the downturn.
Upstream policy director Mike Tholen said: "This evidences the striking transformation of the UK's oil and gas industry since the downturn.
"Improvements to operational efficiency, careful management of costs and a stable fiscal regime have ensured it is better placed to weather volatility in international oil markets. This golden formula must now be maintained as we look to maximise economic recovery."
Energy minister Paul Wheelhouse said it reflected "better market conditions" for the sector.
This is good news, & reflects better market conditions for the sector, but delighted also that by 2017/18 revenues from onshore economy also grew by £2 Billion (up 3.6% on 2015/16), reflecting investment in incl growth, innovation, infrastructure & export growth by SG & agencies. https://t.co/5HEn3qmKHO

— Paul Wheelhouse MSP??????? (@PaulWheelhouse) August 22, 2018
GERS were a key battleground in the 2014 Scottish Independence referendum, shortly before the oil price crash.
The Scottish Government's White Paper for independence described them as an "authoritative publication" on Scotland's finances.
Scotland's financial position has been impacted by the oil price drop, with its share of revenues being at a nearly £8billion in 2012-13, and dropping to just £50million in 2015-16.
The Westminster Government argued today's figures show Scotland is stronger as part of the United Kingdom, with Scotland receiving a higher share of UK spending than it contributes.
Graeme Roy, director of the Fraser of Allander Institute at Strathclyde University, said today's figures set a "starting point" for discussion on changes to fiscal arrangements.
"Whilst revenues from Scotland's share of the North Sea have increased, they remain much lower than in previous years. The Office for Budget Responsibility predict that North Sea revenues for the UK as a whole will remain around £1 billion for the foreseeable future.
"GERS takes the current constitutional settlement as given.
"If the very purpose of independence is to take different choices about the type of economy and society that we live in, then a set of accounts based upon the world today will tell us little about the long-term finances of an independent Scotland. But GERS does provide a pretty accurate picture of where Scotland is in 2018.
"So in doing so, today's numbers set the starting point for a discussion about the immediate choices and challenges that need to be addressed by those advocating new fiscal arrangements."
Conservative MP for Gordon in Aberdeenshire, Colin Clark added: "These figures reflect the improving picture in the North Sea oil and gas industry after the most severe downturn in its history.
"Growth in the sector remains fragile, however. There is an urgent need for new investment in the UK Continental Shelf and the supply chain is still struggling.
"Thanks to this Conservative government, we have stability and certainty in the fiscal regime. New legislation on transferable tax history will help unlock £40bn in investment.
"However, the increase in offshore tax revenues cannot and should not be used to justify calls for a second referendum on independence.
"These GERS statistics once again make clear the benefit of remaining part of the UK, with an extra £1,576 in public spending per person in Scotland.
"Nicola Sturgeon must remove the threat of another vote immediately and focus on the things that matter to the people of Scotland."