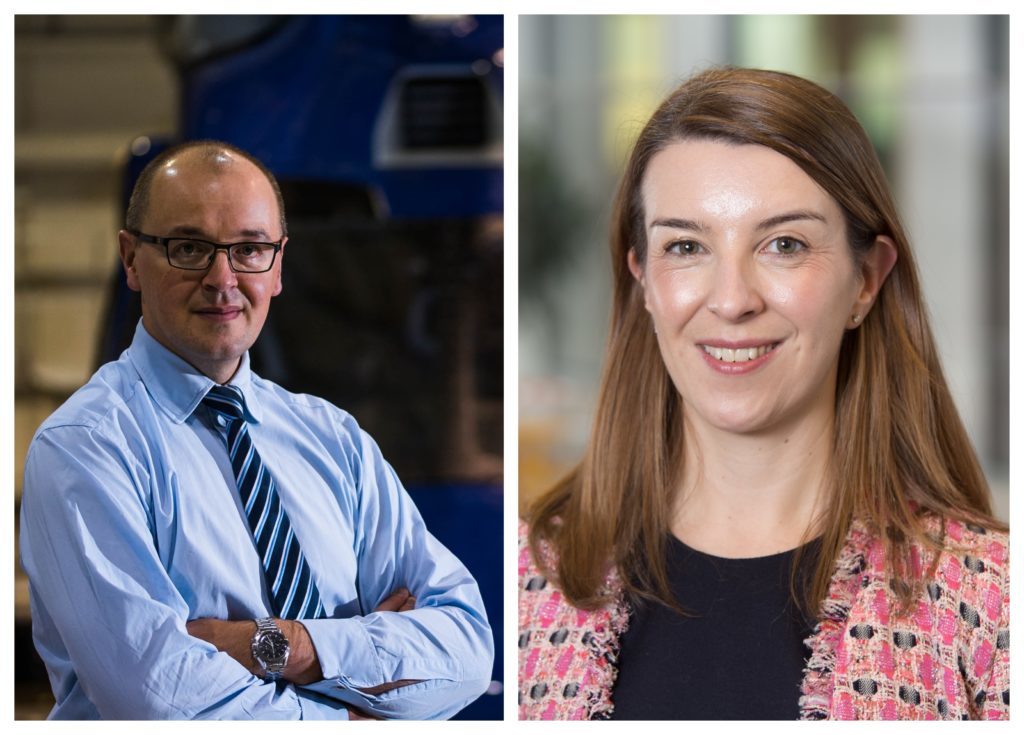 Step Change in Safety has made two appointments to its leadership team from operator Spirit Energy and helicopter firm Babcock Offshore.
Tasmin Lishman is asset manager at Spirit's Morecambe Bay gas fields, while Rob Dyas is the director of Babcock's UK offshore aviation business.
They will be part of the team responsible for planning and monitoring activities of the not-for-profit body which seeks to raise oil and gas safety standards.
The team is made up of various industry representatives including member companies, trade unions and the Health and Safety Executive.
Rob Dyas has worked for Babcock's Aviation division for nine years following a prestigious career in the British Army, including "discreet Special Forces operations".
An aircraft commander, initially in the Super Puma fleet and currently on the H175, Mr Dyas is also director of the British Helicopter Association and founding member f the UK's Offshore Helicopter Strategic Leadership Group.
On his appointment, he said: "Only by collaborating and sharing skills, experience and best practice can we continue to drive safety improvements for everyone working in the UK Oil and Gas industry.
"Babcock has worked closely with Step Change in Safety for many years and I'm delighted to join the Leadership Team."
Tamsin Lishman became asset director for Morecambe Bay with Centrica in January last year before moving to Spirit Energy when it was formed in December.
Centrica started a £60million project last year to boost gas productions from the fields in the East Irish Sea.
Before joining Centrica in 2010, she held several roles in BP, including setting up a performance management system for the firm's North Sea infrastructure.
She said: "It is a great pleasure for me to join the Leadership Team of Step Change in Safety. The organisation has driven a fundamental shift in the industry's attitude to safety and played a leading role in making sure we never become complacent.
"Having seen the results of Step Change in Safety's work both offshore and onshore over many years, I look forward to joining the rest of the team and playing my part in continuing that great work."
Step Change's executive director Les Linklater welcomed the pair to the team.
"I'm delighted that such well-respected and highly skilled industry leaders like Tamsin and Rob have committed to playing an active part in our organisation.
"Tamsin's current role at as Asset Director in Morecambe Bay combined with Rob's UK-wide management role also strengthens the Leadership Team's geographical representation and knowledge base. I have no doubt that they will both become champions for further cross-industry improvements through Step Change in Safety."
The leadership team is headed-up by co-chairpersons , Eric-Jan Bijvank, regional vice president of Stork's UK, Middle East, Africa and Australia regions; and Donald Taylor, managing director of TAQA.
Recommended for you
X

Permian Basin mothers missing out on shale boom to cover childcare