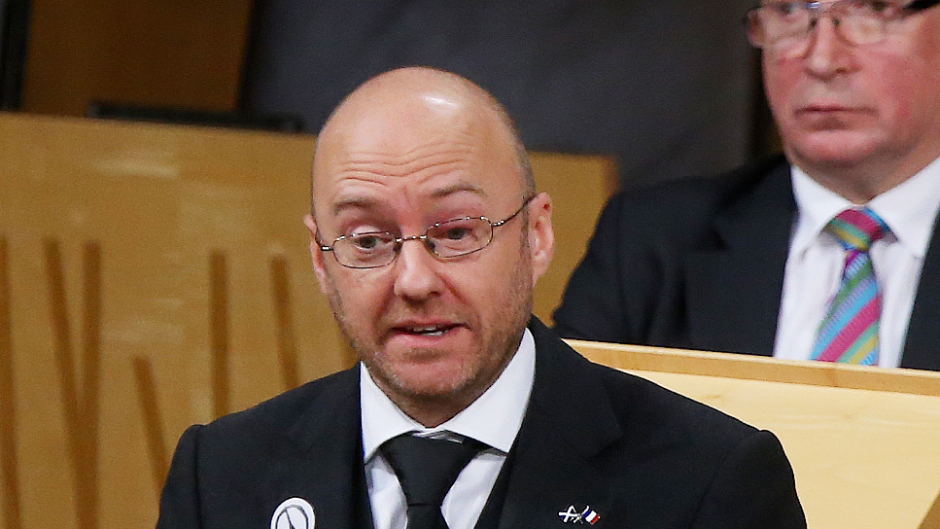 Scottish Green Party leader Patrick Harvie said the country is "still too focused" on oil and gas.
Mr Harvie was responding to today's publication of the Government's Expenditure and Revenue Scotland (GERS) report.
The GERS report showed revenues from the oil and gas sector were up by more than £1 billion in 2016-17.
Mr Harvie stressed Scotland needs to "transition to clean and sustainable" energy.
He said: "Here we have another reminder that the Scottish economy is still too focused on oil and gas extraction instead of making the needed transition to clean and sustainable renewable sources of energy.
"While other parties use this annual publication as justification for how Scotland couldn't be a small, successful independent country, or how great the SNP government thinks it is; they'd do well to remember that both our prosperity and our climate depends on moving to a clean economy."
Last year, Mr Harvie last night announced his dissatisfaction with Chancellor Philip Hammond's Budget decision to reform the North Sea tax system.
Harvie said further tax breaks for the North Sea would damage environmental efforts by the UK Government.
In his Budget statement, Mr Hammond said he hoped the change in tax situation would encourage future development in the mature UK Continental Shelf (UKCS).
Recommended for you

Scottish green freeport bids still waiting to find out if they're successful