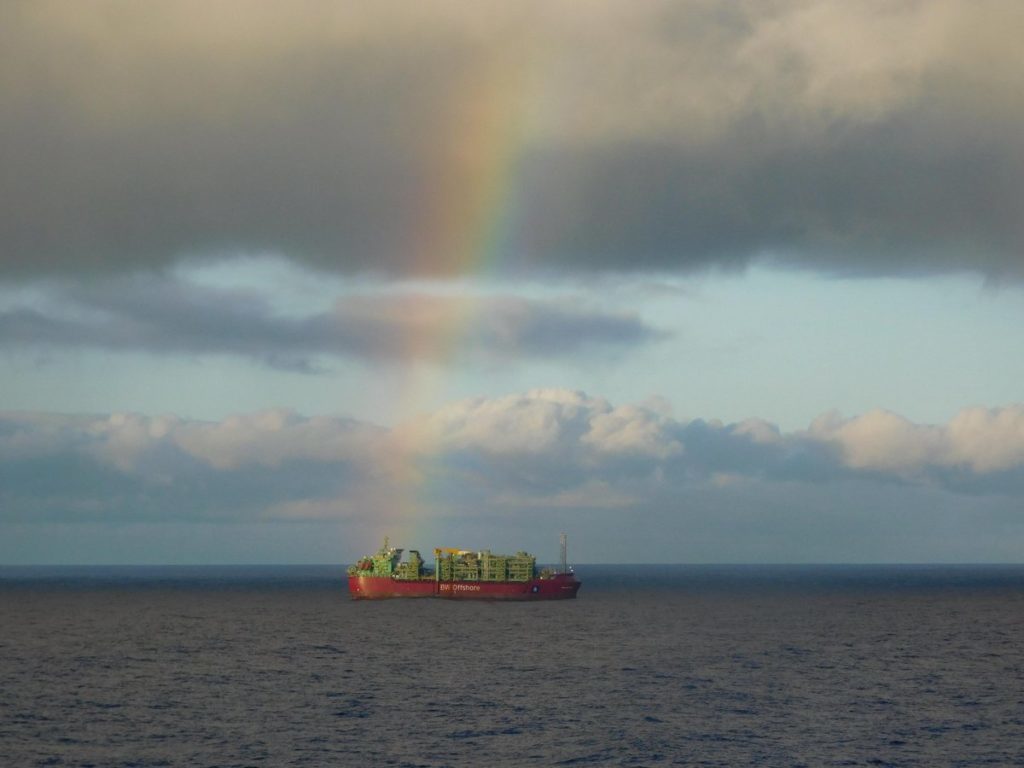 Premier Oil said today that the performance of its Catcher area in the North Sea has exceeded expectations following first oil in December.
The London-headquartered firm said the field reached plateau production rates of 60,000 barrels per day (bpd) in May, with day rates of up to 70,000 bpd achieved in recent weeks.
Premier said the Catcher area had potential for "considerable upside" through infill drilling and the tie-back of near field discoveries.
Tony Durrant, Premier chief executive, said the company was in talks with Catcher FPSO provider BW Offshore about raising the contractual plateau rate for the vessel above 60,000 bpd.
Mr Durrant said a new commercial framework would be drawn up in the coming weeks and months.
Premier is keen to develop the Laverda and Catcher North structures via two development wells tied back to the Varadero manifold. Project sanction is expected in the first quarter of 2019.
The Bonneville discovery to the south of Catcher could also be tied back.
Premier, as operator, owns 50% of Catcher. Partners include Cairn, MOL and Dyas.
Output from Catcher helped Premier lift revenues by 14% to £485 million in the first half of 2018, though pre-tax losses widened to £19.2m from £2.8m a year ago.
The company anticipates full-year debt reduction of up to £310m. Net debts totalled £2 billion at the end of June.
Premier produced 76,200 bpd on average during the first six months of the year, down from 82,100 bpd a year ago.
The dip was caused by asset sales and natural decline.
Highlights from the period under review include the sales of its interests in the Babbage area to Verus Petroleum and its stake in the Esmond Transportation System.
Earlier this week the company sanctioned the development of the Tolmount gas field in the southern North Sea.
Mr Durrant said: "We met our operational targets for the period.
"The Catcher Area is now at plateau production rates, which, together with higher commodity prices, is driving free cash flow generation and net debt reduction.
"We have progressed our development projects while maintaining strict capital discipline.
"We can also look forward to a high-graded exploration and appraisal programme which has the potential to deliver very significant value for the business."
David Barclay, Head of Office at Brewin Dolphin Aberdeen, said: "Premier Oil's share price has more than doubled in the past 12 months, culminating in its promotion to the FTSE250 index in June.
"The company has made debt reduction a key priority, which now stands at US$2.65 billion, and guidance to reduce it by US$300 to US$400 million this year remains in place.
"The oil price rally and its refinancing efforts in 2017 have put Premier in a much stronger position: like its share price, profit after tax has more than doubled to US$98.4 million and opex remains under budget.
"Premier Oil's share price has also benefitted from positive news about new prospects. There were confident signals that the Tolmount Gas field is progressing earlier this week, with construction due to start in December and first gas expected by 2020.
"Premier also said it felt the field could be a 'big' asset for decades yet, with potentially double the 100 million barrels of oil equivalent (boe) previously expected in the wider area.
"The critical difference with Tolmount, however, is that Premier's capex will be limited because of the 'innovative' funding structure for the project, which involves an infrastructure company and joint-venture partner, Dana."
Recommended for you

Latecomers: The UK North Sea projects still aiming to start up in 2021