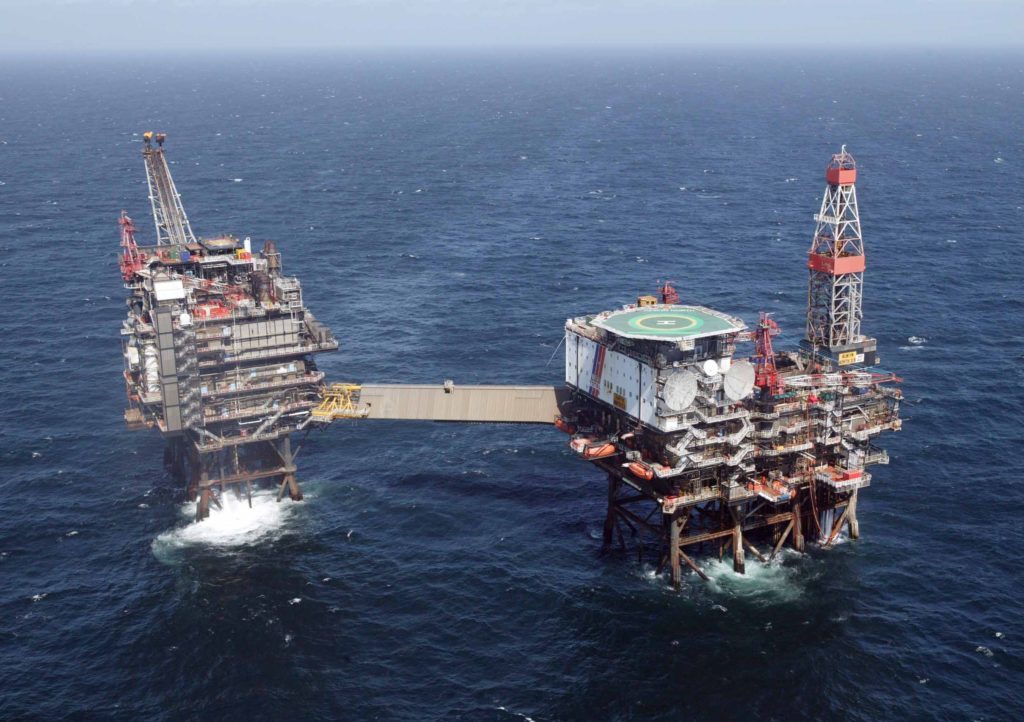 Offshore union Unite and energy giant Total have announced talks to avert further North Sea strike action have today broken down.
A series of strikes have already taken place on the Elgin, Alwyn and Dunbar platforms over a dispute centred on Total's plans to implement three weeks on, three weeks off (3/3) rotas.
Total said the shift pattern would safeguard North Sea jobs.
Talks were held earlier today to avert further action, however both parties said the negotiations have now "broken down".
Total, which is aiming to put in place a uniform shift pattern across the business following its acquisition of Maersk Oil this year, said it has offered a 15% pay increase and to bring in workforce relations experts ACAS to mediate.
Unite said it would consult with members on the next steps but further planned strike action will go ahead.
As it stands, the union will carry out further 12-hour stoppages on September 3 and 17, October 1, 15 and 29.
Total said it will now move to individual consultation to bring in the rota pattern.
A spokesman said: "Over the past weeks Total E&P UK has been negotiating with its offshore staff about changing their rota to a three weeks on/three weeks off pattern in order to implement a single harmonised rota across all the company's assets after the merger with Maersk Oil. The new rota involves working seven extra days offshore each year. 
"Despite offers of a 15% pay increase, strikes have gone ahead and our offer to bring in ACAS for mediation has been rejected.  Talks have now broken down so we have decided to move to individual consultation in order to implement the new rota pattern.
"For Total, moving to a 3/3 rota will safeguard jobs and investment in the North Sea.  The new rota pattern will improve operational excellence, safety and control of costs, and strengthen the positive future of Total's offshore operations in the UK."
A Unite spokesman said: "The talks with Total have broken down today re the position on the three platforms. As a result, the scheduled industrial action which we have previously released remains in place.
"Unite will be consulting our members in the coming days regarding next steps and we will be issuing a statement following this consultation"
Concern has been raised about the effects of the 3/3 rota on mental health.
North Sea operators and contractors switched to 3/3 in a bid to lower costs amid the oil sector downturn.
A report from the Robert Gordon University in April said that those on 3/3, rather than 2/2, are almost twice as likely to experience ill health as a result.
A leaked report from a safety rep on Shell's Shearwater platform earlier this year suggested the three weeks on, three weeks off (3/3) equal-time shift pattern was negatively affecting workers.
Shell has said it is reviewing its shift patterns, and will make a decision by the end of the year.
Last week Repsol Sinopec Resources UK also announced it was carrying out a review on the 3/3 pattern.
Recommended for you
X

North Sea will be challenging until operators aim to boost reserves, says KCA Deutag