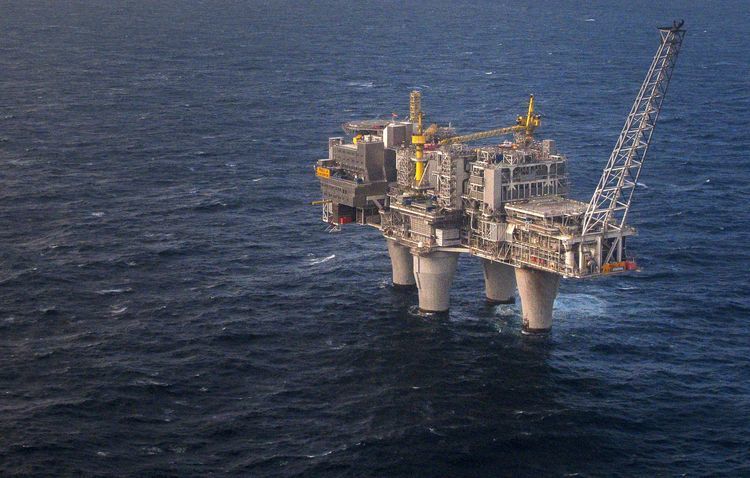 Energy giant Equinor has announced today that it will present plans to create "continued high value creation" and "low emissions" in the Norwegian North Sea.
The Norwegian firm said that, while it is "on track" to maintain profit until 2030, it is necessary to "introduce new measures" as the North Sea enters a mature phase.
Equinor's plans will look at the approaching challenges of declining production from big fields, aging installations and the reduction of C02 emissions.
Arne Sigve Nylund, executive vice president for Development and Production Norway, said: "Over the past years we have set ourselves tough targets on the NCS. This has paid off. We have improved operational efficiency, increased production, reduced CO2 emissions and matured a highly profitable project portfolio.
"This is the result of good dialogue with the authorities and good collaboration with our suppliers and employees. The NCS still holds a lot of potential, however securing value creation and thousands of jobs for the decades to come is not an easy task. The changes needed will be bigger than ever before and are necessary as we continue to develop as a broad energy company."
The firm, who changed its name from Statoil to Equinor earlier in the year to reflect the changing energy mix, said that it plans to drill up to 3000 production and exploration wells over the next ten years.
Equinor say the number of wells yet to be drilled by Equinor is "almost as many" as the company has drilled in its 50-year history.
The compnay will also look to extend the life of 20 installations, drill 20-30 exploration wells and explore the possibilities of floating offshore wind to reduce C02 emissions.
"We need to start now. After 2022 there are currently few big projects remaining. The choices that we, the authorities, and the industry make today will be decisive. It is about stable framework conditions, investments and collaboration to develop new and innovative solutions.
Mr Nylund added: "We have the expertise, platforms, pipelines, bases and onshore facilities, a competitive industry and a fast-developing technology. This gives us an excellent starting point when we set out new plans in order maintain production and profitability as high as possible, while at the same time developing new renewable value chains on the NCS."
Recommended for you

NSTA: £4bn of North Sea developments approved in 2023