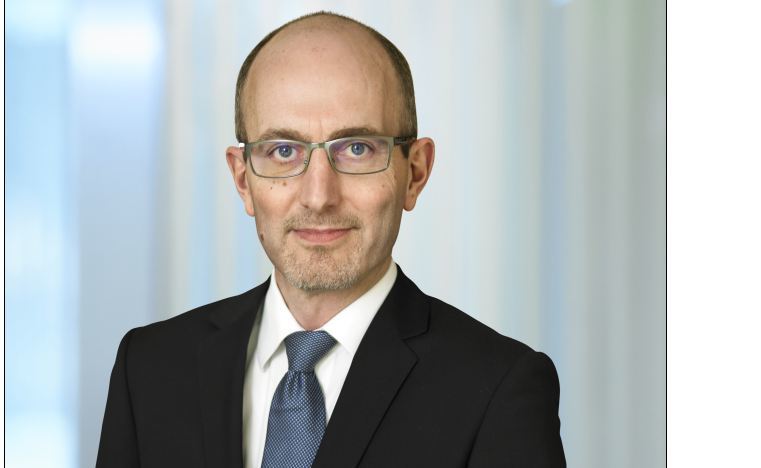 The man tasked with driving innovation at Maersk Drilling believes the industry is in a race to find the most competitive barrel of oil before demand peaks.
Fresh off of a three-year run at the now sold Maersk Oil in Aberdeen, Morten Kelstrup is the chief commercial and innovation officer at Maersk Drilling, which will be listed as a standalone company on Nasdaq Copenhagen next year.
As a result, he is looking at the problem from the unique perspective of both operator and driller, and he believes better alignment between the two is needed for the industry to remain competitive.
Despite having come a long way since the "madness" of $100 oil, the job is far from finished.
Mr Kelstrup believes "transformation" is still required to take on other sectors such as offshore wind and onshore oil and gas.
That can be done through a fresh approach to commercial partnerships and technology's ability to disrupt the norm.
At present Mr Kelstrup says there is a "fundamental misalignment" in incentives between operators and contractors in a number of areas including lost time.
The brunt of the costs for non-productive time are borne by the operators, and the new chief commercial officer thinks there is a need to realign so that success on a well is rewarded, rather than time spent on it.
It currently takes up to 60 suppliers and 6,000 invoices to drill a typical well, and Maersk Drilling is looking to address that inefficiency.
The rig contractor is in an alliance with Aker BP aimed at lowering well costs for the operator.
Mr Kelstrup believes more partnerships can and must be on the horizon to ensure competitiveness in the sector.
He said: "I think we will see more of these partnerships. We need to do something different to deliver productivity gains and make sure oil and gas stays competitive.
"We now have this model where the operators and the supply chain share in the pains and the gains.
"The industry has come a long way in oil and gas to rectify some of the madness from the $100 oil price in upstream companies and the supply chain.
"However, offshore oil and gas is now competing with other energy sources, such as renewables, as well as with onshore oil on price.
"We need the industry to transform itself to remain competitive. We need to combine commercial and technological innovations."
Maersk's deal with Aker BP, announced in November, is not the only such agreement seen recently.
In April Chrysaor announced it had completed a three-year deal for Baker Hughes GE to carry out drilling, completion and subsea tie-in development wells in Chrysaor's operated assets.
The deal was hailed by BHGE's Europe president Zvonimir Djerfi as "an important step in redefining the rules for collaboration between industry partners".
This sort of commercial arrangement, coupled with new technological innovations, is "critical" for improving competitiveness in the UK sector according to Mr Kelstrup, who is well versed in the workings of the UKCS.
He joined Maersk Drilling in May following Total's £5.8 billion takeover of Maersk Oil.
Having been based in Aberdeen as the firm's managing director over a three-year period, his stint coincided with some of the most difficult years in recent memory for the sector.
Despite this, he said he has fond memories of his time working in the city.
He said: "I really enjoyed my time with my colleagues in Aberdeen.
"I came through in 2015 when the oil price had just come down so it was also a very tough few years. We had to cut a lot of positions to make the company sustainable.
"I had some fantastic colleagues and I'm proud of what we achieved in those few years."
Total has revealed plans to lay off hundreds of workers following its takeover of Maersk Oil.
Mr Kelstrup would not be drawn into commenting on this other than to say the French energy giant had been "professional" in their handling of the project.
One of the big-ticket items that Total gained through the acquisition was a near-50% stake of the huge Culzean gas field in the North Sea.
Culzean, which lies around 145 miles east of Aberdeen, is scheduled to provide up to 5% of the UK's gas supply at peak production in 2020.
It is a project that Mr Kelstrup has kept his eye on.
He said: "Of course it is a fantastic project. These guys are continuing to exceed expectations.
"The topsides have been put in place and it is something that the UK can be really proud of because it's a fantastic project from a collaboration and energy supply point of view."
Maersk Drilling sees plenty of opportunity in the UK North Sea, which has managed to boost its attractiveness since the downturn, according to Mr Kelstrup.
He added: "We still see lots of opportunities in the North Sea. We see activity levels going up and a lot of conversations are going on with companies right now.
"That's credit to how the OGA has put the UK on the map again. There's a lot of interest. It's testament to Andy Samuel and his team for building up the brand of the UK offshore sector and we share that optimism with them.
"We need to make sure that we don't go back to the old time of boom and bust. I don't think the UK offshore sector can afford that.
"We are hopeful that there will be a lot of work there for us for years to come.
"The North Sea is a key market for us and we intend to stay there."