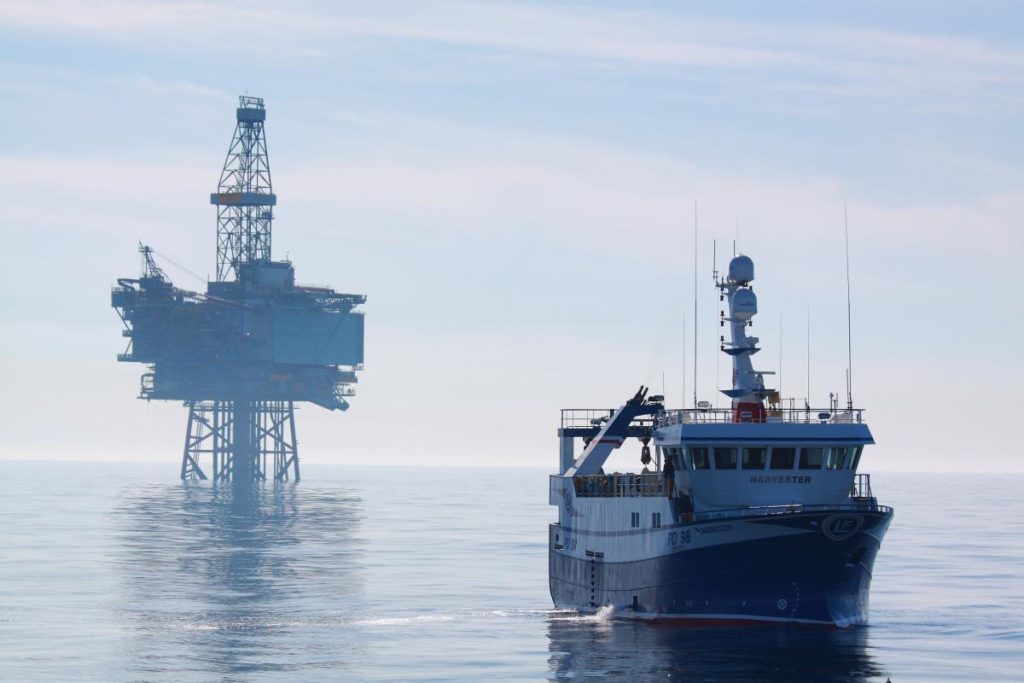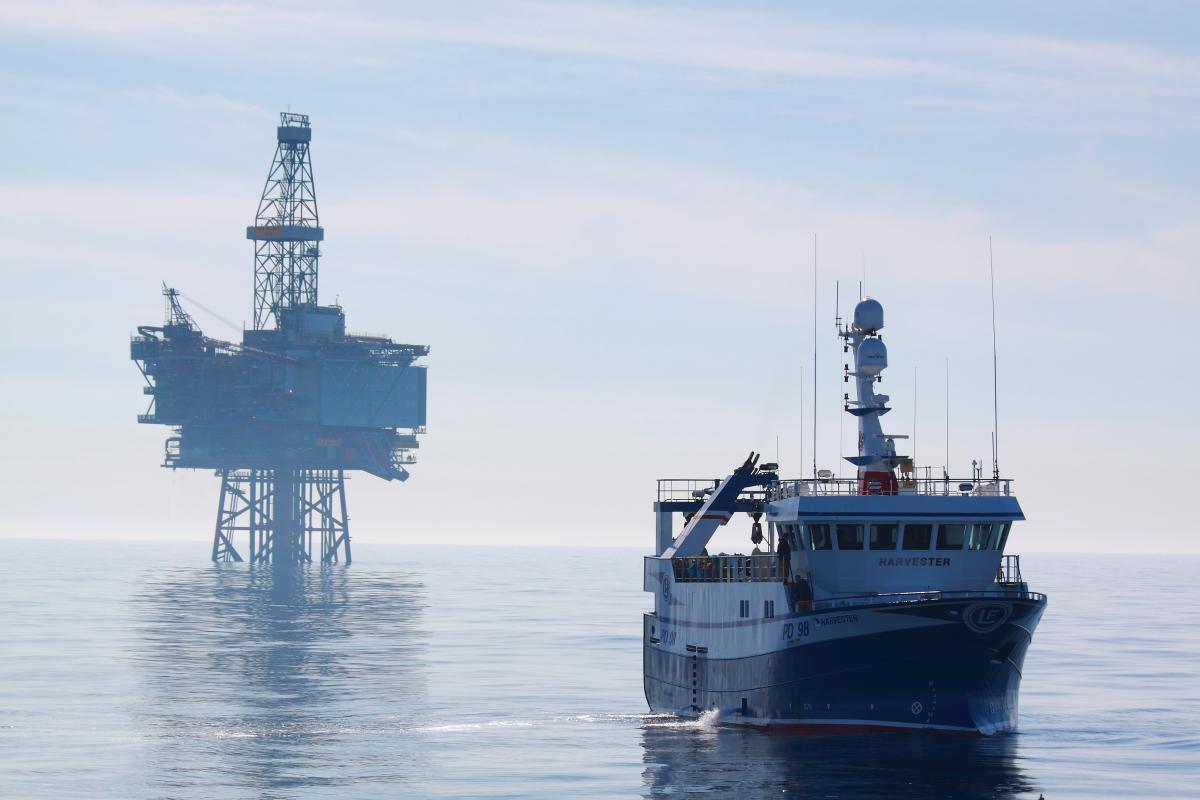 Scotland's fishing industry has urged oil operators to ensure offshore infrastructure is "completely removed" from the seabed when it is decommissioned.
In a new policy paper, the Scottish Fishermen's Federation (SFF), argues the removal of platforms will "herald the potential return of former fishing grounds".
It comes while some operators look to retain certain parts of platforms in the sea as they are dismantled.
Notably, Shell is seeking approval to keep the huge concrete legs of its Brent platforms in the North Sea, which is currently being considered by the UK government.
It's due to the legs being made of concrete, and much more difficult to remove than steel.
The SFF said structures should only be left in the sea in "exceptional and unforeseen circumstances".
Chief executive Bertie Armstrong said: "The optimum position for fishing boats is the complete removal of oil and gas infrastructure, and in the vast majority of cases that is what we will expect when fields are decommissioned.
"Inevitably, however, there will be a small number of instances where this cannot happen for reasons of potential pollution or safety, and we recognise that.
"In these cases we will be looking to work closely with the oil and gas companies to understand fully what and where the remaining hazards are.
"Decommissioning is a gargantuan task for the oil and gas industry that will take place over many decades, and our aim is plain and simply to begin the dialogue early and to remain engaged throughout."
Oil and Gas UK has estimated £17bn will be spent on decommissioning 214 fields in UK waters in the lead-up to 2025.
The SFF policy paper also states it cannot support the "unproven" rigs to reef concept – a practice of converting decommissioned oil rigs and infrastructure into artificial reefs.
It states:" SFF cannot support this scientifically unproven concept. Any possible benefits to fish stocks are viewed asminimal in relation to the sizes and geographical distribution of North Sea and West of Scotland fish stocks.
"It is also noted that infrastructure may first need to be brought to shore and cleaned (to be deemed to be free from contamination) in which case, a clean seabed is preferred."
Matt Abraham, HSE director at trade body Oil and Gas UK said:"As its policy paper notes, the UK oil and gas industry continues to work closely with the fishing community including the Scottish Fishermen's Federation on marine operations, including the decommissioning of offshore infrastructure.
"The oil and gas sector take full responsibility for meeting its decommissioning obligations under national and international regulations and complies with the requirements under OSPAR Decision 98/3. This paper is a thoughtful contribution which we will review with our task groups."