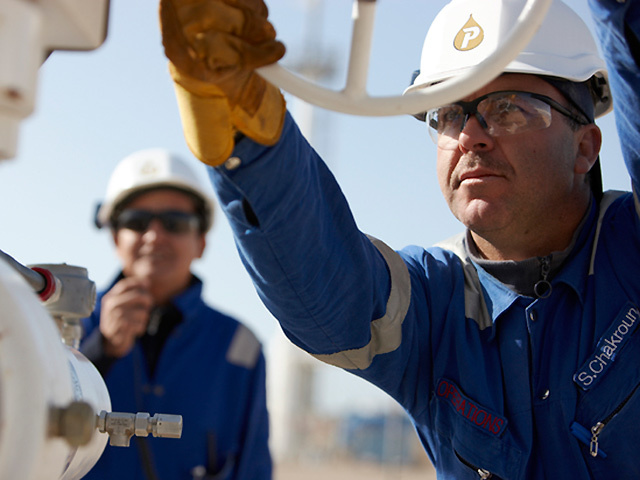 Petrofac said yesterday it plans to "build momentum" in its core North Sea business after agreeing to sell its stake in the Greater Stella Area development.
The energy services giant posted a pre-tax loss for the first half of the year of £40.4m, in part due to a £61.4m pre-tax impairment charge as a result of the GSA sale.
Last week Petrofac agreed to sell its 20% interest in the central North Sea production hub, along with its 24.4% in the FPF-1 floating production facility to Ithaca in a deal which could fetch the business up to £228m.
The deal is the latest in a series of divestments from the firm as it returns to its "core business", including sales of assets in Mexico and Tunisia.
Chief financial officer Alistair Cochran said it will ultimately allow it to strengthen its North Sea position.
"We're optimistic that with the strategic transfer of assets we can continue to benefit from the recent oil price boost and continue to win operations and maintenance work.
"The projects business has been more challenging, we're hopeful that as the market recovers we'll see more projects, particularly in brownfield.
"We're very much looking to grow the business in the heartland of the North Sea, the Middle East and other markets in the US, the Gulf of Mexico in particular.
"It has been a good year to date for us and we're optimistic about our future."
In its half-year results, Petrofac reported the UK as its strongest region for engineering and production services, taking in £199m in the period.
The firm added it had secured contract extensions and new awards "with a range of clients" in the UK, including Chevron and Eni.
The report did not, however, give any update into the Serious Fraud Office investigation into alleged bribery, corruption and money laundering, stating it is "ongoing".
Petrofac warned investors in February the investigation, in connection to Monaco-based Unaoil, had widened, with directors being questioned.
To keep the edge over competitors the investigation needs a resolution, according to Fiona Cincotta, senior market analyst with City Index.
She said: "Petrofac's profits are down as expected after it offloaded unwanted assets at a loss to get is balance sheet back in shape.
"Petrofac should indeed be winning more contracts as oil markets recover — and its share price is still well below record highs reached in 2012.
"A resolution to the SFO investigation still hanging over management's head would more convincingly sharpen Petrofac's competitive edge."
Recommended for you

The Energy Capital MP: New SNP Commons leader Flynn's North Sea record