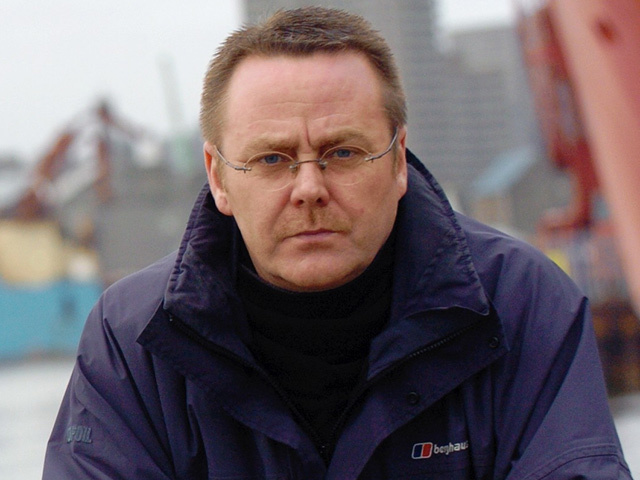 An offshore union boss has described a safety breach discovered on the Beryl Bravo platform as "a reflection is what is actually happening offshore".
Jake Molloy, RMT Union regional organiser and Offshore Coordination Group (OCG) vice chairman, warned last night that North Sea operators must remain "vigilant" and "take time out" to consider serious safety failures.
Mr Molloy was referring to an improvement notice served to operator Apache for a safety failure on the North Sea Beryl Bravo platform in July.
HSE discovered the operator had been using "not fully competent" trainees in its day and night rotas on the North Sea platform.
Apache said steps were taken to reduce workload in order to ensure completion of safety-critical activities, and the reduced manning was a result of "unforseen circumstances".
HSE said Apache had previously established that four production technicians should be on shift for routine platform inspections, including two control room operators (CROs).
Mr Molloy said: "What we saw with HSE and Apache the other day is a reflection is what is actually happening offshore. We've got to remain vigilant, we've got to take that on board. At every location offshore we've got to look at it, take the time out and consider these issues.
"I don't know if the industry has commented, but they tend to take creedence from the 'lost time injury' figure, but the OCG got no confidence in that figure at all.
"In fact, I'm dealing with a case right now where an employer has endeavoured to manipulate the situation to avoid a lost time injury being recorded, but more worrying for me is the increase in non compliance and poor and very poor performance ratings."
HSE has issued Apache with an improvement notice for the Beryl Bravo, saying it fell below the requirement to safely operate the plant.
It said the reduced number of technicians "has the potential to increase fatigue" and reduced the ability to carry out work which affects health and safety.
Apache confirmed receipt of the notice for the issue on July 19 2018, following an HSE inspection.
An Apache spokesman added: "The Improvement Notice relates to a period of reduced manning arrangements due to unforeseen circumstances. Where this occurred activities were proactively reduced to manage workload, thereby ensuring completion of safety-critical activities and the safe operation of the asset.
"Further enhancements are being implemented and Apache will continue to communicate our progress to the HSE until the matter has been resolved."
Apache has until September 14 to comply.