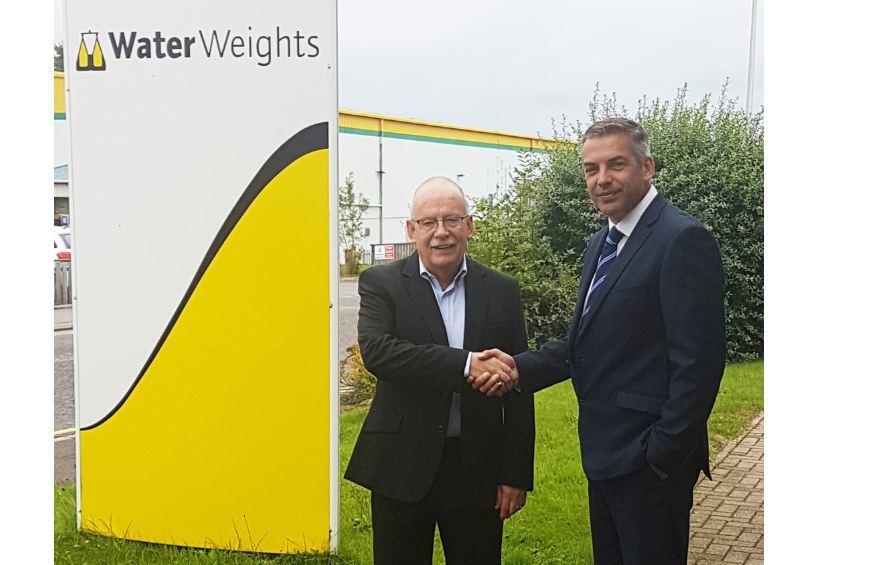 Aberdeen-headquartered Water Weights has been taken over by offshore services provider Unique Group.
The UAE-based firm, said it "secures" employment for staff at Water Weights, which has around 20 workers in Aberdeen.
Water Weights started in the 1980s using water bags to test safe working loads for cranes on North Sea installations and today works at sites around the globe.
Unique has not disclosed the value of the acquisition, however Water Weights reported pre-tax profits of £52,000 for the last financial year, and £1.1m revenue.
Sahil Gandhi, chief operating officer of Unique Group, said it will bolster their business.
"We saw the opportunity with Water Weights to add to our buoyancy and ballast division so we can offer better services to our customers.
"Water Weights are strong in some of the regions where Unique Group were not. There's a lot of synergies and we think with Unique Groups global presence we can really scale the business larger.
"As most people can see there is improvement in the market. We have gone into this with the long-term view that it will add to Unique's offering in the long-term.
"Around 50% of Water Weights' business is in oil and gas so it has still been quite strong amid the downturn."
Graham Brading, group director for Unique's buoyancy and ballast division, added it "secures" the employment of staff in Aberdeen, and has opportunities for growth in the manufacturing side of the business in the Isle of Wight.
Melfort Campbell, who was former majority shareholder of Water Weights said: "Unique Group gives us the opportunity to grow further, both in terms of geographical reach and depth of service offerings.
"It is a great opportunity for the Water Weights employees to continue to develop and grow the business."
Recommended for you

Full speaker line up unveiled for AREG Energy Futures conference 2022