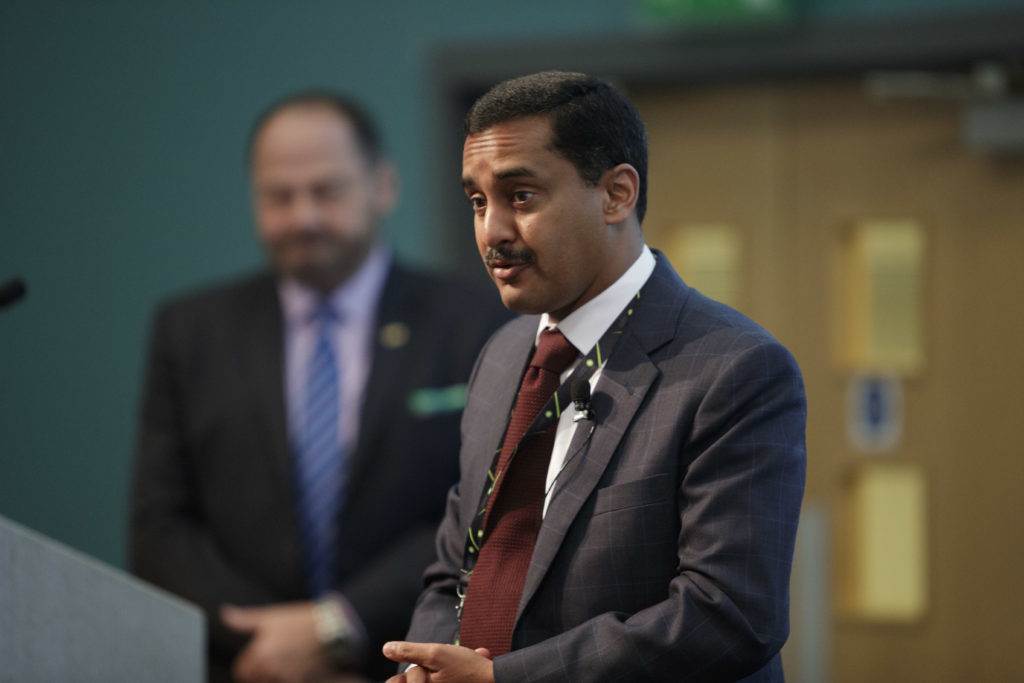 Digital technology pioneered in the Gulf of Mexico will soon be rolled out on BP facilities in the UK North Sea.
The plant operations advisor (POA) technology is designed to prevent unplanned downtime on assets and is said to be capable of delivering a 2% improvement in efficiency globally.
It was developed alongside Baker Hughes, a GE company (BHGE) and has been deployed on the Atlantis, Thunder Horse, Na Kika and Mad Dog platforms in the Gulf of Mexico.
BP plans to introduce the POA analytics tool on more than 30 upstream assets worldwide, including those in the UK North Sea next year.
POA currently monitors more than 1,200 pieces of equipment on the four GoM platforms, analysing more than 155 million data points per day to provide useful performance and maintenance information.
It helps engineers identify potential issues with equipment and systems before significant problems arise.
Binu Mathew, global head of digital products at BHGE Digital, said POA had been designed to be "intuitive" and simple for engineers to start using without extensive training.
Mr Mathew said the early success of POA showed a lot of advancements in digital technology which seem "futuristic" were already possible.
Ahmed Hashmi, BP's global head of upstream technology, said he hoped POA would "raise the bar for the entire oil and gas industry", describing it as a "precursor to remotely-operating facilities".
Mr Hashmi would not be drawn on the amount of extra income POA could help to deliver because it is "so new for industry".
He said BP had also been coy on making predictions when using its Apex production optimisation system because the company wanted to see what it could do first.
Mr Hashmi added: "When we put our production optimisation system out there we chose not to make predictions.
"We told our people to go full force with it, and last year we added 30,000 barrels of production per day globally thanks to that."
______________________________________________________________________________________________________
The latest ground-breaking technology from BP and BHGE involves the use of "digital twins" of offshore facilities.
The plant operations advisor (POA) gathers data from assets and uses it to predict when equipment is likely to fail, and the consequences.
About 1,200 pieces of equipment are being monitored on BP's four operated Gulf of Mexico production platforms using the system.
Mr Mathew said: "Each a piece of equipment has a digital representation, but we also have digital twins of the systems themselves.
"If one piece goes offline, the system as a whole does not work, so having a digital twin of the system is absolutely key.
Mr Mathew added: "The system can look at and detect patterns and send alerts to engineers so a lot of the processes that would otherwise have to be done manually become automated."
Mr Hashmi said POA looked at how equipment was functioning and gave engineers more "immediate awareness" of their facility.
Mr Hashmi added: "We wanted to connect relevant data with our people and make it easy for them to absorb it. We also wanted to connect physical and digital assets.
"To do that, you need to create digital twins of your equipment so everything is digitised and available for people to work on.
"Within that, you need to connect to live data so you can make business decisions. So POA is essentially a digital twin of our facilities."
He said BP would use POA around the globe.
Recommended for you

Next generation of oil workers at heart of transition