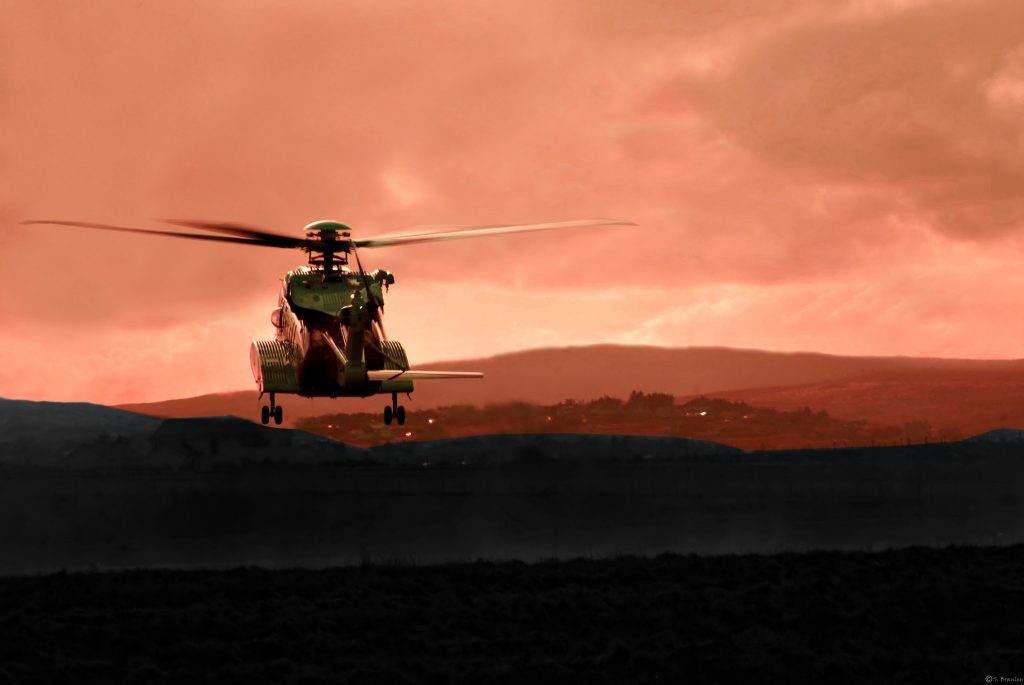 A helicopter pilot took a sharp turn to avoid a plane colliding with him over Caithness, an official probe has heard.
The chopper's collision alarm system flagged up a warning near Wick.
The incident happened on April 9 between a Sikorsky S92 and a Jetsteam 41 (J41) bound for Aberdeen.
The helicopter pilot said the incident occurred at 4,000ft and approximately eight nautical miles (nm) south of Wick. The chopper crew were aware that an aircraft was departing Wick and climbing through their level en-route to Aberdeen.
But the helicopter pilot became concerned when the J41 closed in on their position. Between five and 10 seconds of being made being made aware of the other aircraft he turned away, assessing the risk of collision as "medium".
"The avoiding action was initiated by the handling pilot (captain) in response to the Traffic Alert and Collision Avoidance System (TCAS) indication on his display of the threat of aircraft climbing through their level in close proximity," said a report by the UK Airprox Board, which investigates near misses.
"At no stage did the crew gain visual contact with the conflicting traffic because the aircraft approached from behind and below a cloud layer. Both crew members felt a genuine risk of collision may have existed."
But the Jetstream pilot disagreed and said there had been no risk. Several Board members wondered whether it had been appropriate to allow the JS41 to depart before ensuring its pilot could at least see the S92.
"The board could understand why the S92 pilot had been concerned about the JS41 which was catching him up, albeit at only 35kt overtake; he could not see the JS41 because of its position behind his helicopter," said the report.
"Notwithstanding, it was clear the non-handling pilot had reported he could see the JS41 on TCAS (initially 3nm behind them, 300ft below) and members wondered whether the nonhandling pilot should have been more pro-active in providing information to the handling pilot. Had he done so, then it would have been evident the JS41 had climbed through their level at about 2.6nm behind and was therefore no longer a threat."
The Airprox was, therefore, assessed as Category E, normal safety standards had pertained."