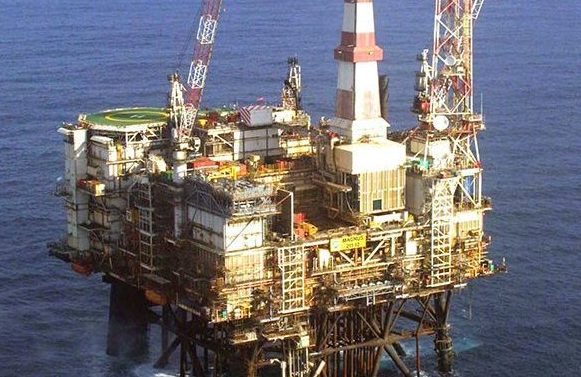 Oil firm EnQuest said today that it would exercise an option to buy the remaining 75% interest in the Magnus field from BP for £230 million.
EnQuest will also increase its interests in the Sullom Voe Terminal in Shetland to 15.1% from 3%.
Shares dropped 11.40% to 34.2p after EnQuest said it would issue 508m new shares – raising £107m – to help pay for the purchase.
The London-listed exploration and production company initially acquired stakes in both assets as part of a deal announced in January 2017.
The transaction closed in December 2017, making EnQuest the operator of both assets. The deal also contained a number of options to increase ownership.
By raising its Magnus stake to 100% from 25%, EnQuest is adding 60 million barrels of oil equivalent to its reserve base, and £385m of net present value.
EnQuest chief executive Amjad Bseisu said the opportunity was "compelling".
Mr Bseisu said: "Our view of Magnus as a high-quality asset has been enhanced since acquiring our initial 25% interest through the successful completion of two infill wells and the application of our asset life extension expertise.
"We have also identified two further infill wells, both of which have very strong returns, to drill in 2019. The acquisition will provide additional cash flows to further facilitate the reduction of the Group's debt."
The company has also agreed to undertake decommissioning activities on the Thistle and Deveron fields and cover a higher percentage of BP's costs in exchange for £15m.
The Magnus and Thistle deals are both expected to go through in the fourth quarter.
EnQuest will cover about a third of the cost of the Magnus option through a rights issue.
The company has completed two infill wells on Magnus this year, giving it confidence that it can get more out of the field.
Plans are afoot to raise cash to pay for more infill wells.
EnQuest also reported its first-half results, which showed an 86% rise in revenues to £425m, as production climbed 45.9% to 53,990 barrels per day.
The company posted pre-tax profits of £14.7m, compared to a deficit of £16.5m last year.
EnQuest said the production increase reflected the impact of the Magnus and Kraken fields.
Kraken, located east of Shetland, produced first oil in June 2017.
Recommended for you

CNOOC celebrates production boost at Golden Eagle