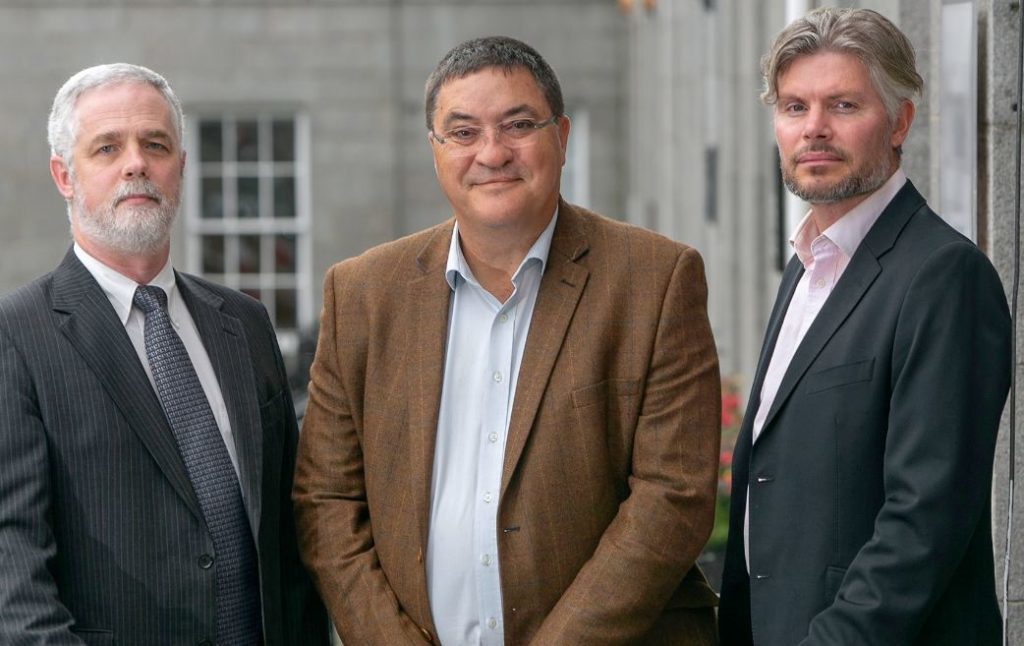 An Aberdeen-based start-up has created a new system to monitor abandoned North Sea wells which could end an 'out of sight, out of mind' attitude to decommissioning.
Sentinel Subsea is hoping the technology, which over a ten-year period acts as an alarm for when abandoned wells leak over a 10-year period, could become a "global" industry standard.
Decommissioning rules mean the well owner has responsibility for cleaning up any future leaks even after they have been plugged and abandoned.
The system is aimed at replacing more costly means of testing the integrity of the plug, such as use of ROVs and temperature gauges.
Chief executive Neil Gordon believes the early detection system will reduce costs of any clean ups, as well as improve transparency for the public and regulators on decommissioning.
He said: "The issue is anyone who has had a commercial interest in a well is liable for any problem with that well forever. There is an element of out of sight, out of mind. We've had some quite difficult conversations with some clients.
"We've enjoyed the benefits of drilling in the North Sea, we need to finish the job properly.
"With well P&A activity representing a large proportion of North Sea decommissioning activity, the environmental and financial ramifications of a barrier failure cannot be underestimated.
"It is vital that the industry is able to demonstrate good environmental stewardship to all stakeholders and that is where Sentinel Subsea aims to help.
"The early-detection offered by our technology also has the potential to significantly lower clear-up costs."
Mr Gordon had been expecting to retire, but created the Sentinel Subsea through the Grey Matters programme with business development group Elevator and Scottish Enterprise.
The programme brings together oil and gas professionals who have been made redundant to create high-growth businesses.
Eleanor Mitchell, Scottish Enterprise's entrepreneurial growth director said: "Since the downturn in oil and gas, Scottish Enterprise has worked closely with partners to address the changing demands of the industry. Sentinel's success is a shining example of what can be achieved by bringing experienced industry professionals together and building an ecosystem that encourages innovation."
Recommended for you

Neptune picks Maersk for Juliet subsea decommissioning