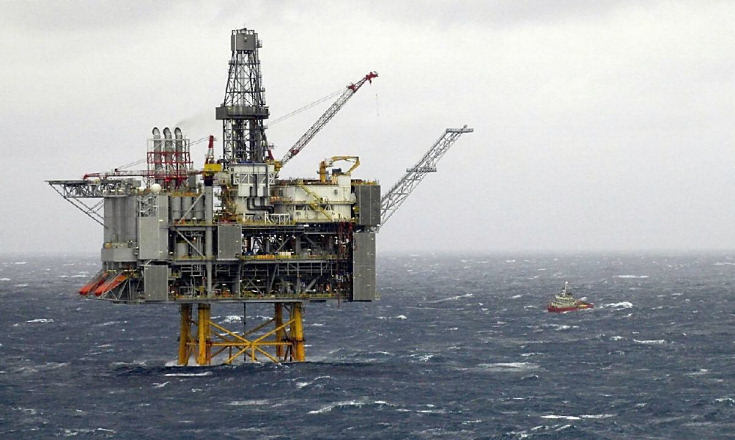 The Unite trade union has called for a review of "hated" three-week offshore working patterns on BP's North Sea platforms.
The union has asked the operator and contractors on their installations to review rotas amid questions over their impact on mental health.
It has raised a "collective grievance" with Petrofac about the impact of three week off, three week on (3/3) rotas.
Unite is now seeking reviews with "any company" working on BP platforms where 3/3, 3/4 or 3/5 rotas are the norm including Cape, Sparrows, Wood, Aramark and Worley Parsons, and the operator itself.
A report from the Robert Gordon University (RGU) in April said workers on three-week, equal-time rotas were nearly twice as likely to experience ill health as those on two on, two off rotas.
BP staff run a 3/4, 3/5 rota and the energy giant said it is "committed to supporting mental health in the workplace".
Operators cannot always determine which shifts are assigned to contractors on their rigs.
In this case, while contractors have to match BP's three weeks offshore, the amount of time contractor workers spend at home is up to the contracting companies themselves.
Petrofac and Sparrows declined to comment and Worley Parsons, Wood, Aramark and Cape did not respond when asked.
Shell and Repsol Sinopec Resources UK are reviewing three week offshore rotas.
Unite regional officer John Boland said: "Unite have raised a collective grievance with Petrofac on the BP platforms, and we expect to do the same with the other contractors on these platforms.
"The RGU survey has shown the detrimental impact of the 3/3 rota on our members and their families. Shell and Repsol are both reviewing their working practices and rotas, and we would expect BP to do the same.
"This campaign is about our members' wellbeing and safety, we need to do everything possible to stop the use of this hated rota in the North Sea."
Many North Sea operators and contractors moved to 3/3 rotas amid the oil downturn in a bid to lower costs.
The move was condemned by trade unions who warned it could have safety implications.
A BP spokesman said: "BP is committed to continuing to support mental health in our workplace. We continue to provide opportunities for people to talk openly about mental health, whether that's their personal experiences or the experiences of others.
"We also offer a number of resources online so that people who have a busy work and home life can access information at a time of their own choosing.
"The safety and wellbeing of our teams offshore is central to everything we do and we work closely with our contractors and across industry to ensure that is achieved."
Recommended for you

Indonesia's deep-waters attract explorers, including BP and Harbour