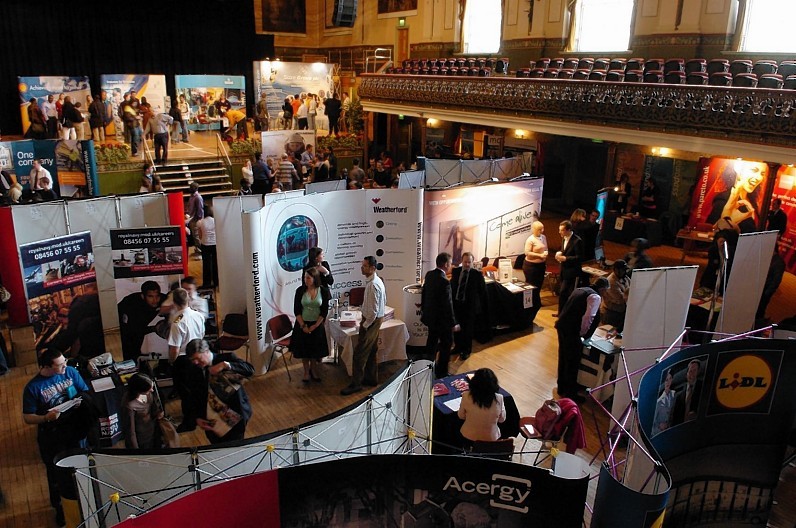 The Scottish Government has been condemned after admitting it does not know how many workers were helped back into employment through its energy jobs taskforce.
A year ago the government wound down the group, set up in response to the oil downturn, in a move that was criticised as "premature" as firms continued to face uncertainty.
The energy jobs taskforce was set up in 2015 in order to mitigate the impact of job losses and involved a number of support events for redundant oil and gas workers.
However, responding to a freedom of information request, the Scottish Government said it "does not have information" on the number of people helped back into work, leading to accusations of being "all spin and no substance".
Critics have said it suggests it may never be known whether the group was successful.
The government's response said "whilst it is difficult to exactly quantify the exact number of jobs safeguarded and secured, there has been a huge amount of work undertaken to support the thousands of individuals impacted by the slowdown".
It cited various initiatives, including the Transition Training Fund, international trade missions, decommissioning funding, and work with the Offshore Contractors Association which helped "thousands of individuals".
However, critics have said the response "beggars belief" and raises questions over what level of engagement has been made by the Scottish Government with people they were supporting.
North east Labour MSP Lewis Macdonald said: "It is extraordinary the government doesn't even want to venture a ballpark figure on an estimate.
"That shows a lack of confidence in whatever information they do have, there's very little sign of engagement with workers.
"It is a surprise that they can't give an answer to this question and the fact that they can't do so suggests they haven't made any effort to track down where people went."
His comments were echoed by Conservative MP for Aberdeen South, Ross Thomson.
He said: "It beggars belief the SNP government have not kept track of how many people have been helped back into work.
"The whole point of this taskforce –launched with great fanfare at the time – was to support oil workers that had lost their jobs.
"But this response suggests we may never know if it was effective or not. "
The taskforce was wound up last year amid evidence of "cautious optimism" returning.
Latest figures published last month by Oil and Gas UK state the total number of jobs supported by the industry has dropped by more than 180,000 since 2014, although employment prospects have started to pick up again.
However, energy minister Paul Wheelhouse defended the "positive impact" of the taskforce.
He said: "We have difficulty in pinning down an exact figure.
"We can't put false information out there but we can give examples of where we've had an impact and I'm confident we've had a very positive one.
"I know for example the work that the energy jobs taskforce took forward with the transition training fund that we've exceeded expectations. We've helped close to 3,800 people through the transition training fund, our target was 3,000, and we know that 69% of them have gone into jobs.
"What we don't know about is those who didn't contact the PACE (Partnership Action for Continuing Employment) team and who haven't sought support how they have fared.
"That's more difficult to track and also where you have migrant workers as well where they've maybe left the area, you then lose contact with them.
"It's not in any shape or form a desire to avoid giving an answer, it's more the case that we need to be absolutely certain of the information we put out there and we can only talk about the figures we know of for sure and there's obviously some unknowns in there."
Recommended for you

Report warns up to 17,000 north-east jobs at risk without energy transition cash