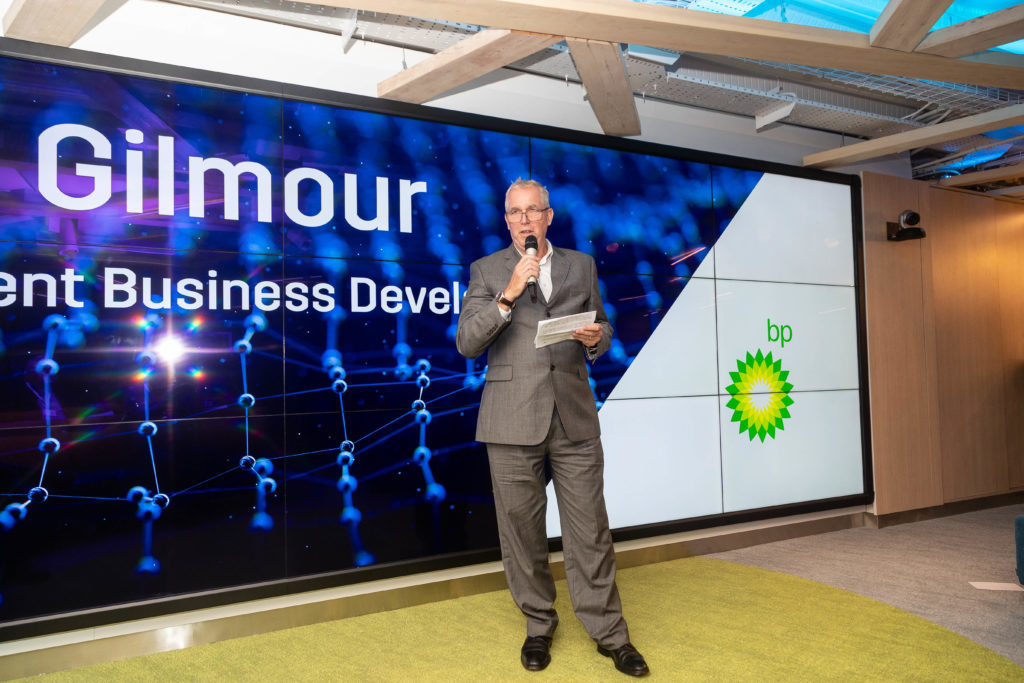 A new initiative could see Aberdeen take on technology centres like Houston and London for oil and gas start-ups, according to energy giant BP.
On Friday, the Oil and Gas Technology Centre (OGTC) celebrated the graduation of the first cohort of ten start-ups from its TechX programme.
The scheme is aimed creating "transformational" change for the sector by helping move new technologies into the industry.
David Gilmour, vice president of business development for BP Ventures, said the OGTC is taking an opportunity to "put Aberdeen on the map" for exploration and production technology.
He said: "There aren't many places where there is a specialism in the oil and gas industry.
"There's lots of places like the Silicon Valley for digital or electronics but there's not many places to say 'here is a hotbed of innovation within the oil and gas area'.
"So I think there's a white space for an initiative like TechX form the OGTC to really play a leading role in bringing innovation through to the Oil and Gas area and putting Aberdeen on the map as being the go-to place for innovation in the exploration and production area."
BP awarded a total of £100,000 to the top two companies, RAB Microfluidics and Intelift which it sees opportunity to use within its oil and gas operations.
David Millar, director of the TechX scheme, said the OGTC wants Aberdeen to reclaim more tech start-up work from the likes of Edinburgh and London.
He said: "We don't see a programme like this anywhere else in the world, not in Silicon Valley, not down in London, it's truly a unique proposition and we're hoping that will allow us to really put Aberdeen back on the map.
"A lot of the start-up work tends to focus considerably down in Edinburgh and London, Aberdeen doesn't really get much of a look-in but we've seen the ecosystem grow considerably over the last 24 months.
"We're part of that transition, we're helping to push that and we're hoping through the success of our companies and all the other work that's going on that we'll firmly put ourselves on the map as a key region for technology development."
Recommended for you

BP-Orsted project overlap 'not feasible', developers say