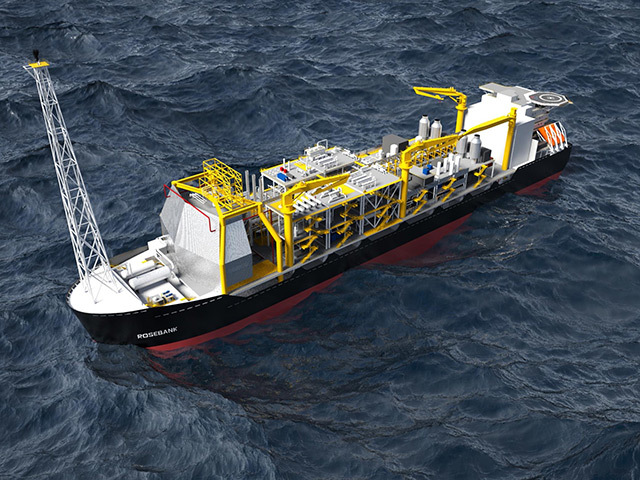 US oil major Chevron has received an approach for its stake in a major North Sea project.
The "expression of interest" relates to Chevron's 40% operated interest in the Rosebank development.
The identity of the potential buyer was not revealed.
A Chevron spokesman said: "Chevron can confirm it has received an expression of interest for its share in the Rosebank project.
"It is company policy not to comment on commercial or confidential discussions.
"We continue to advance the Rosebank project through front end engineering and design and remain focused on delivering energy safely and reliably in the North Sea."
Rosebank, which was discovered in 2004, lies about 80 miles north-west of the Shetland Islands and is thought to contain more than 300 million barrels of potentially recoverable oil equivalent.
Chevron holds a 40% stake in Rosebank, Suncor Energy has 40% and Siccar Point Energy has 20%.
Kevin Ricketts, Chevron's general manager for projects and future growth, said in March that the company was evaluating bids for the construction of a floating production, storage and offloading (FPSO) vessel for the development.
Chevron initially placed a £1.5billion order for an FPSO for Rosebank with Hyundai Heavy Industries (HHI) in South Korea in 2013.
Drilling was slated to start in 2015, with first production to follow three years later.
But the project was put on hold in the wake of the oil price collapse and fears were raised that the field would never be developed.
Chevron cancelled the FPSO contract with HHI in December 2016.
In June 2017, Chevron said it was getting ready to launch a fresh tender for the FPSO.
In July 2018, Energy Voice revealed that Chevron intended to sell all of its central North Sea assets.
Chevron's central North Sea portfolio includes operated interests in the Alba, Alder, Captain and Erskine fields, and non-operated stakes in Britannia and its satellites, Elgin-Franklin and Jade.
The company said its Rosebank stake was not part of the sale process.
Its 19.4% share in the Clair field was not thought to be up for grabs either.
Recommended for you

Report: Shell launches process to offload stake in Cambo field