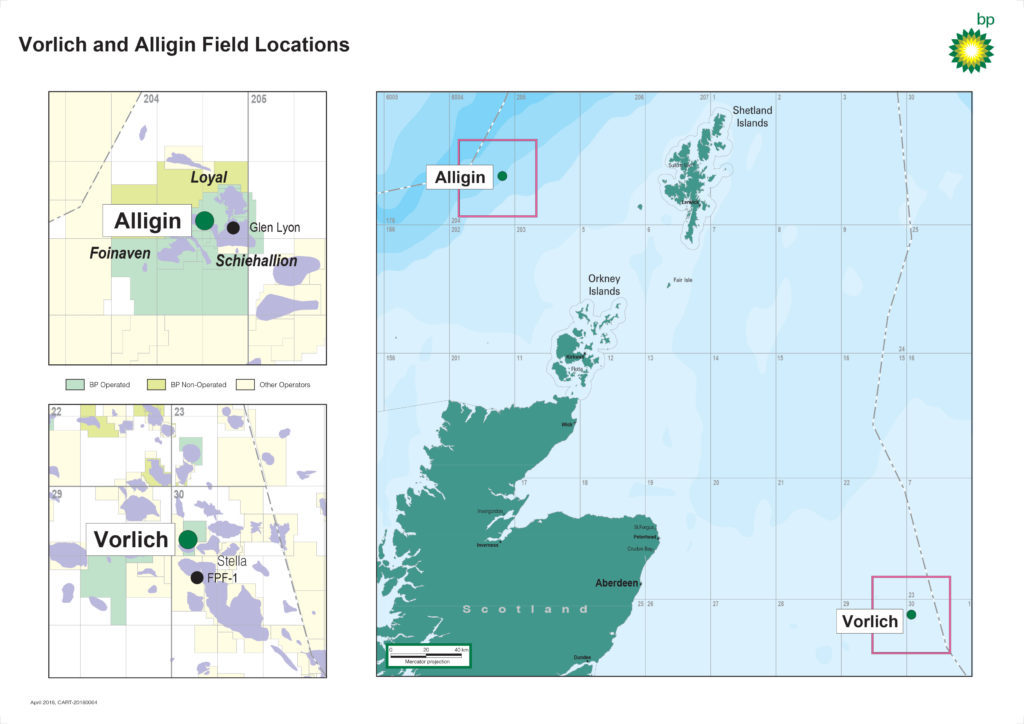 The Oil and Gas Authority (OGA) has given BP its blessing to develop the Vorlich field in the central North Sea.
The £200 million project will target 30 million barrels of oil equivalent (boe) and is expected to produce 20,000 boe per day at peak.
Vorlich, a two-well development 150 miles east of Aberdeen, will be tied back to the Ithaca Energy-operated FPF-1 floating production facility, which lies at the centre of Greater Stella Area production hub.
Ithaca has a 34% interest in Vorlich.
The field is expected to come on stream in 2020.
BP North Sea regional president Ariel Flores said: "BP is modernising and transforming the way we work, with a focus on accelerating the pace of delivery of projects like Vorlich.
"Without compromising safety, we want to simplify our processes, reduce costs and improve project cycle time to increase the competitiveness of our North Sea business.
"This is increasingly important as competition for global investment funds gets stiffer."
"While not on the same scale as our huge Quad 204 and Clair Ridge projects, the Vorlich development provides another exciting addition to our refreshed North Sea portfolio and further demonstrates BP's commitment to the North Sea."
 Scott Robertson, central North Sea area manager at the OGA, said: "We have been actively involved throughout the Vorlich project and is pleased to approve this development.
"The field will make an important contribution to our Maximising Economic Recovery UK (MER UK) priority as a valuable tieback utilising existing infrastructure and by maximising value from the Greater Stella Area hub."
Oil and Gas UK upstream policy director Mike Tholen said: "The Vorlich development gives us a view into the future of the UK continental shelf and news of its FDP approval will further bolster confidence in the region. BP's focus on efficiency, innovation and collaboration confirms its commitment to maximising recovery from the basin.
"The use of existing infrastructure will be increasingly important as industry looks to unlock small pools.  Oil & Gas UK's recent Economic Report showed that these behaviours have the potential to add a generation of productive life to the basin. However, as our report warned, a continued supply chain squeeze could risk industry's ability to go after this prize, and focus must remain on bringing more major projects to delivery."
In April, BP announced its intent to develop Vorlich and Alligin, another project in its subsea tieback programme. Alligin is a two-well development west of Shetland which will be tied back to BP's Glen Lyon floating, production, storage and offloading (FPSO) vessel.
Alligin (BP 50% operator; Shell 50%) is a 20-million-barrel recoverable oil field in the Greater Schiehallion Area, located approximately 140 kilometres west of Shetland.
Recommended for you

Wood bags $350m contract to service BP assets