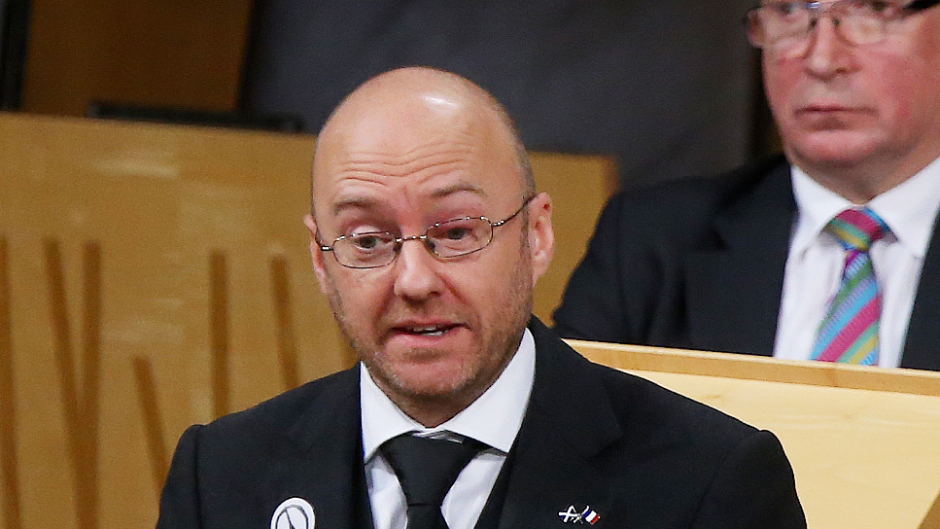 Scotland's reputation as a world leader on climate change is being put at risk by Government support for North Sea oil and gas discoveries, the Scottish Green leader has said.
Patrick Harvie raised the issue at First Minister's Questions after French energy giant Total announced a major gas discovery off the Scottish coast on Monday.
He said: "Scotland's doing well on renewables but this week the Greens were, I think, the only political party not jumping for joy at the discovery of even more fossil fuel reserves.
"When will the Scottish Government understand that if they keep telling Total, BP and the rest of the lethal fossil fuel industry to keep on drilling, Scotland's reputation as a climate change leader will be a sham?"
Total said on Monday that the find, on the Glendronach prospect to the west of Shetland, has the potential to deliver about one trillion cubic feet of recoverable resources.
On Thursday, BP was granted approval by regulators to develop the Vorlich Field in the North Sea, targeting 30 million barrels of oil equivalent.
Nicola Sturgeon told Mr Harvie: "Scotland's reputation as a climate change leader is well-earned and thoroughly justified, actually, and recognised internationally by the United Nations and many others.
"In terms of oil and energy more generally, our energy strategy commits us to some of the most stretching targets anywhere in the world."
The First Minister said renewable power generation has increased 27% in the past year and more than half of electricity demand across Scotland is met by renewables.
She added: "I think it is right that a Green Party continues to push the Government to go further but, once in a while, I think a Green Party would actually want to take some pride in the fact that they are in a country that is recognised internationally as a world leader and it might make a bit of a change, occasionally, for Patrick Harvie to do that."
Recommended for you

Sturgeon calls for 'meaningful steps' at COP 27