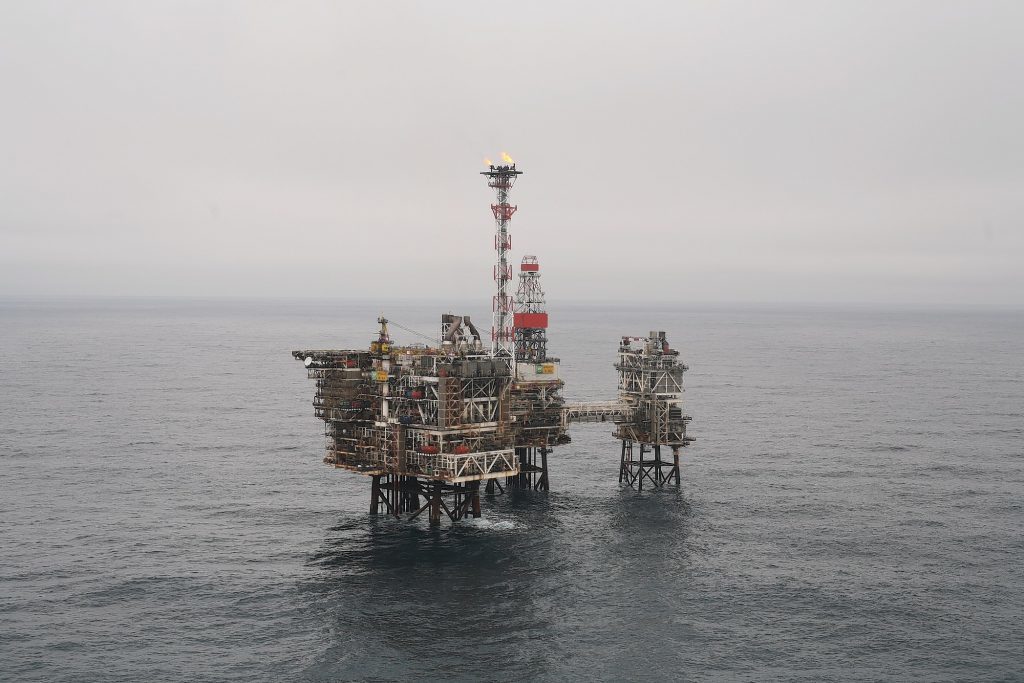 Serica Energy said today that it expects to complete two North Sea acquisitions on November 1.
The UK firm also said it had moved into new offices in the Hill of Rubislaw complex in Aberdeen and had recruited about 15 people. It expects to fill 20-30 positions in the Granite City in total.
Serica has agreed to buy BP's stakes in the Bruce, Keith and Rhum fields, as well as Total's interests in the first two of those assets.
Rhum is 50% owned by the national oil company of Iran, which is the subject of US sanctions.
Serica and BP have been trying to obtain dispensation from the US authorities "to ensure ongoing safe and efficient operations" on Rhum.  
The firms initially expected to complete the deal during the third quarter, but they now hope to get it over the line by early November.
London-listed Serica, whose  gave the update in its first-half results, which showed pre-tax losses of £8.3 million, against profits of £8.6m last year.
Revenues dropped to £3.5m from £16.8m as a pipeline blockage stopped production from the Erskine field for most of the reporting period.
Serica has an 18% interest in Erskine, Chevron has a 50% operated stake, while Chrysaor is on 32%.
A new section of pipeline has been laid to bypass the blockage between the Lomond and Everest platforms.
The two platforms play a part in processing and exporting hydrocarbons produced from Erskine.
Erskine fluids are piped to the Chrysaor-operated Lomond platform, 18 miles away, for processing.
Gas is then delivered via Everest and the CATS pipeline system to a terminal at Teesside.
Serica said production would restart soon.
Chrysaor said it should be up and running this week. 
Serica also used its interim results to announce that final approval of the field development plan for the Columbus field is expected before the end of 2018.
Columbus will be developed as a subsea tie-back to Shell's Shearwater platform.
And Serica said Eni had booked the Ensco 121 rig to drill the Rowallan prospect, a high pressure, high temperature prospect located close to the Erskine and Columbus fields.
Drilling should start in December with Serica fully carried on all costs.
Serica chief executive Mitch Flegg said: "We have made good progress in the first six months of 2018 despite the issues related to the Lomond condensate export pipeline.
"Serica has a solid cash base and is about to enter an exciting period of activity. Production from Erskine is expected to restart shortly, final approval of the Columbus FDP is due before the end of the year and the high-impact, fully-carried Rowallan exploration well will spud in December.
"Most importantly, the BKR transaction is targeted to complete at the start of November. Preparations are almost complete and we have developed the necessary capabilities and processes to assume operatorship of these assets.
"Our new operational headquarters in Aberdeen are ready, our recruiting campaign has been extremely successful and we look forward to welcoming the members of BP staff who will transfer to Serica on completion of the BKR transaction.
"We look forward to becoming operator of the Bruce, Keith and Rhum fields, so that we can take advantage of continued strong gas and oil prices and start to implement our plans to maximise recovery from these assets by prolonging field life.
"We will also continue to use our financial position in order to identify and pursue opportunities to grow our portfolio in the UK North Sea."
Recommended for you

Serica Energy achieves first production from long-awaited Columbus development