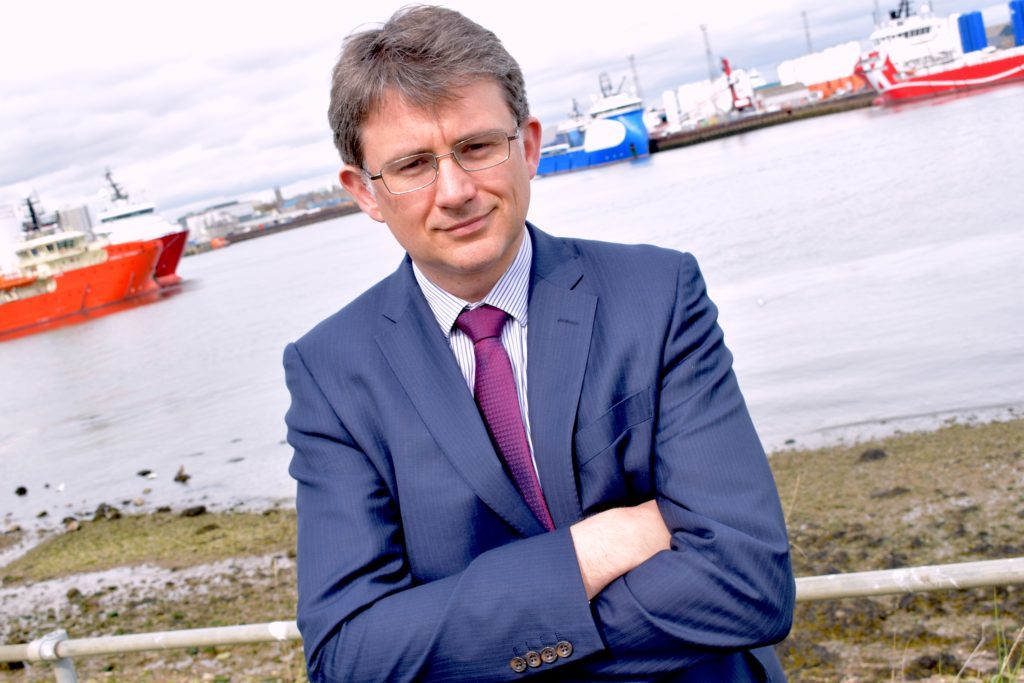 Optimism is growing in Scotland's oil and gas supply chain after several tough years brought about by low crude prices, a top finance adviser has said.
But global geopolitical uncertainty continues to overshadow the sector's resurgence, said Ian Knott, Aberdeen-based director of corporate finance at Grant Thornton UK.
Matt Abraham, Oil and Gas UK's (OGUK's) supply chain director, welcomed Mr Knott's "interesting contribution" and said activity was "undoubtedly" on the rise.
However, Mr Abraham said industry was still "at a crossroads" as it tries to plot its route out of the downturn.
OGUK's economic report for 2018, published last month, showed drilling activity was in the doldrums, with just four explorations wells getting under way in the first eight months of the year.
The report also said service companies continued to experience "challenging market conditions, with low margins and uncertainties around the pipeline of new activity".
It's not all doom and gloom, though.
The UK North Sea has received further boosts from announcements made by oil majors in recent weeks, including Total's discovery of one trillion cubic feet of gas at the Glendronach field, west of Shetland.
Lower production from Iran ahead of the introduction of US sanctions next month, along with fragile supply from Venezuela, Nigeria and Libya, have pushed Brent crude above $80 per barrel for the first time in years.
Mr Knott said "global uncertainties" meant it was more important than ever for the UK to maintain a robust and successful offshore industry to prolong the development of the UK continental shelf.
He said: "Whilst it has become something of a cliche, describing the mood in Aberdeen as one of "cautious optimism" is not necessarily inaccurate.
"We are undoubtedly seeing an overall rise in activity even if this is not consistent across all subsectors.
"The landscape is still shifting, with new players now making bold moves as the larger multi-nationals continue to mull over their long-term strategy in the region.
"Undoubtedly the international political environment could create future challenges that Scotland and the rest of the UK cannot control.
"Competing international political and economic drivers will continue to make future market conditions difficult to predict but if the industry can maintain the discipline and drive for innovation that it has had to adopt over the last few years it should continue on the path to recovery."
Mr Abraham said: "This is an interesting contribution at a time when investors are recognising the competitiveness of the UKCS and its ability to effectively manage costs and deliver operations efficiently.
"More independent operators are entering the basin, introducing some innovative business models, and the recent discoveries and commitments announced by major players – such as Total, BP and Equinor – continue to demonstrate the attractiveness of the North Sea.
"However, as our Economic Report recently highlighted the sector is at a crossroads, with record low drilling activity along with a supply chain squeeze.
"It is a testament to the hard work of industry that it continues to emerge from one of the most difficult downturns in its history.
"The skills and services that exist within the supply chain will be fundamental in efforts to find more efficient and effective ways of working, to ultimately realise Vision 2035."