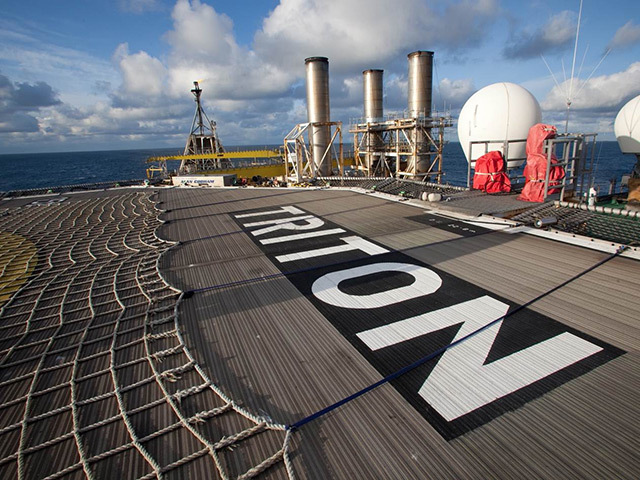 Tailwind Energy's boss has said the North Sea oil firm has "identified" new acquisition targets, but won't take a scattergun approach to growth.
Steve Edwards, Tailwind chief executive, said he is on the hunt for assets which are within two years of reaching first cash flow. The London-headquartered company also targets fields where its team members can "make a difference" with their subsurface expertise.
The firm has been busy making eye-catching announcements in recent weeks. Early last month, it completed a deal to buy Shell and ExxonMobil's stakes in the Triton cluster, giving it about 46% in total.
A few days later it announced the acquisition of EOG Resources' UK business, whose portfolio includes 25% of the Columbus gas field development, due to be tied back to the Shearwater platform, and 100% of the producing Conwy field in the east Irish Sea.
Tailwind has also awarded Petrofac a five-year contract to provide well operator services for the Gannet E, Belinda and Evelyn licence areas in the central North Sea.
The Belinda and Evelyn discoveries could be tied back to Triton, as could a redeveloped Gannet E field.
Mr Edwards, a trained geologist, said: "We've made quite a deliberate move into certain assets and we're going to continue on that path.
"There are other assets we aspire to, but we have to run the ones we've already got and make good on the potential of those assets.
"Sometimes buyers and sellers will find each other naturally in terms of profile and what both parties are trying to achieve
"That often extends beyond the size of the cheque. We want to move into assets where we can make a difference."
Tailwind has seven full-time employees and can call on a large network of contractors.
The integration of EOG's UK wing will add another four full-time employees and more contractors, giving it a total headcount of around 50 on completion.
Mr Edwards, whose former employers include Schlumberger and Nexen, said partners Dana Petroleum and Endeavour would be looking forward to fresh investment coming into the Triton field.
He said: "With Triton we're looking to keep the production profile stable, if not increase it the next few years.
"At Conwy, there is some extra subsea work that can be done. Maybe another well could be drilled."
Tailwind benefits from a "touch tight" relationship with its investment and commercial partner, private commodities and energy group Mercuria.
Mercuria also provides marketing and risk management services for Tailwind.
Mr Edwards said getting those services from one supplier means Tailwind can "get on" and unlock the potential of assets which have been held back by a lack of investment.
He said Tailwind does not see itself as a competitor to the likes of Chrysaor and Verus Petroleum, both backed by private equity, or more traditional mid-cap players.
He said Tailwind was "born with MER (Maximising Economic Recovery) in mind" and would try to capitalise on the Oil and Gas Authority's push to make sure assets are in the right hands.
In the medium term, Tailwind hopes to have a steady production profile in the range of 20-40,000 barrels of oil per day, while also retaining a pipeline of projects in which it can keep investing.