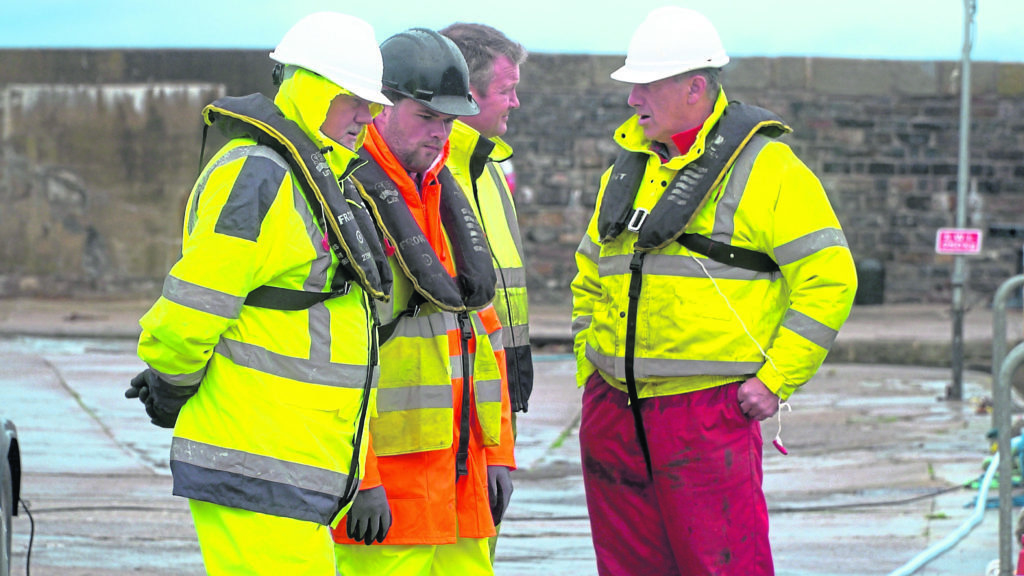 North-east businessman Mike Wilson has launched a new subsea technology venture just seven months after selling his last one for about £50 million.
Mr Wilson holds a majority stake in the new business, Aberdeenshire-based Ecosse IP (EIP), alongside other private investors aiming to "transform" the subsea industry.
They have together invested an initial £2 million in their plans to improve efficiency in subsea construction and decommissioning debris clearance by 25-30% and 35-40% respectively.
The six-strong management team is led by managing director Dorothy Burke, who founded and substantially grew Scottish firm Upstream Systems before going on to other roles.
These included spells as interim operations director at the Aberdeen-based Industry Technology Facilitator and chief executive of Granite City company En-ergise Associates.
EIP's start-up team is expected to double in size next year and reach 40 people by 2021.
The company's facilities at Brathens Eco Business Park, near Banchory, include a research and development workshop and a yard for technology trials.
Targeting global oil and gas operators and their supply chain, the firm has already launched its first product – Ambient Lifter – for subsea lifting projects.
Mr Wilson said: "We understand the pressures the industry is facing and the need to be forward-thinking, while managing costs.
"Customers need to find new ways of subsea working which reduce cost and minimise risk.
"EIP is committed to finding new alternatives that can really help transform the industry."
Ms Burke added: "Our unique combination of patented, proven technology, market-leading expertise and an experienced team will help us build a global presence in subsea innovation and technology leadership".
The sale of Ecosse Subsea Systems (ESS), in which Mr Wilson had an 86% stake, was announced in March.
US-based subsea engineering firm Oceaneering said its Scottish acquisition gave it "the opportunity to expand our service line capabilities and grow our market position within the offshore renewable-energy market, and provide our customers with proven tools".
ESS was established by Mr Wilson in 1996 in Aberdeen but later moved to Brathens, partly to give it more room for expansion but also to provide it with easier access to subsea industry clients based in Westhill.
The firm's final set of accounts before the takeover showed a large jump in profits to £6.3million, from £704,650 a year earlier, during the 12 months to March 31 2017 as turnover more than doubled to £27.7million.