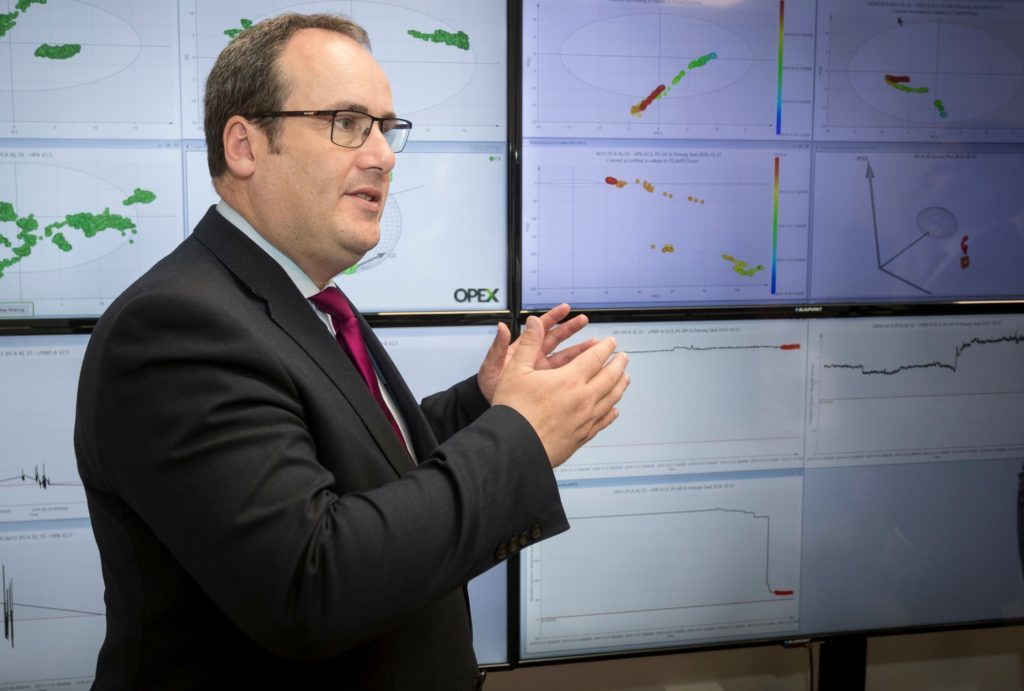 The Scottish Government Energy Minister has visited Aberdeen to meet companies in the oil and gas supply chain to discuss the sector's opportunities and challenges.
During his time in the city, Paul Wheelhouse visited Opex Group to discuss how the Scottish Government can support the industry to unlock value through data analytics and digital technologies.
Mr Wheelhouse said: "I was particularly impressed with how Opex has pioneered new ways to help the industry extract more value from existing data with measurable, tangible results. If we are to deliver the benefits of digital transformation across the industry, we need companies like Opex.
"In my view, innovation remains crucial to the oil and gas sector for maximising economic recovery."