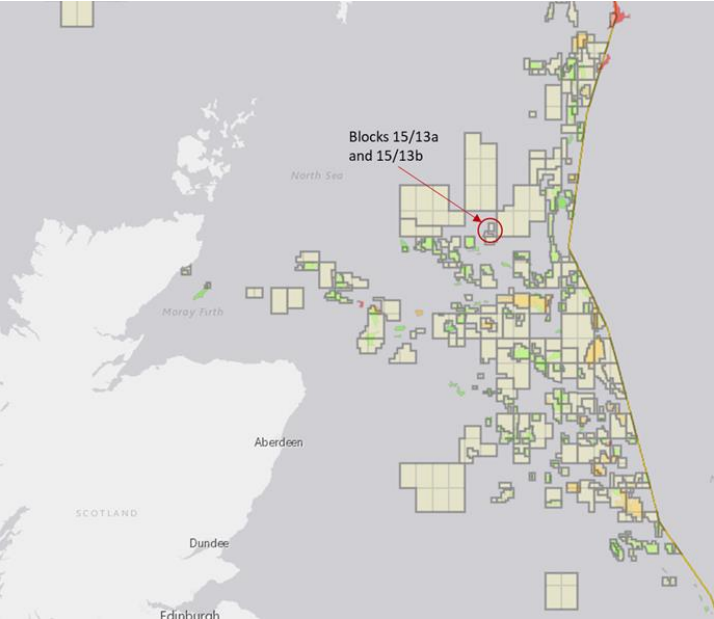 Indian firm Aban Offshore has agreed a quick-fire sale of 50% of two North Sea blocks it is in the process of acquiring.
Chennai-based Aban Offshore has struck a deal to buy 100% of blocks 15/13a and 15/13b for £57 million.
Iran's national oil company is the current owner of the two blocks, according to the Oil and Gas Authority (OGA).
Aban's stakes will be held by Caldera Petroleum, a London-registered company which was incorporated just last week.
Caldera is a wholly-owned subsidiary of Aban Singapore, whose parent company is Aban Offshore.
Reji Abraham, who was on the 2009 Forbes list of the world's wealthiest people, is Aban Offshore's managing director.
The firm's deal with Iranian Oil Company (UK) is subject to OGA consent, but Aban has already found a buyer for 50% of the two assets.
Malaysian business Hibiscus Petroleum will pay £28.5m for 50% of the two blocks, which are contained within licence P198, 155 miles north-east of Aberdeen, and are thought to contain 60 million barrels of oil.
Hibiscus Petroleum expects its acquisition to go through by October 16.
Its wholly-owned subsidiary, Anasuria Hibiscus UK (AHUK), will take over as operator of the assets.
Recommended for you

Interview: Anasuria on 'exciting' first year as North Sea duty holder