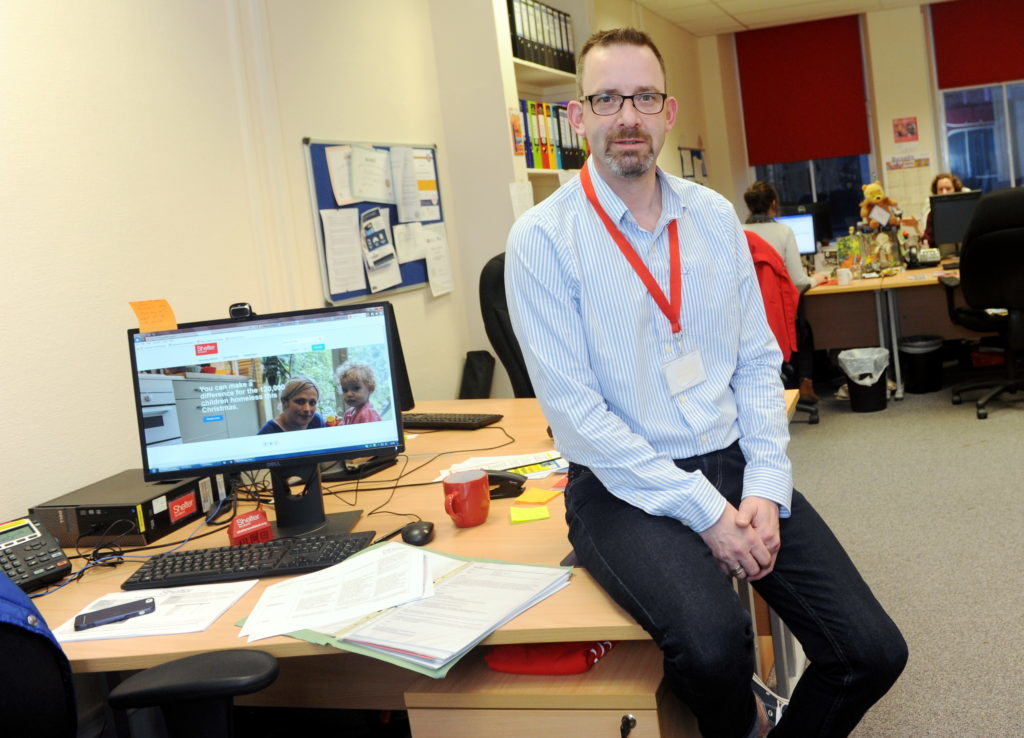 The Granite City is seeing "more and more cases" of former oil and gas workers reporting money woes, a homeless charity boss has said.
Mark Thomson, Aberdeen hub manager for Shelter Scotland, last night stressed a growing number of those affected by the oil downturn are only now coming forward for financial advice.
He said former energy workers have experienced a delay in circumstances unlike other industries, such as service and retail sectors.
Mr Thomson said: "We're seeing more and more of these cases coming through. What we saw in the engineering sector and those working offshore was that because nobody knew what was happening with the downturn. They tended to stay in their properties and rely on their savings while out of work, in the hope that they would gain employment elsewhere in the industry.
"It's when people have been coming to the end of that tranche of savings that they've started to get into difficulties and started to come in and ask for advice and support."
Mr Thomson also expressed his concern about the number of people who are yet to come forward through hesitancy or shame.
He said: "One of the things we've seen over the last two years is a reluctance for people who've worked in the industry – certainly in the higher paid elements of the industry – to come forward because they think it means failure.
"The earlier advice is sought, the more manageable issues are to deal with. No one should feel embarrassed about coming forward and seeking that advice."
Mr Thomson claims mortgages and rent arrears are increasingly becoming a feature, adding that Shelter Scotland is "definitely" having to "negotiate with creditors on a more regular basis".
He said: "For a lot of the public they're only two pay checks away from finding themselves in difficulty, early intervention is the key."