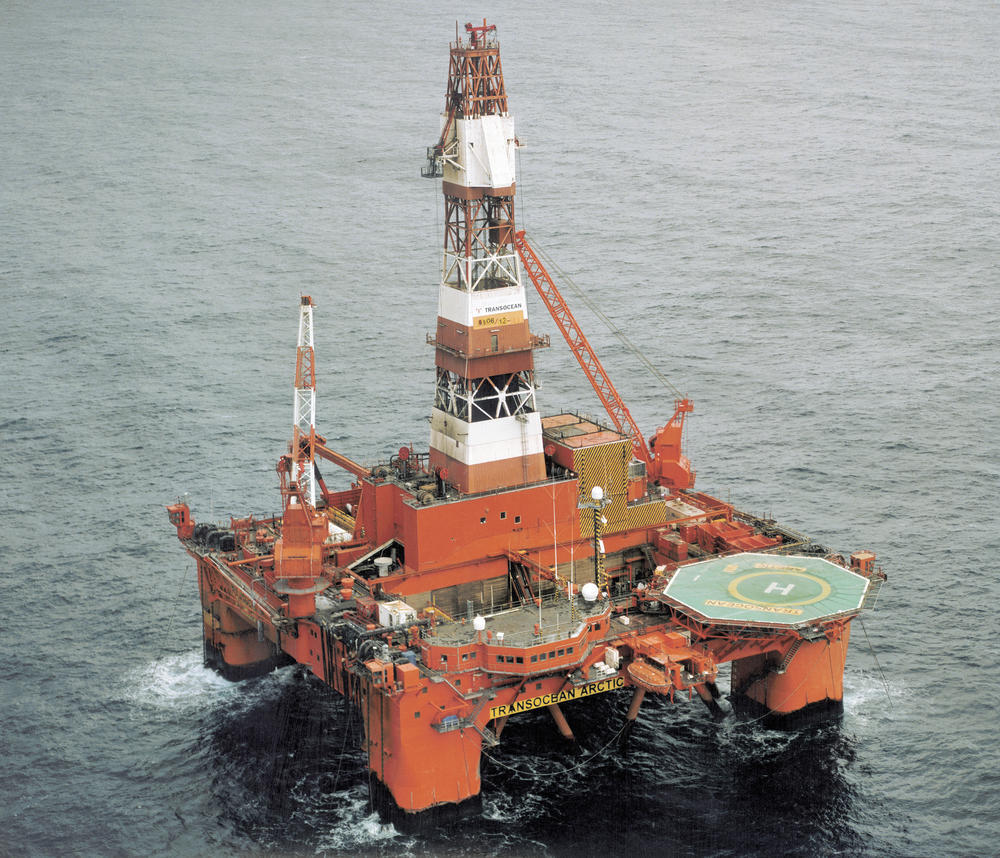 Norwegian explorer Wellesley Petroleum said today that its latest exploration campaign had cracked an "awkward puzzle" in the North Sea.
Wellesley, backed by private equity firm Blue Water Energy (BWE), said the Grosbeak discovery could produce up to 115 million barrels of oil.
The well was discovered in 2009, but two subsequent appraisal wells in 2011 failed to answer "key geological questions", leaving the hydrocarbons "stranded".
Wellesley, founded in 2015, said its investment in large volumes of "broadband seismic data" in the area had paid off.
It showed Grosbeak was potentially larger and more predictable than previously thought, which justified a focused exploration campaign.
In fewer than four months, five boreholes were drilled and data was gathered to prove Grosbeak's commercial potential.
Wellesley, which took over as sole operator of the site in 2017, will now move onto development planning on Grosbeak, located 20 miles from the Troll C platform in the Norwegian North Sea.
Chief executive Chris Elliott said his team had excelled itself on Grosbeak, which was thought to be almost impossible to produce from until Wellesley intervened.
Mr Elliott said: "Oil exploration is not something you can turn on and off, and we put in a lot of resource at a time when it was being neglected.
"Our pre-investment in data, willingness to come up with creative commercial solutions and our drilling capabilities mean that Wellesley is now in a strong position with a number of options on the horizon along with Grosbeak."
He said Grosbeak was in the "zone of uncertainty" in terms of development options.
The well is close to existing infrastructure, which could make it a tie-back option, but the find may also be big enough to justify a standalone development.
Wellesley will weigh up its options over the coming year.
Graeme Sword, founding partners at BWE, said Grosbeak "took skill to piece together".
He said: "Wellesley is a new operator, but its drilling performance in terms of time and efficiency has been fantastic.
"The company has proven to be a best-in-class operator of exploration wells."
A brief history of Grosbeak
2006-2008 Current Wellesley staff work the area as operators of Licence Pl378 while employed by Revus Energy
2009 Wintershall ASA acquires Revus and drills the Grosbeak Discovery well 35/12-2
2011 Wintershall drills two appraisal wells on Grosbeak. Results are disappointing,
2016-2017. Wellesley develops a new subsurface concept for Grosbeak, assumes operatorship of the Grosbeak Structure through four commercial transactions and a licence round application.
Wellesley embarks on a drilling campaign in the Grosbeak area. The first target, Kallåsen is a minor oil discovery. A sidetrack well was drilled to appraise the discovery and was found to be dry. The second well, targeting the Serin prospect is dry. The following well on Grosbeak West proved a pre-drill subsurface model for Grosbeak and a successful sidetrack additionally added gas resources at the Upper Jurassic level.
Recommended for you

Can oil ever be green? Norway turns to wind-powered drilling