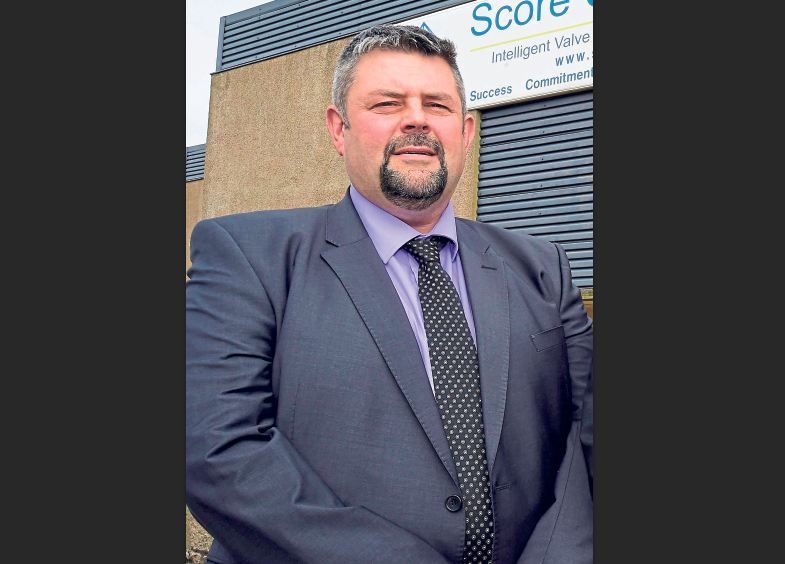 Success on the continent for one of the north-east's biggest employers could lead to the creation of a number of new jobs in Peterhead.
Score Group unveiled an ambitious five-year expansion plan back in 2014 and now intends to push ahead with the latest phase.
That could see a new warehouse built on the offshore services firm's 113-hectare site at Wellbank on the outskirts of Peterhead.
It is already home to five other buildings and provides a base for the firm's energy, training, Europe, subsea and wellhead, marine and diagnostics
subsidiaries.
Score Group's managing director, Conrad Ritchie, said the expansion is needed by the company as it continues to build on business links with the continent.
He believes that if the latest development gets planning permission it will provide new jobs and have a "positive effect" on the employment prospects of people living in the
Buchan area.
Mr Ritchie said: "This development is for warehousing to meet the needs of our core business.
"This is required due to the growth of contact business within our European companies.
"Going forward there will be a positive effect on local employment as a result."
Score was formed in 1982 to provide repair services to the offshore industry. It is now a major supplier to the sector, employing about 1,000 people in the north-east.
The new development would be used for manufacturing, repair and storage and is part of a five-year expansion plan at Wellbank that was unveiled by Score's late chairman Charles Ritchie in 2014.
At the time, he said its success was dependent on a number of factors, explaining: "All it needs for this to happen is for the price of crude oil to remain above $60 a barrel for the foreseeable future, for local inflation not to exceed 2% annually and for the people and politicians in the local area to support our activities."
Recommended for you

Covid outbreak at Score Group leads to 33 employees self-isolating