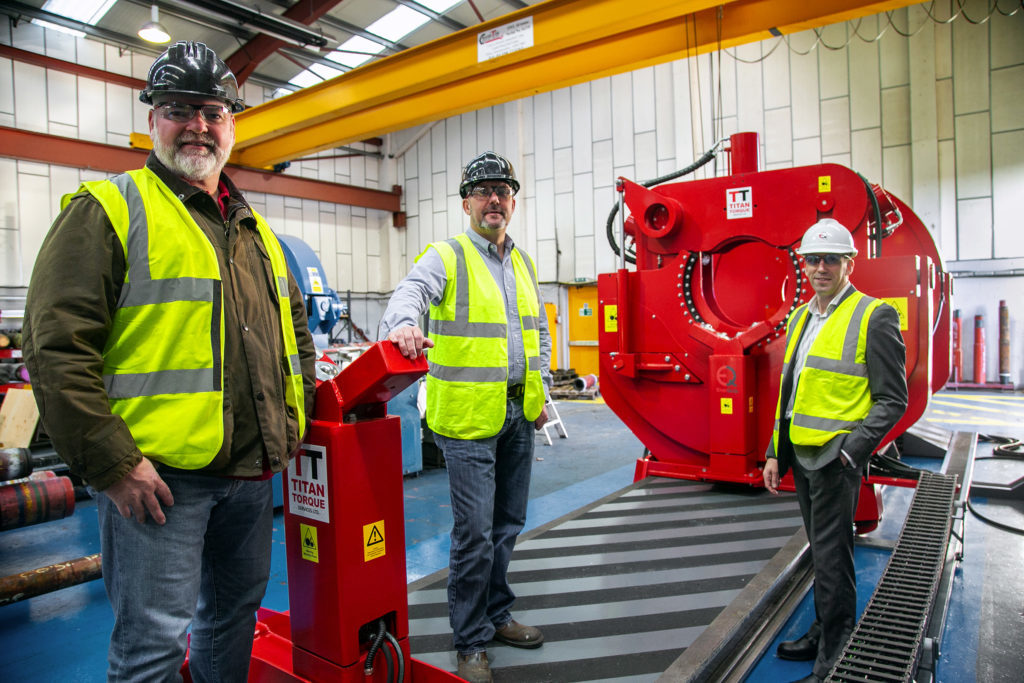 Aberdeen-based Titan Torque has spent a "substantial six-figure sum" on what's thought to be Europe's largest torque machine.
The equipment, produced by fellow north-east firm EnerQuip, will be used for the creation and dismantling of offshore drilling tools.
Titan said the investment will double its capacity to support North Sea operators and large service companies.
It added that it signalled "long-term confidence" in the industry.
Titan currently employs 15 staff and plans to add at least two more technicians to its team this year.
The firm is also planning to launch a service in Algeria by the end of the year to support customers' operations in West Africa.
Titan director Bruce Jepp said: "The introduction of the new unit to our operations reflects our optimism about the strength and resilience of the market over the coming years.
"It significantly broadens our service offering.
"With the increased torque and maximum outer diameter (OD) available, we are now able to manage operations that were previously beyond our capabilities.
"From a business perspective, it positions us to capitalise on new opportunities with existing and prospective customers."
EnerQuip, which was founded in 2015, is a global provider of torque machines, with more than £5.6million worth of contracts awarded so far this year in the United States, Europe, the Middle East and Asia Pacific.
Business development manager Barry Marshall said: "This machine highlights the capability of our skilled engineers and the reliability of our equipment. We've established a long-standing relationship with Titan Torque and this delivery is the culmination of our dedication to supporting their torque machine fleet over a number of years.
"We're proud to be working with them on their operations as market demand grows."
Recommended for you

Tried, tested, tailored, trusted – the EnerQuip way