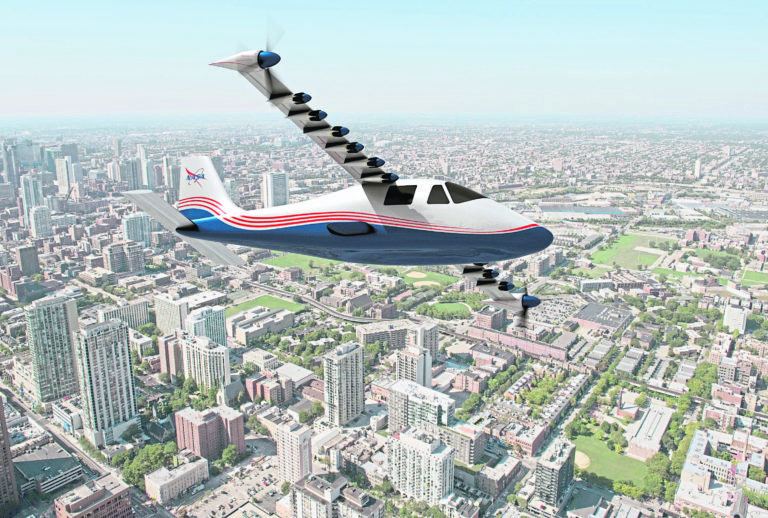 The boss of the company working with airline Loganair to launch the world's first electric-powered commercial air services in Orkney has said the project will cost around £10million to get off the ground.
Paul Hutton, chief executive of Cranfield Aerospace Solutions (CAeS), is confident they can win the industry race to introduce the technology, which could then be sold around the globe from Scotland.
As the P&J revealed yesterday, Loganair plans to adapt the eight-seater propeller-driven aircraft it uses on services from Kirkwall to six of Orkney's small islands to fly on electric power rather than conventional fuel. Chief executive Jonathan Hinkles said the Paisley-based regional airline could beat others in the world-wide race to convert to cleaner, more efficient propulsion by making the switch by 2021.
Mr Hutton said that CAeS is currently bidding for Government funding to support the research and development project and, if successful, could achieve the three-year timescale.
He confirmed that Loganair's plans would see the Britten Norman Islander aircraft it uses on the island-hopping service modified to be fully electrically-powered rather than using any form of hybrid system. The technology and modifications to the planes would cost in the region of £10m, he added.
Bedford-based CAeS, which holds European Aviation Safety Agency (EASA) approval, has worked in the field of aircraft modification for a number of years.
Mr Hutton said: "Last year we started looking at new propulsion systems. Battery technology is key to that.
"The Britten Norman Islander aircraft is perfect and if it's being used on short duration flights this is achievable. The 2021 target is doable if we start the work immediately.
"We expect that if we achieve that date it would be the first commercial air service in the world to use that technology. That would be fantastic and could lead to Scotland exporting the technology around the world. Norway and other countries are very interested in this."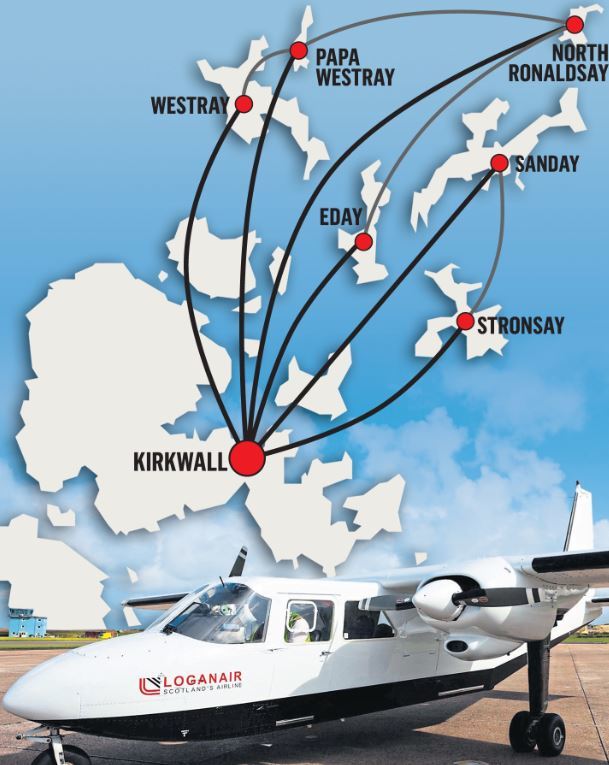 Loganair operates the inter-island flights, serving Eday, Stronsay, Sanday, North Ronaldsay, Westray and Papa Westray on behalf of Orkney Islands Council (OIC).
Council leader, James Stockan, said: "This is a community with a strong track record when it comes to innovation and I am pleased that this pioneering project looks set to be developed in Orkney.
"Our inter-island air service provides a lifeline for our more remote communities and is subsidised by the council. We are keen to see if this project could significantly reduce the amount of expensive aviation fuel required to run the service – and, most importantly, if this can be done safely. That will always be our paramount consideration."
He added: "We are already supporting innovative projects involving hydrogen produced locally using wind and tidal energy – including the development of the world's first sea-going car and passenger ferry fuelled by hydrogen. It would be a remarkable achievement if the first electric-powered commercial aircraft operated here as well."