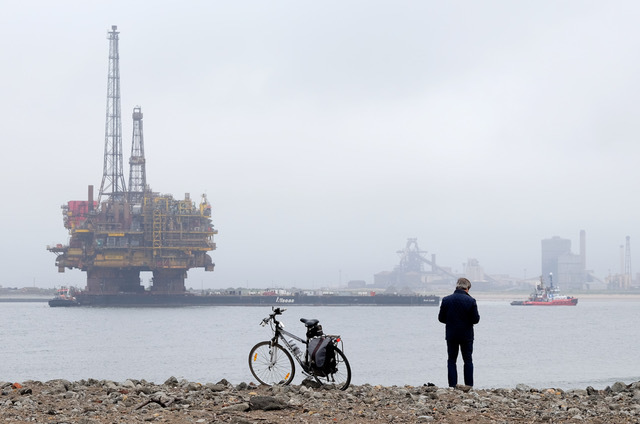 The Chancellor has issued a call for evidence on plans to make Scotland a global decommissioning hub, but has been warned the UK must act quickly.
Delivering his Budget, Philip Hammond announced the plan to work with the Oil and Gas Authority (OGA) to strengthen Scotland and the UK's position for removing infrastructure offshore.
ALSO READ:
–North Sea tax regime to be maintained, confirms Chancellor
–OBR pushes up North Sea revenue prediction by £1.2bn
Mr Hammond said: "To continue to support Scotland's oil and gas industry, we will maintain headline tax rates at their current level and launch a call for evidence on our plan to make Scotland a global hub for decommissioning."
The measure comes as trade body Oil and Gas UK recently announced that 11 decommissioning projects have been announced by companies this year, more than the last three years combined.
Industry has welcomed the announcement from Mr Hammond, however it has come with a warning to move quickly as other countries are already working to secure decommissioning work.
Martin Findlay, senior partner at accountancy firm KPMG in Aberdeen, said: "The Chancellor's announcement of a desire to make Scotland a global hub for oilfield decommissioning is welcome.
"However, the call for evidence that was trailed in the Budget needs to be a quick one.
"Although oilfield decommissioning may be slower than would be the case had oil prices remained low, other countries are already moving to secure their share of the spoils of decommissioning work.
"The UK needs to move quickly and target appropriate investment and industry assistance appropriately."
Decommissioning activity is expected to grow in the coming years, with the OGA predicting decommissioning costs of £59.7billion for the North Sea – an estimate it wants to reduce by 35%.
A spokeswoman for consultancy Wood Mackenzie said: "Establishing Scotland as a global hub for decommissioning is both aspirational and appropriate.
"The scale, scope and prize has been discussed for years. How to make a business case and execute this is the challenge. Let's see what the "call for evidence" brings to the table.
"The prize is big – we forecast over US$30 billion spend on decommissioning in the next five years."
Deidre Michie, chief executive of Oil and Gas UK, said: "As decommissioning activity is predicted to grow, the UK supply chain has a major opportunity to develop world-class decommissioning capabilities.
"We look forward to informing this exercise with our expertise and ensuring that we can maximise opportunities in decommissioning while continuing our focus on maximising economic recovery."
Recommended for you

Interview: UK energy minister reaffirms oil and gas support ahead of COP26