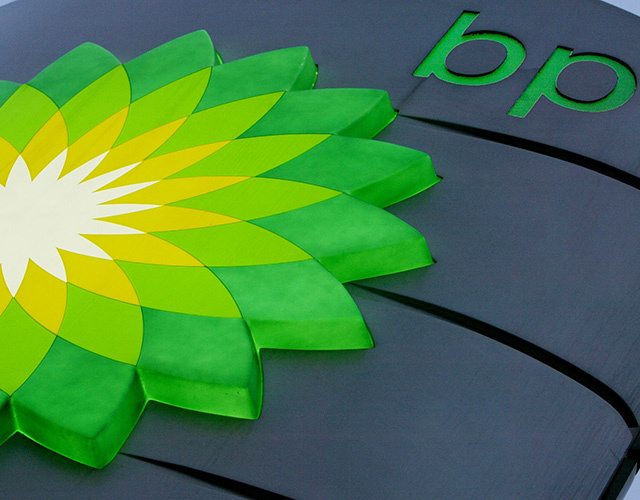 UK energy major BP said its "strong operating performance" had helped it lift pre-tax profits by more than 80% in the third quarter of 2018.
BP said it had achieved very good reliability, with the highest quarterly refining availability for 15 years and operated upstream plant reliability of 95%.
Oil and gas production hit 3.6 million barrels of oil equivalent (boe) per day in the third quarter, up 2.5% year-on-year.
Underlying production, which strips out Rosneft's input and is adjusted for portfolio changes, was 6.8% higher than a year earlier, driven by the ramp-up of new projects. 
The Brent crude price averaged $75 per barrel during the quarter, compared to $52 a year ago.
Five major upstream projects have been delivered so far this year, including The Thunder Horse Northwest expansion in the Gulf of Mexico and Western Flank B in Australia started up in October, both ahead of schedule.
Shah Deniz 2 in Azerbaijan, Taas-Yuryakh expansion in Russia, and Atoll in Egypt, started up during the first half of the year.
Total revenues and other income rose by a third to £63 billion, while pre-tax profits jumped 84% to £4.2bn.
Underlying replacement cost profit for the third quarter of 2018 was £2.9bn, more than double a year earlier and the highest quarterly result in more than five years.
Full-year capital expenditure is expected to total £11.7bn.
BP's oil price breakeven should be $50 per barrel for 2018, reducing to $35-40 by 2021.
Net debt £30.7bn at the end of September, compared with £31.2bn a year ago.
The company expects to complete its £8bn acquisition of BHP Billiton's onshore oil and gas business in the US tomorrow.
BP said the deal, first announced in July, would add production of 190,000 boe per day to its portfolio and generate savings of more than £265 million a year.
Other highlights for the quarter include EnQuest's announcement that it would exercise of its option to acquire the remaining 75% of BP's stake in the Magnus field and associated infrastructure.
EnQuest bought 25% of Magnus in December 2017.
BP also completed the acquisition of Chargemaster, the UK's largest electric vehicle charging company.
First oil from the 640 million barrel Clair Ridge project west of Shetland is anticipated before the end of this year.
BP intends to complete the purchase of a 16.5% stake in the Clair Field from ConocoPhillips later this year. The transaction will take BP's total equity in the field to 45.1%.
And the company recently received approval from the Oil and Gas Authority to develop the Alligin and Vorlich fields in the UK North Sea.
The sale of BP's stakes in the Bruce, Keith and Rhum fields is expected to go through at the end of November.
A dividend of 10.25 cents (8.2p) a share was declared for the third quarter, 2.5% higher than a year earlier.
The firm repurchased 48 million ordinary shares at a cost of £265m in the first nine months of 2018.
BP shares were up 4.02% to £5.66 in early trading in London in early trading.
Gulf of Mexico oil spill payments in the quarter were £390m.
Chief executive Bob Dudley said: "Our focus on safe and reliable operations and delivering our strategy is driving strong earnings and growing cash flow.
"Operations are running well across BP and we're bringing new, higher-margin barrels into production faster through efficient project execution.
"We have made very good progress with our acquisition from BHP and expect to complete the transaction tomorrow.
"This will transform our position in the US Lower 48 and we expect it to create significant value for BP.
"This progress all underpins our commitment to growing distributions for our shareholders."
Brian Gilvary, chief financial officer, said: "This quarter's underlying result was significantly higher than the second quarter in a very similar price environment.
"Since we announced the BHP transaction, oil prices have firmed to levels significantly above the acquisition assumptions.
"While oil prices remain at these levels, we expect to finance the transaction fully using cash.
"In this event, the $5-6 billion divestment programme linked to the transaction will be used to reduce debt.
"We will also continue our share buyback programme to offset dilution from the scrip dividend."
David Barclay, head of office at Brewin Dolphin Aberdeen, said: "A lot has changed in a year for BP, which has been buoyed by a rising oil price, cost cutting, and asset performance.
"The company has reported solid operating cashflow of $6.6bn for Q3, along with its highest quarterly underlying replacement cost profit for more than five years at $3.8bn.
"BP's Upstream and Rosneft interests are performing well and it will add BHP Billiton's shale gas assets to its portfolio, which could be a real turning point for the business following the Gulf of Mexico spill more than eight years ago.
"The share price is up around 7% on last year and management has increased the dividend for the quarter by 2.5% – but much will depend on the direction of the oil price, which has lost some ground in recent weeks and could determine how the $10.5bn deal with BHP is funded."
Biraj Borkhataria, analyst at RBC Europe, said: "2017 was a transition year for BP, with a number of major projects in final execution stages and still a significant Macondo burden.
"We look to 2018 for continued earnings momentum both in the upstream and downstream, and more importantly we expect cash conversion to improve this year."
Recommended for you
X

Stable tax measures are welcomed by oil industry