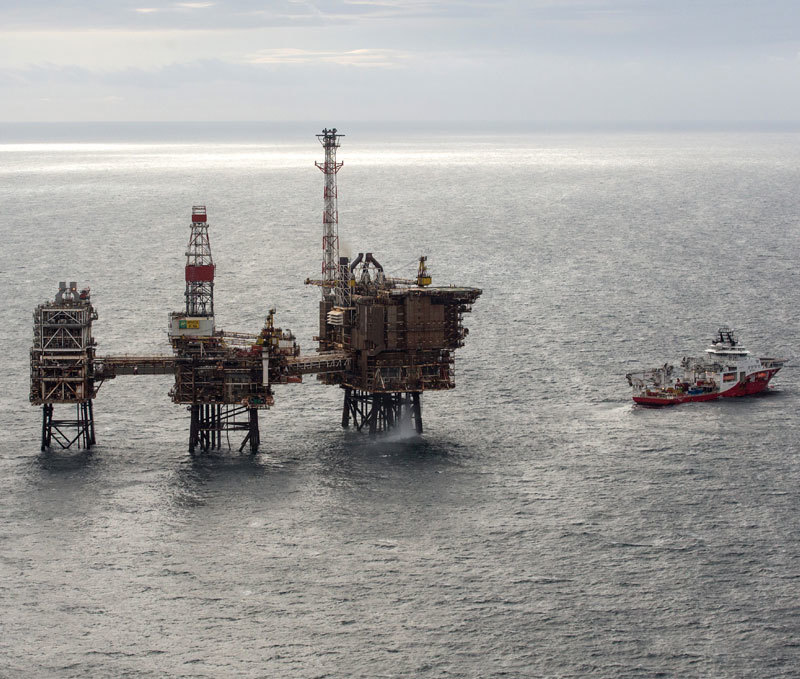 Oil firm Serica Energy took another step towards completing a series of UK North Sea acquisitions today.
The London-headquartered company said it had satisfied the conditions needed to obtain a sanctions waiver for the Rhum field from the US.
Serica, which has a base in Aberdeen, has also struck a deal with BHP Billiton to acquire further stakes in the Bruce and Keith fields.
Rhum is 50% owned by the national oil company of Iran, a country hit by the reinstatement of sanctions by US President Donald Trump's administration.
Attempts to obtain a waiver were holding up Serica's purchase of BP's stakes in Bruce, Keith and Rhum as part of a deal originally announced in 2017.
Serica's acquisition of Total's interests in Bruce and Keith also hinges on the BP transaction going through.
Serica received a boost last month when Washington granted the firm a conditional licence removing restrictions on production from Rhum.
The conditions had to be fulfilled by November 4 and Serica has met that deadline.
The Iranian Oil Company's share of the proceeds from Rhum production will be held in escrow while US sanctions are in force, and the Iranian firm will have no say in the running of the asset.
It means third parties can continue to provide services unhindered and production from Rhum can keep going uninterrupted.
Iranian Oil Company UK's 50% stake in Rhum is its only remaining North Sea i nterest after it sold its equity in two blocks to Aban Offshore.
Serica's deal with BHP, announced today and worth an initial cash consideration of £1 million, will give the company a further 16% interest in Bruce and 31.83% of Keith.
Serica expects to complete the transactions with BP, Total and BHP on November 30.
At that point, Serica will hold 50% of Rhum, 94.25% of Bruce and 91.67% of Keith and will become operator of the fields.
 Serica chief executive Mitch Flegg said: "Completion of the arrangements required under the US Office of Foreign Assets Control License is an important step in the efforts which all interested parties have been making to ensure that the contribution these fields make to UK energy supply is safeguarded and the value of the reserves assured.
"I wish to take this opportunity to thank all parties for their support.
"Serica looks forward now to completing the transactions with BP, Total and BHP and to working with suppliers and service companies to develop these reserves to their full potential."
Recommended for you

Serica Energy adds North Sea heavy hitter to board