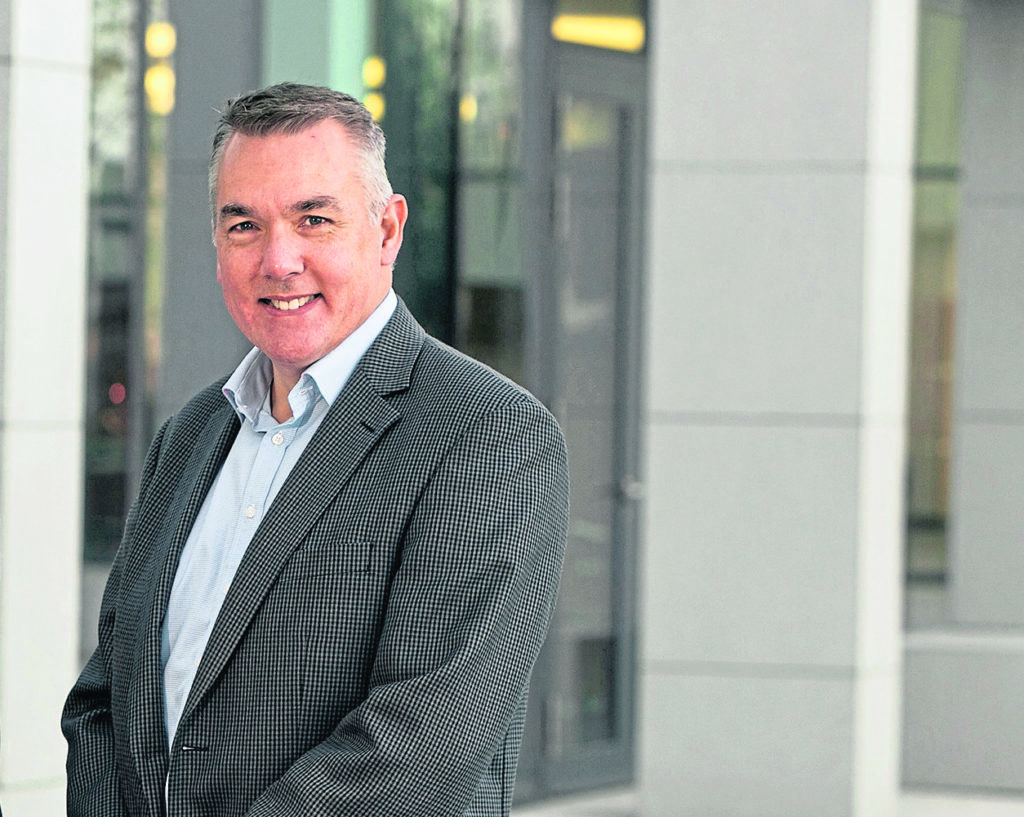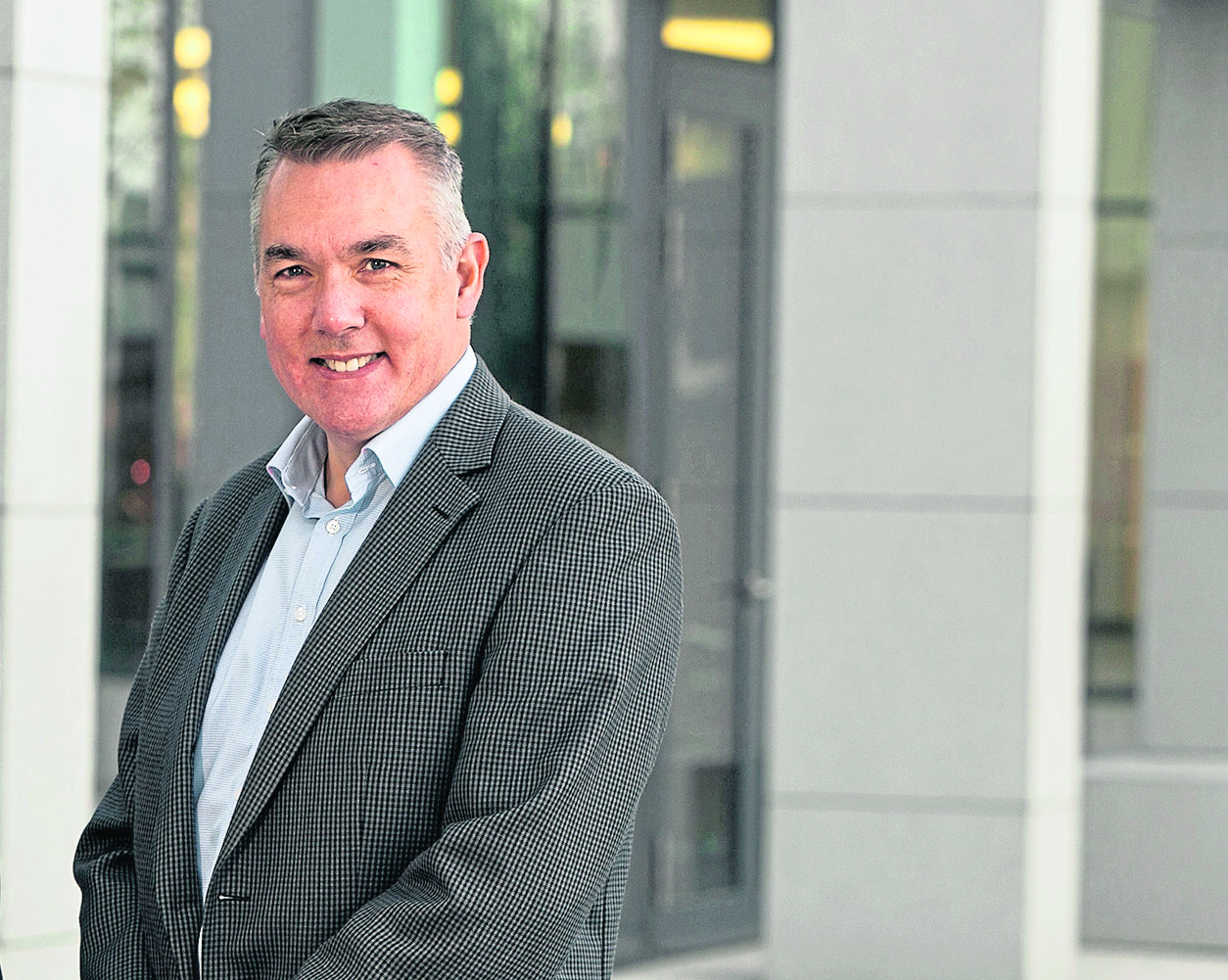 The UK is now "on the road" with decommissioning, and as such costs are slowly but surely becoming more certain, according to the new chief executive of Decom North Sea.
John Warrender was appointed to head up the membership organisation in August, having spent 30 years in the oil and gas sector.
He feels there has been a "surprising" amount of work already done in terms of reducing costs.
He said: "Before we really got into decommissioning in a big way in the North Sea, there was a great deal of uncertainty around cost estimation, technological solutions and operators' ability to generate consistent predictable business plans that incorporated decommissioning campaigns.
"Now we're on the road and we're starting to do decommissioning for real. I think we're seeing a surprising amount of continuous learning in the execution.
"The place that this is really obvious is in well abandonment, which makes up around half of the total decommissioning bill.
"As campaigns get executed, there is learning along the way and I think there is good knowledge sharing across the community."
Mr Warrender spent a large part of his career with operator ConocoPhillips, latterly as general manager for its UK upstream business, and later worked as managing director of Sinopec's UK subsidiary Addax Petroleum.
He takes up the new role as Decom North Sea chief as operators and the supply chain work towards the shared goal of cutting costs by 35%, to £39 billion or less.
At the last Decom Offshore conference in May, just before Mr Warrender's appointment, the Oil and Gas Authority's head of decommissioning, Nils Cohrs, said many operators remain "very uncertain" on their estimates for shutting down infrastructure.
With lots of experience working from the operator's perspective, Mr Warrender said he is well aware of the challenges in this space.
He said: "The difficulty is, particularly in a volatile environment when it comes to commodity prices, for the operator to generate predictable long-term business plans which incorporate decommissioning in a predictable way and for the supply chain to present cost-efficient solutions to E&P operators while still being able to generate profitability.
"That's the environment we live in, so delivering on the 35% is challenged by that prevailing environment.
"What I am seeing on the positive side is that we are making pretty significant progress in areas which are conducive to delivering the cost target."
To counter the uncertainty, operators are becoming "more considered" in their approach to long-term campaigns, according to Mr Warrender.
As the volatile oil price has risen in recent months, it encourages a potential deferral of decommissioning work.
However, operators are aware that "cannot go on forever" according to the new CEO, and over-deferral could lead to extra costs in the long run.
He said: "Right now, the oil price is fluctuating positively which is allowing the consideration of deferral of decommissioning campaigns and extension of field life, but that cannot go on forever.
"I certainly sense that the operators are starting to have to become more considered in these long-term campaigns.
"So it's not just about deferral based on the revenue benefit of extending field life – it's about introducing predictable campaigns with predictable funding into their business plans.
"I think those are becoming more prevalent in the way the operators are behaving.
"The threat about not doing that is we eventually defer to the point that the over-deferred assets become too costly to maintain and all of a sudden the operators are having to play catch-up – and that's not where they want to be."
Mr Warrender said the operating community wants to create a "steady level" of decommissioning work going forward.
However, up to a point, delays in fields being shut down may be inevitable.
The Oil and Gas Authority has put in place its MER UK strategy to maximise recovery from existing North Sea assets.
Meanwhile the basin has recently seen a range of deals putting old assets into the hands of newer operators to extend their life, with Shell's deal with Chrysaor and BP's agreement with Serica for the Bruce, Keith and Rhum assets being notable examples.
Mr Warrender said this changing of asset ownership is good for the sector, but even these smaller players need to keep their eye on decommissioning costs.
He said: "I think the asset transfer is probably good for the industry because while the original owners of these assets were in sales mode they potentially were not incorporating decommissioning as effectively into their long-term plans.
"For the new owners of these assets, satisfying MER and extracting the maximum production benefit is clearly highly important.
"However, they also have to recognise there is a full transfer or at least a partial transfer of decommissioning liability to them, and to maintain credibility they have to be incorporating sensible decommissioning planning into their future."
Recent headlines have highlighted the controversy over where onshore decommissioning will go, and potential missed opportunities for others.
The Scottish Government has chosen Dales Voe in Sheltand as its preferred site for an ultra-deep-water port in Scotland to handle onshore work.
Mr Warrender was quick to point out that the big prize for decommissioning will be offshore – comprising around 95% of the work – though any boost to the country's capabilities is positive.
He added: "Notwithstanding the fundamental aspect that onshore disposal and recycling comprises a small proportion of the total UK decommissioning bill, Scottish and UK reception ports are a highly visible component, and understandably they are attracting a lot of advocacy.
"Scotland's ports are ideally located for future business and many already support decommissioning, but capacity constraints exist.
"I take the view that prudently developing our onshore capacity and competitiveness, including deep-water capability, is a highly relevant part of the overall decommissioning supply chain, with potential legacy benefits to the economy beyond decommissioning itself."
Coming into the role as CEO, Mr Warrender wants to develop Decom North Sea's services for members, be that through large events or facilitating smaller meetings between members.
He also wants the organisation to have a more active role in helping SMEs take new technologies to market as innovation becomes more important in terms of reducing decom costs.
He said: "There's certainly been a prevalence in our industry on the projects side to potentially over-engineer solutions.
"We know in decommissioning the opposite is true – we should be applying more pragmatic technologies as the challenge is not as technically 'out-there'.
"So there is the practical application of existing technologies. There is technological development in operation – and we clearly have some evidence of that through OGTC, the offshore decommissioning centre. There are places where tech development is rapidly occurring.
"It's important then to transfer those technologies and capabilities from the formative stage into the practical application stage.
"That's an area where an organisation like Decom North Sea comes in – connecting early technological developments, growing SMEs to a marketplace where they can move that technology on quickly, letting them access a market and organisations willing to underwrite technological development and test drive new technologies."
One of the major events in the Decom North Sea calendar is the Offshore Decommissioning Conference in St Andrews this month, which it jointly runs with Oil and Gas UK
Mr Warrender sees it as a prime opportunity to engage with members and help provide an improved service.
He added: "We see it as an absolutely core event. We are continuously working with our partner Oil and Gas UK to make sure that it remains relevant to the industry.
"This year is slightly different – we made some changes based on feedback from previous years. As well as the more archetypal presentations and discussions, we're introducing more close contact forums, workshops and specific topic discussion into the conference agenda because that seems to be what members are looking for.
"It's one of a spectrum of engagements that Decom North Sea is involved with.
"We are a single-topic membership organisation focused exclusively on decommissioning and we extend our involvement from the very large St Andrews conference and other large events that we sponsor, right down to facilitating one-to-one conversations between an SME and a supply chain member, or a supply chain member and an operator.
"So we see this as core to our strategy for engagement, from the 500-person conference to the one-to-one interactions that we facilitate between our members."