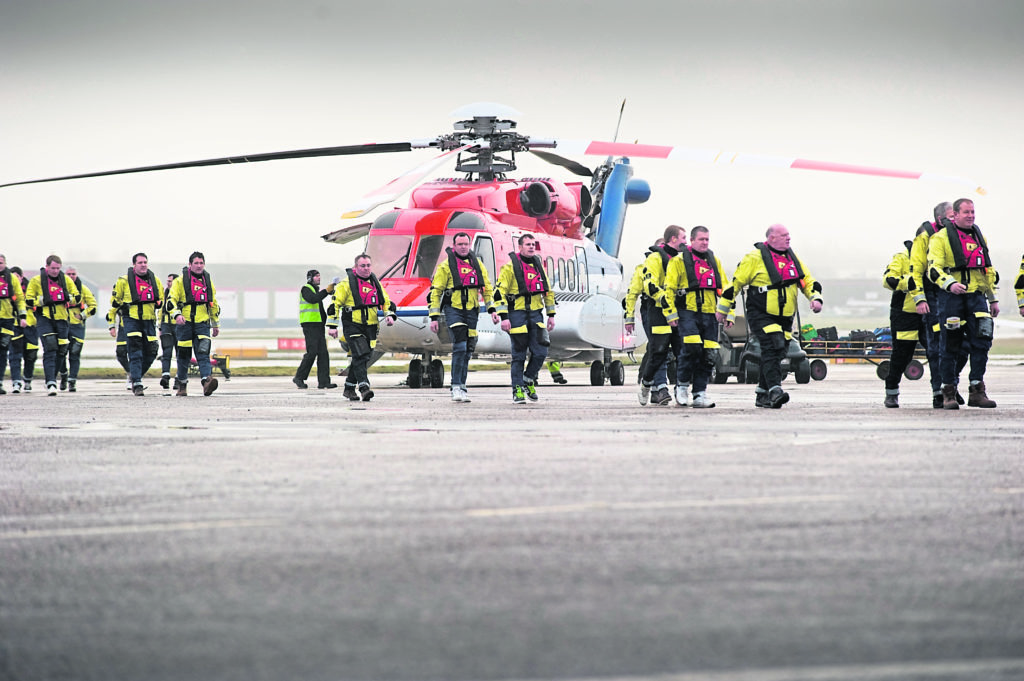 The GMB trade union confirmed yesterday that "most" of its North Sea members had voted for industrial action.
GMB said the majority of its membership covered by the Offshore Contractors Association (OCA) agreement "backed" the action.
Unions will meet the OCA today in "crunch talks" aimed at averting future strike action.
Crew are holding out for a 4% increase in basic pay.
GMB added that the vote for industrial action related to "both strike and action short of strike action".
Negotiations with the OCA have been ongoing since January this year and two pay offers have already been rejected.
Ross Murdoch, GMB national officer, said: "Our members have made their feelings loud and clear.
"They have been instrumental in their companies' success and they fully deserve what is effectively a cost of living increase.
"It is unfortunate that matters have come to this but they can be resolved if the OCA employers see sense and make a fair and reasonable offer.
"It's time for the OCA to return to the table with an improved offer to avert costly disruption and reputational damage."
On Friday, Unite union said the "vast majority" of its members covered by the OCA agreement had voted for industrial action.
The legal thresholds were met at Aker Solutions, Altrad and Sparrows Offshore Services, but not at any other OCA member companies.
However, Unite regional officer Tommy Campbell said the outcome would still be enough to result in about 1,000 workers downing tools.
Yesterday, the OCA confirmed its intention to meet with shop stewards and union officials following the Unite decision on strike action last week.
The contractors association said it is looking to avert any form of industrial action and will seek an agreement.
Paul Atkinson, CEO of the OCA said: "I am really pleased that shop stewards from both unions will be able to join us for tomorrow's talks as they have a role to play in helping us reach a resolution.
"The OCA has made it very clear that we must get this fixed on behalf of the whole industry.
"We maintain a close relationship with the trade unions and has worked with them throughout the year to build a sustainable agreement that rewards employees, controls costs and provides greater job security."
Recommended for you

Dozens of Petrofac workers on CNR International platforms vote to down tools